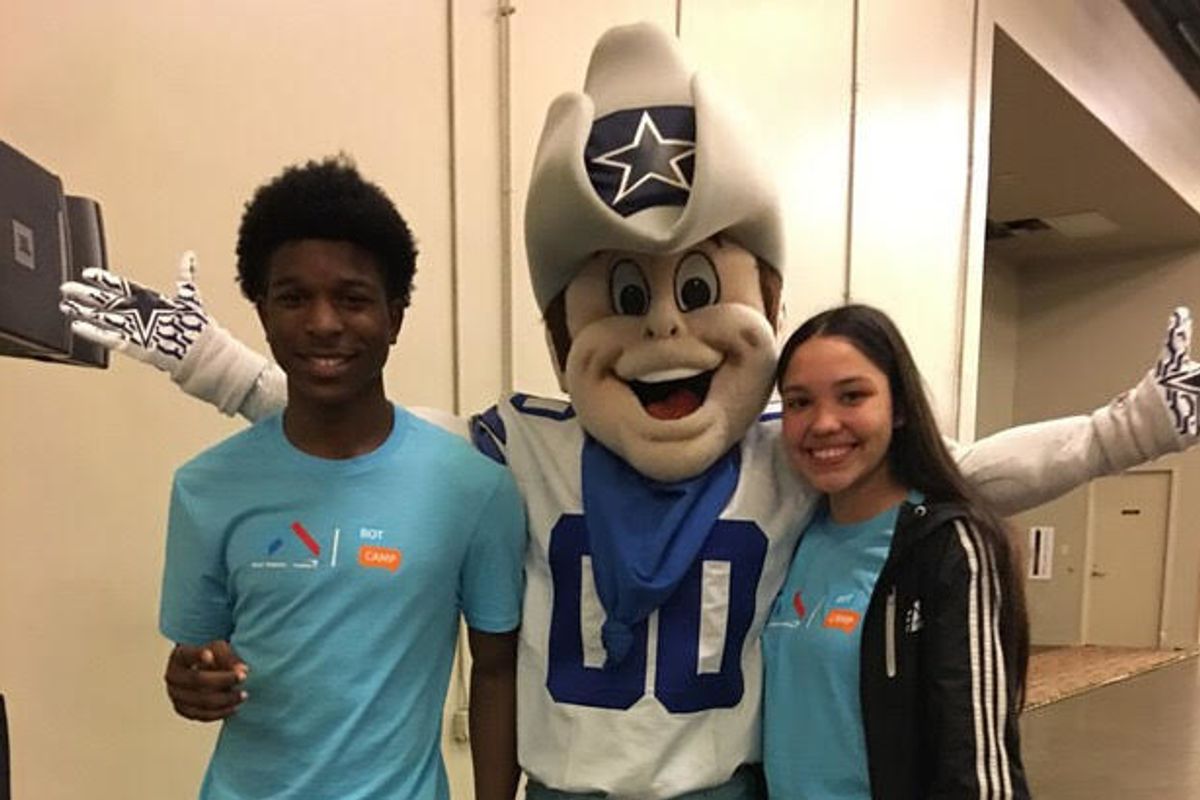 Capital One
True
Capital One
Xavian Barnes didn't know quite what to expect when he prepared to help set a world record.
The 15-year-old recently finished his freshman year at the NAF Academy of Finance at the Innovation, Design, Entrepreneurship Academy (IDEA) in Dallas. Despite his love of technology, he was a little apprehensive to learn coding and had never worked with Artificial Intelligence (AI) before he and 800 other local high school students took part in Basic TrAIning: Bot Camp, a one-day training session that Guinness World Records certified as the largest AI programming lesson.

The event, hosted by Capital One, was meant to teach students the basics of the Python coding language, get them excited about the possibility of a future in tech and give them a hands-on experience by creating a program of their own.
Xavian's apprehension quickly disappeared when he and the other students set about creating a chat bot that would respond in the same way as their favorite celebrity. His choice was NFL star Marshawn Lynch. When Xavian and his classmate got the bot to sound like the football player, it was a breakthrough moment. "We were surprised it actually worked," Xavian says. "It seems like creating it, you'd need a lot of numbers and a lot of coding. But it went way faster."
As soon as the bot was up and running, Xavian started to think about what he could do next.
"I was able to talk to my mentors at school about it," he says. Xavian's teachers were more than happy to oblige his curiosity. When he goes back to school in the fall, they'll take his newfound interest in AI and encourage him to discover all the things he can create with a foundation in computer science.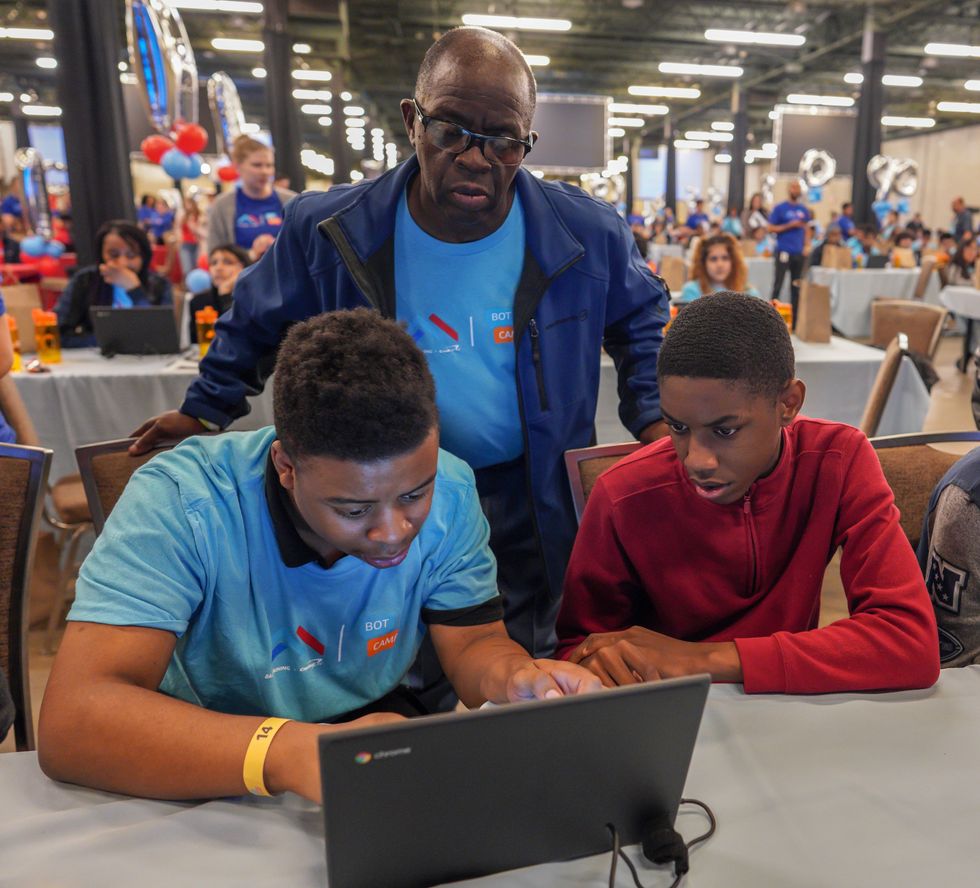 Capital One
The record-breaking event is just the beginning. Over the next three years, Capital One wants to bring Basic TrAIning to more than 10,000 students.
Through its Future Edge program, Capital One is helping teens discover not only a passion for technology, but also the foundational skills they might need for a potential career in the field.
This initiative comes to life through programs like Capital One Coders. Since 2014, more than 11,000 students have been impacted by this program, inspiring students to recognize their potential as technologists by exploring the basics of coding alongside Capital One associates.
Capital One sought to further close the digital skills gap in high-demand areas like artificial intelligence and machine learning. The Basic TrAIning program came out of conversations the company's leadership team had with its non-profit partners. Capital One uncovered a significant opportunity to provide students with training in AI and machine learning while simultaneously filling a void in the curriculum of schools they worked with. Local educational institutions often struggle to keep pace with ever-evolving tech standards and innovations. So, Capital One partnered with Major League Hacking to create a curriculum that would educate, inspire and help students demystify the world of AI.
"We did an initial study looking at some of the statistics across the nation, related to workforce and workforce training," says Monica Shortino, Director of Social Innovation at Capital One. "Part of what we found was that 8 out of 10 jobs require digital skills. For our students to be successful, they needed these digital skills. And with AI being such a growing field, our end goal is to equip these students for the jobs of tomorrow."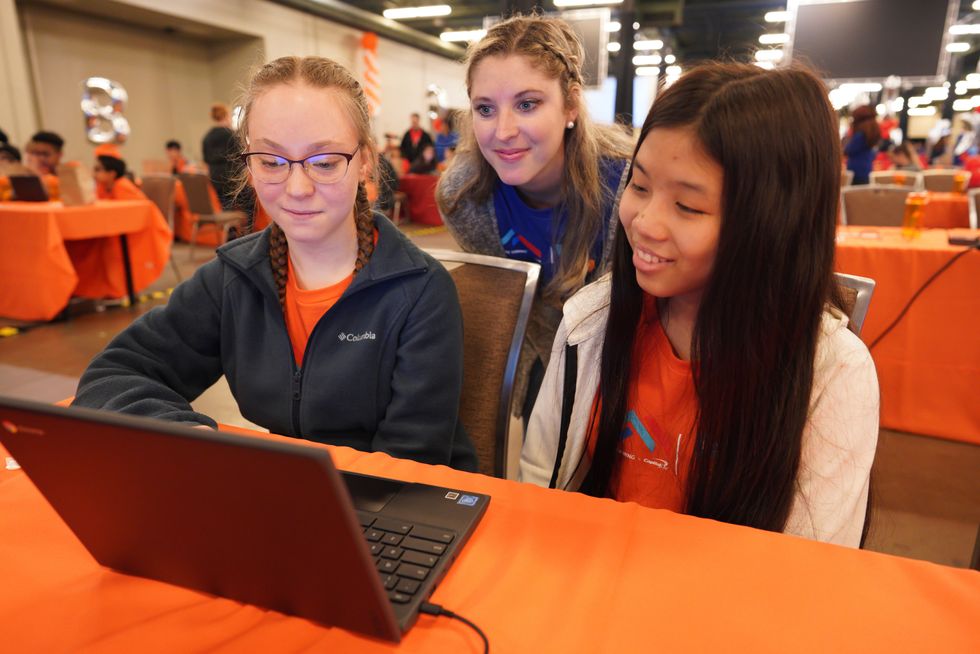 Capital One
Their program has already helped transform the perspective of students with their relationship to technology.
"When we piloted the program at the Boys and Girls Club, I remember one student saying, 'I don't know if this is my thing,'" Shortino said. "He was the one that ended up putting in the most hours wanting to stay late to tinker."
"That's the hope we have for all of the students coming into the program," she added. "Maybe they're a little leery in the beginning. But they're super excited by the end."
For Major League Hacking Co-founder Jon Gottfried, the importance of the program can't be overstated. A self-taught programmer who now works to empower student hackers from all backgrounds, Gottfried wants the emerging software developers of today to become the tech leaders of tomorrow. And that requires making tech accessible to all, without fear or judgment.
"Part of why we created Major League Hacking was to give more people access to those resources and create a community around it that reinforces people's love of building technology without the negative aspects of being graded on it or being in an environment that's unfamiliar," he says. "The workshops and programs that we do are designed to create a really positive space for people to learn."
It's something that Gottfried wishes he and others like him had been encouraged to learn when they were teens. "There is so much potential for technology as a path to upward mobility," he says. "And the more people and the more perspectives that are contributing to that, the better."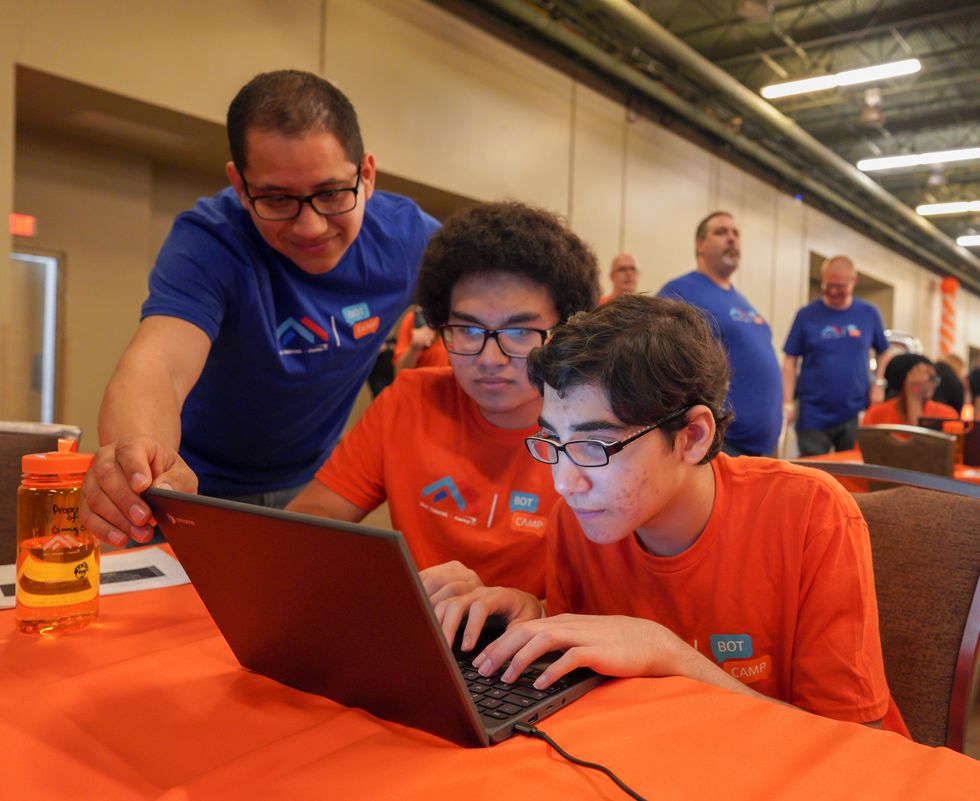 Capital One
The future couldn't be any brighter for Xavian and the other students that participated in Basic TrAIning: Bot Camp. Their training may have only lasted one day, but it will stay with them forever. And it'll soon be a launching pad for thousands of others like them, providing the skills necessary to see themselves as competent, confident and capable in an ever-changing digital landscape.

"I would recommend it to my friends," Xavian says, even though he didn't know if he'd like coding at first. The emphasis on doing has opened up a whole new world of possibilities for him. He's already thinking about studying AI in college. "It's an exciting experience," he says.