Family
There's no need for insecurity. Just ask Danielle Brooks.
"Orange Is the New Black" actress Danielle Brooks likes to work out in just her sports bra. She says it makes her feel confident.
The 27-year-old has been a part of the critically acclaimed Netflix series since its debut in 2013 and plays Tasha "Taystee" Jefferson.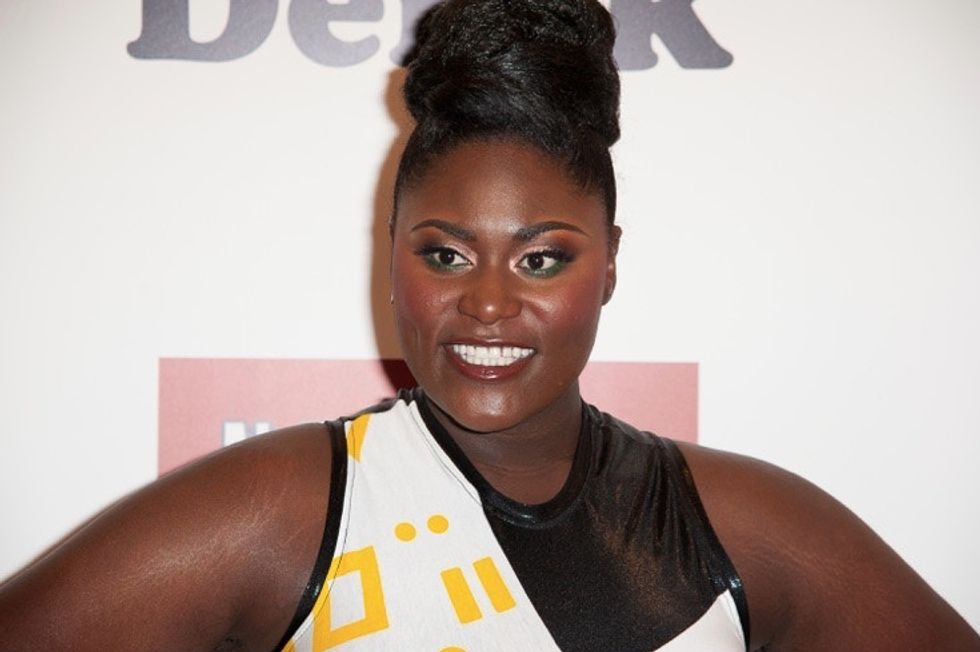 </div></div></div><p><strong>On Nov. 17, 2016, the Sunday after Thanksgiving, Brooks decided to hit the gym.</strong></p><p>But then she experienced a brief moment of insecurity that a lot of us can relate to, particularly while working out in public. And she decided to share it with the world.</p><h2>The actress posted <a href="https://www.instagram.com/p/BNUkRKcjp1I/" target="_blank">an Instagram video</a> about her body image and the gym, and it's going viral.</h2><p>In the short video, Brooks delivers this powerful message:</p><blockquote><em>"Hey, y'all, so I just left the gym, and, as most people know, I take my shirt off when I go to the gym. Like, that's my new thing; it gives me confidence, whatever. </em><br><br><em>So I had my shirt off and this lady walks in. And, y'all, she was bad. I ain't gonna lie; she was great with her shirt off.</em><br><em> <br>So immediately I'm like, 'Oh no!' I started to lose my confidence. I'm like, I need to put my shirt back on now. Or do I keep it off 'cause she already seen me, like, what?<br></em><br><em><br></em><strong><em>So I realized I'm comparing myself to this woman.</em></strong><em> And I'm like, why just two minutes ago I was feeling great and now I'm not? And I realized the reason I was feeling so great is because I was comparing myself to yesterday's Danielle. And today's Danielle is better than yesterday's. And that's why I felt so good. </em><strong><em>So, ladies, I'm just saying, like ... don't compare yourself to nobody. Like, just be a better you.</em></strong><em> </em><br><br><em>That's all of my rant. Voice of the curves."</em><br><br><br><br><br><br></blockquote><div><div data-card="instagram" data-reactroot=""><div><blockquote class="instagram-media" data-instgrm-captioned="" data-instgrm-version="7" style=" background:#FFF; border:0; border-radius:3px; box-shadow:0 0 1px 0 rgba(0,0,0,0.5),0 1px 10px 0 rgba(0,0,0,0.15); margin: 1px; max-width:658px; padding:0; width:99.375%; width:-webkit-calc(100% - 2px); width:calc(100% - 2px);"><div style="padding:8px;"> <div style=" background:#F8F8F8; line-height:0; margin-top:40px; padding:50.0% 0; text-align:center; width:100%;"> </div> <p style=" margin:8px 0 0 0; padding:0 4px;"> <a href="https://www.instagram.com/p/BNUkRKcjp1I/" style=" color:#000; font-family:Arial,sans-serif; font-size:14px; font-style:normal; font-weight:normal; line-height:17px; text-decoration:none; word-wrap:break-word;" target="_blank">I had to check in with myself real quick. Hope someone out there feels me. 💪🏾#voiceofthecurves</a></p> <p style=" color:#c9c8cd; font-family:Arial,sans-serif; font-size:14px; line-height:17px; margin-bottom:0; margin-top:8px; overflow:hidden; padding:8px 0 7px; text-align:center; text-overflow:ellipsis; white-space:nowrap;">A video posted by Danielle Brooks (@daniebb3) on <time datetime="2016-11-27T17:06:06+00:00" style=" font-family:Arial,sans-serif; font-size:14px; line-height:17px;">Nov 27, 2016 at 9:06am PST</time></p></div></blockquote></div></div></div><h2>The caption on Danielle's video reads: "I had to check in with myself real quick. Hope someone out there feels me. #voiceofthecurves"</h2><p>And let me tell you: We hear ya, Danielle. And we feel ya, too. The struggle is real for a lot of women dealing with body issues. Fighting against society's expectations about what a healthy body "should" look like is no easy task. </p><p><strong>I know I'm not alone when I say that Danielle's thoughts are ones I've had myself, too.</strong> But what I love most is how this bold and brave actress spun her self-doubt into an important lesson: <em>Don't compare yourself to anyone else. It's not worth it. And that goes for life in the gym and outside of it.</em></p><p>As Danielle reminds us, we can only focus on ourselves, on making today's version better than yesterday's version. So be confident in yourself. You're worth it.</p>