In the wake of Hurricane Maria, he was looking for ways to help out.
Dallas Mavericks point guard  J.J. Barea recently asked his boss, Mark Cuban, for a huge favor. He needed to borrow the team plane.
Without hesitation, Cuban gave Barea the go ahead and with good reason: Barrea needed to get to Puerto Rico to help his family and bring supplies for others stranded on the hurricane-ravaged island.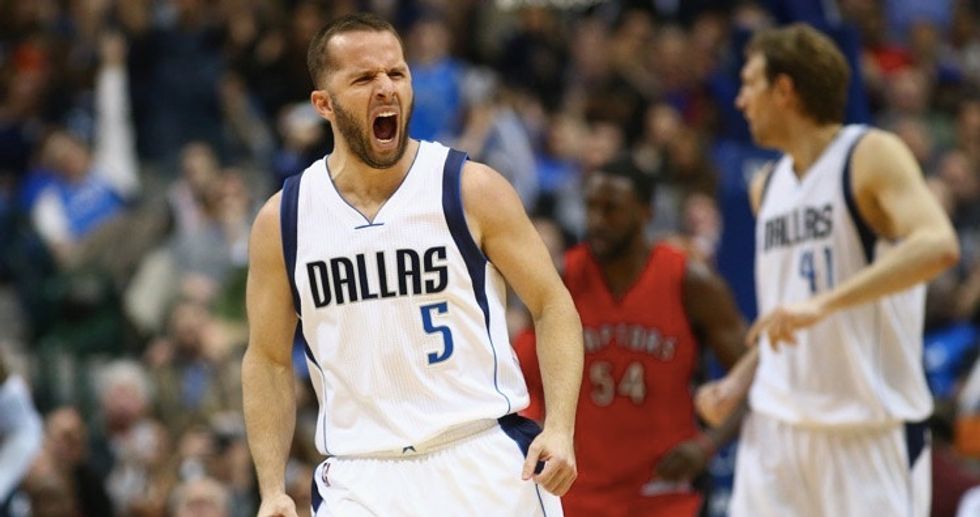 Barea celebrates a basket during a 2015 game. Photo by Ronald Martinez/Getty Images.
More