More
In the wake of Hurricane Maria, he was looking for ways to help out.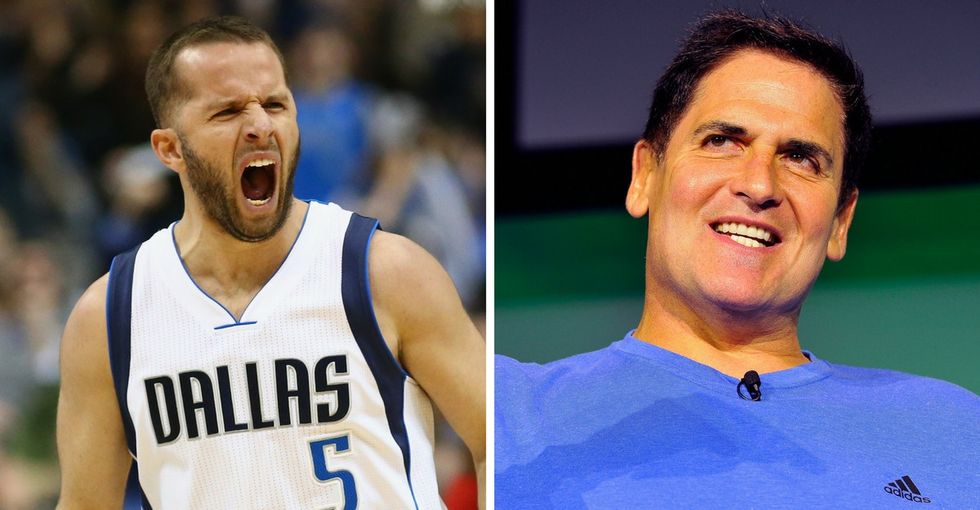 Dallas Mavericks point guard  J.J. Barea recently asked his boss, Mark Cuban, for a huge favor. He needed to borrow the team plane.
Without hesitation, Cuban gave Barea the go ahead and with good reason: Barrea needed to get to Puerto Rico to help his family and bring supplies for others stranded on the hurricane-ravaged island.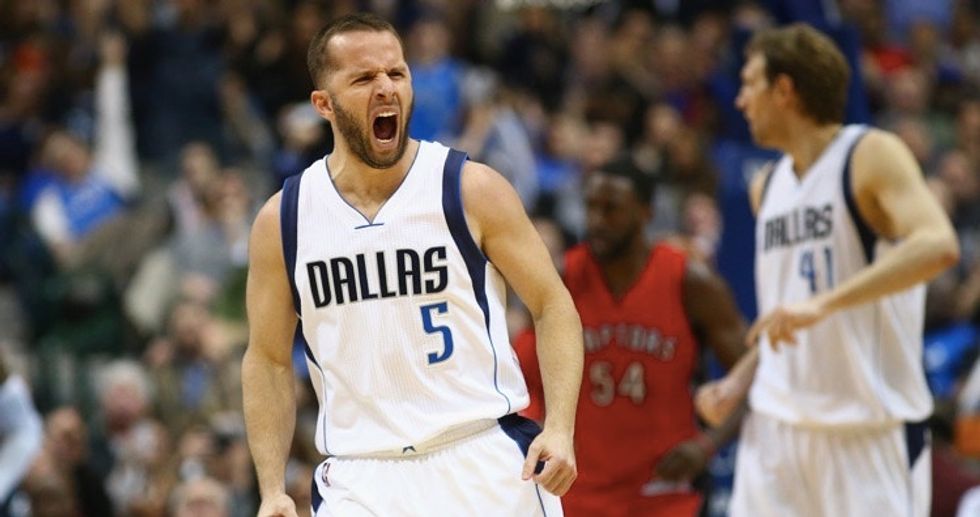 Barea celebrates a basket during a 2015 game. Photo by Ronald Martinez/Getty Images.
---
Carrying along 32 generators, 7 tons of water, 5 tons of food, and 1.5 tons of medical supplies, Barea set off for his home of Puerto Rico the morning of Sept. 26, 2017.
Surveying the damage from the air and on the ground, Barea was shocked by the level of devastation left by Hurricane Maria.
"It's like a bomb exploded," he told the CBS affiliate in Dallas with tears welled up in his eyes.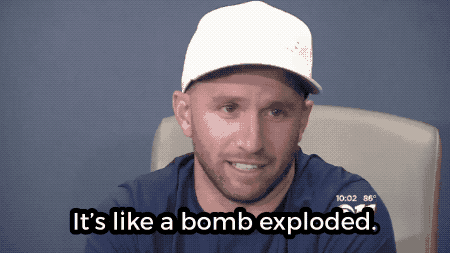 GIF from CBSDFW/YouTube.
Originally, Barea and his wife, Viviana, set out to crowdfund assistance for people on the ground in Puerto Rico — something people who want to do can still donate to. However, when the opportunity to make the trip down there himself came up, he jumped at the chance. His mother and grandmother, both on the island when Maria hit, rode back in the plane with Barea as did some friends and even a few complete strangers in need.
He's planning on making another trip in the next few days to drop off more supplies and offer on-the-ground assistance of his own.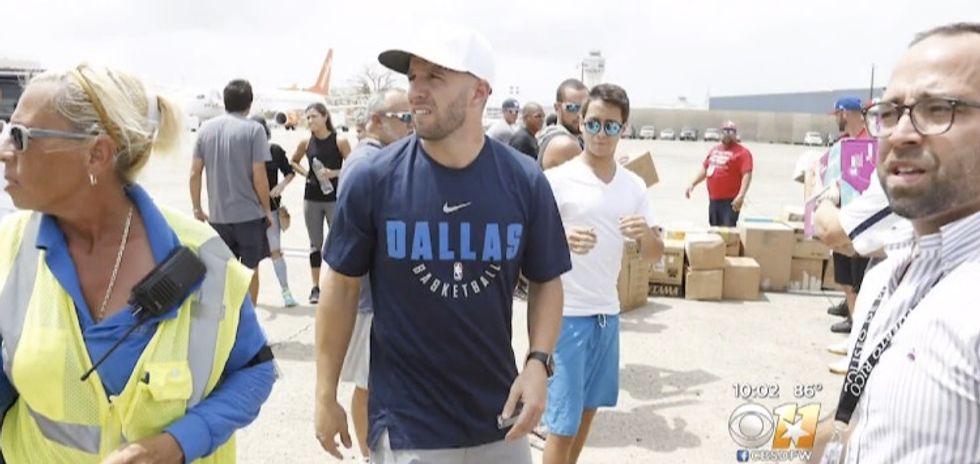 Barea lands in Puerto Rico. Photo via CBSDFW/YouTube.
Puerto Ricans are our fellow Americans, and they need our help.
The majority of the island's 3.4 million residents were still without power as of Sept. 26, and many still don't even have access to clean drinking water. Our president doesn't seem entirely invested in getting them the help they need, and a number of bureaucratic hurdles — such as the Jones Act — exist that prevent those of us itching to help out from doing so.
Some, like Barea (via Cuban, of course) and Pitbull, have access to private planes they can use to help out during the crisis, but most of us don't. Thankfully, Melissa Locker over at Fast Company put together a quick list of things you, personally, can do and organizations you can support if you want to help those whose lives have been devastated by the storm.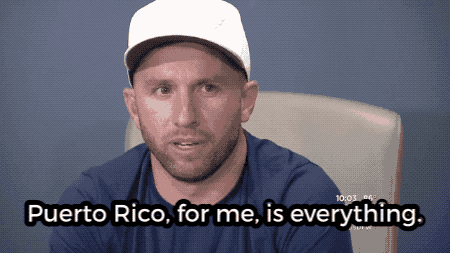 "Puerto Rico, for me, is everything." GIF from CBSDFW/YouTube.
Watch the Dallas-Fort Worth CBS news affiliate's report on Barea's trip below.