'I assure you there's still a lot of really decent people left in the Congress in both parties.'
For nearly an hour on March 12, 2017, former Vice President Joe Biden spoke to an audience of innovators at South by Southwest about a topic very close to his heart: cancer.
He was there to discuss the newly formed Biden Foundation's Cancer Initiative, something of an outgrowth of the "Cancer Moonshot" task force Biden led during his final year in office.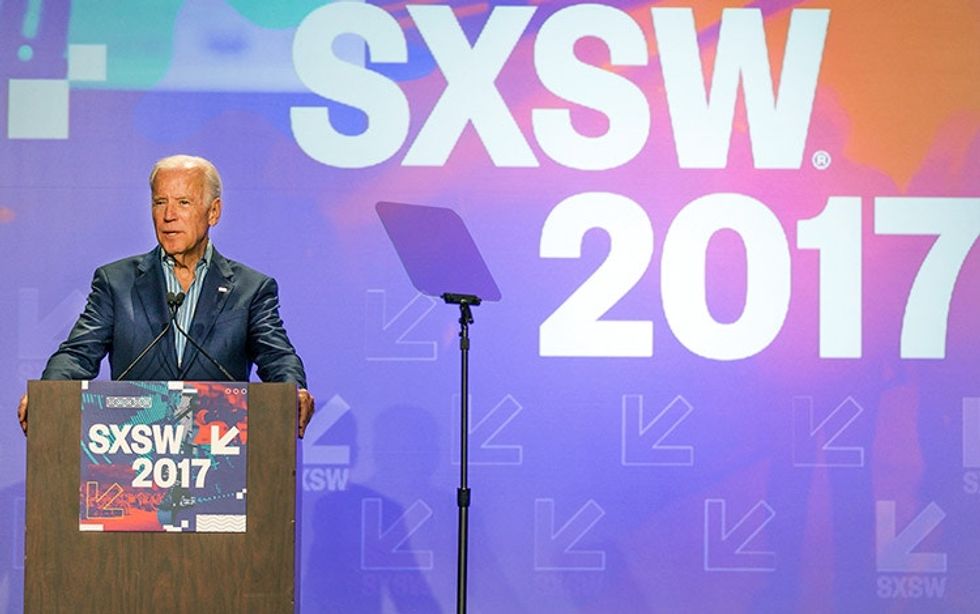 Family