Nature
Woman sets up secret camera in a bird feeder and the images are incredible
The camera snaps up to 20,000 photos a day.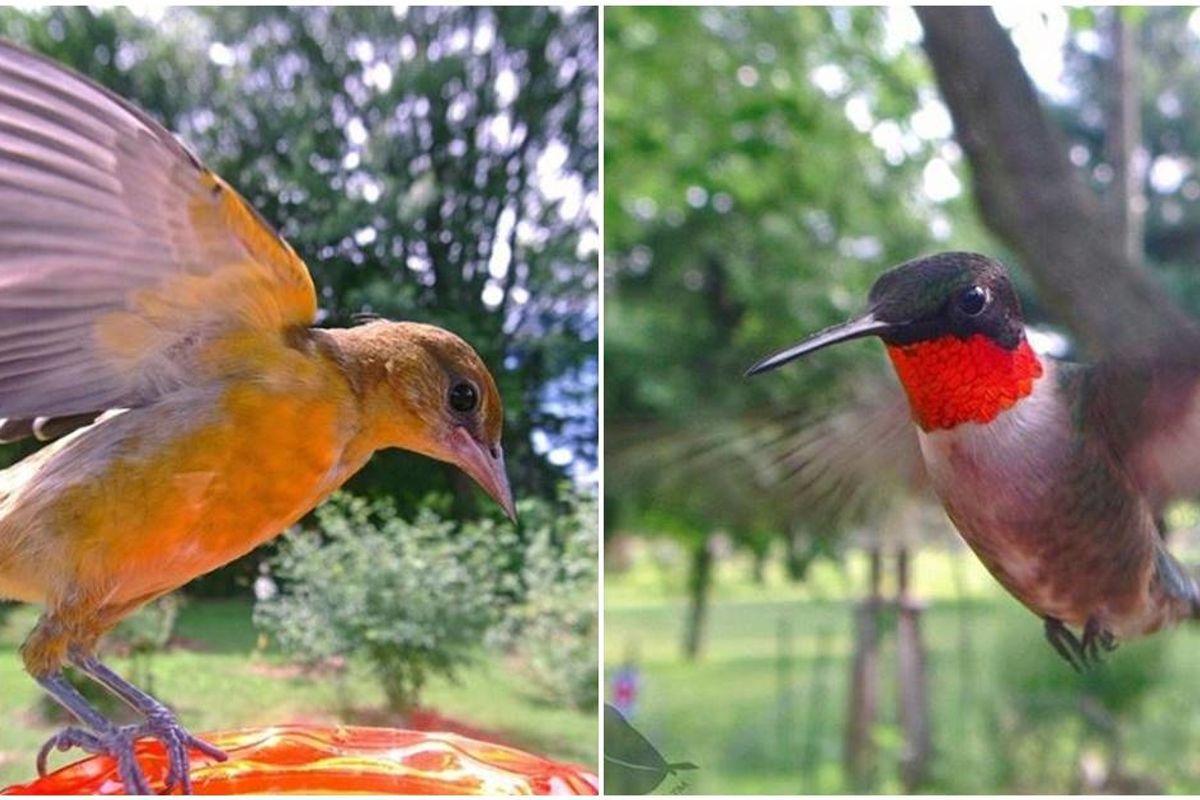 Lisa is a lifelong bird enthusiast who goes by the name Ostdrossel on social media. A few years ago, the Germany native moved to Michigan and was fascinated by the new birds she encountered.
Upon arriving in the winter, she fell in love with the goldfinches, cardinals, and Blue Jays. Then in the spring, she was taken by the hummingbirds.
"My Dad is a photographer and I have studied media, so it felt like a natural thing to eventually begin experimenting with photography," she told Diply. "The subjects were so beautiful and foreign. I wanted to share with my family and friends in Germany too."
Although Lisa is secrative about how she takes such stunning photographs, she did give Upworthy an inside look at her camera set-up.
"I am basically using a weatherproof box to which I added a macro lens and put an action camera inside (think GoPro), mine is made by GitUp," she wrote in an email to Upworthy.
Lisa's camera can take photos, video, and is equipped with motion detection and timelapse features.
To lure the birds to the box, she mounts it on a tripod with a baffle underneath to "keep critters from reaching the food," she said. Lisa is also able to attach "various feed containers to" the tripod, such as "glass bowls or hummingbird feeders."
If she leaves the camera out all day, it can take up to 20,000 photos.
"My evening pleasure and routine is to go through all of them, delete the bad ones and keep and slightly edit the ones I deem publishable," she told MyModernMet.
Here are some of the most beautiful, up-close images she's taken.