Design
Delete all men from photos and see what politics really looks like.
A masterpiece in social commentary.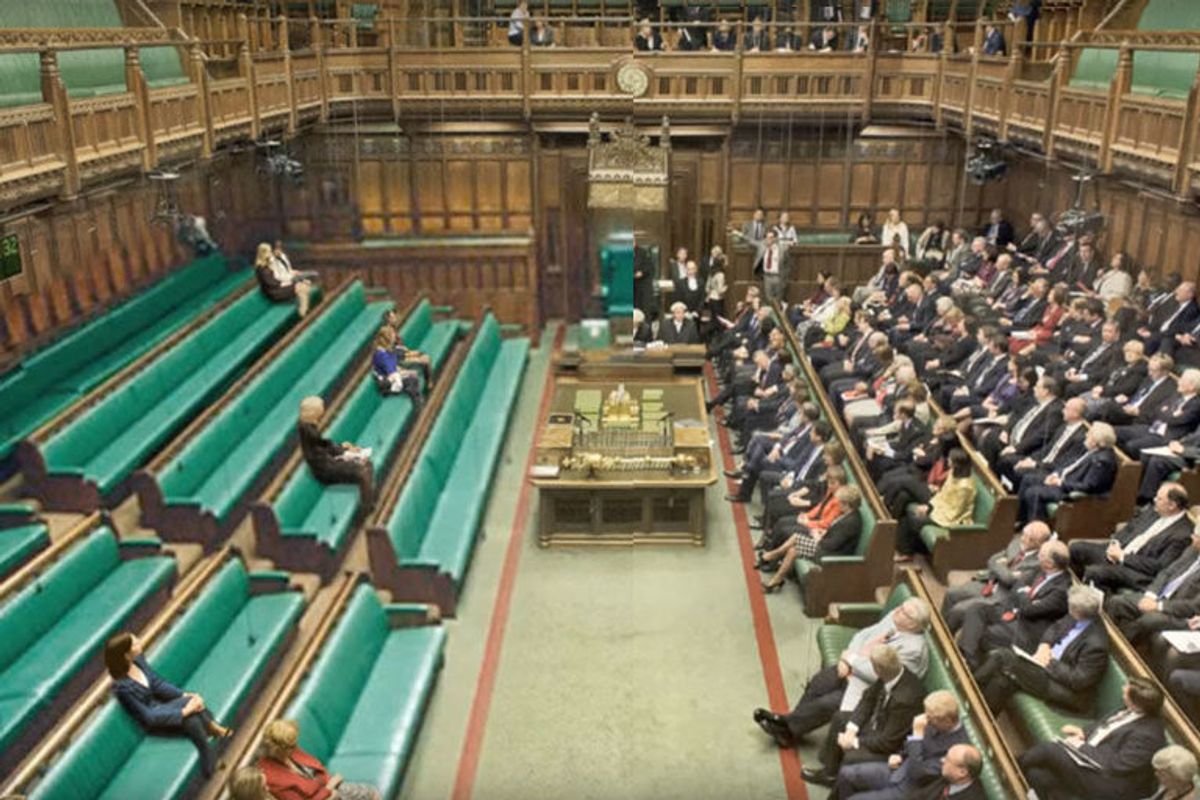 MORE WOMEN #ELLEFeminismwww.youtube.com
A record 102 women were elected into the House of Representatives last November. Now, we have 15% more women in congress than we had last session, and 23.7% of congress is female. Even though we're headed in the right direction, we're still not where we need to be. A survey conducted by the Pew Research Center found that 59% of people said, "there are too few women in high political offices." Women were more likely to feel that way. But as they say, a picture is worth a thousand words, and the best way to really see how little women are involved in politics is to see what the world would look like without men.

---
As part of Elle UK's #MoreWomen campaign, the magazine photoshopped the men out of political photos in order to see what the world would look like if men literally weren't in the picture. The point of the campaign was to "celebrate the global power of women's collectives in a playful, engaging way." Mission accomplished.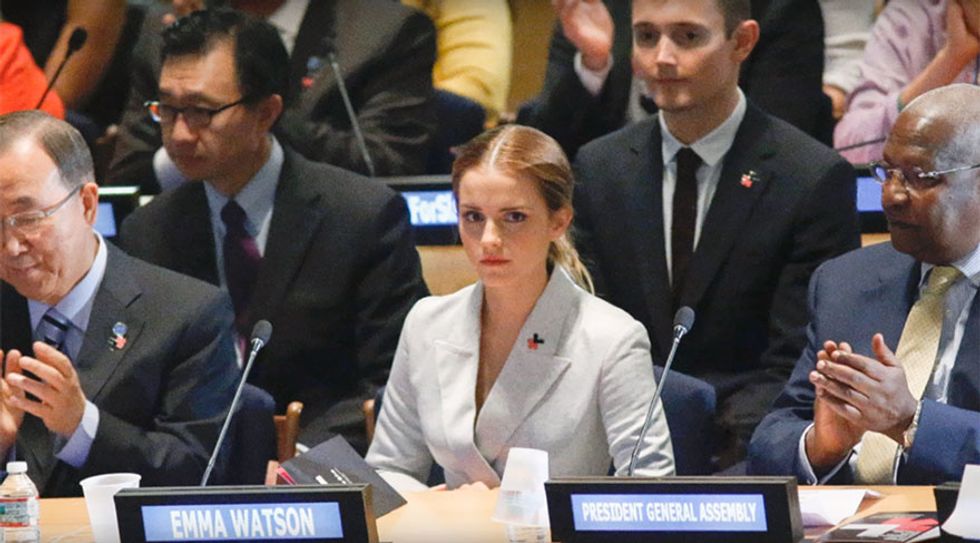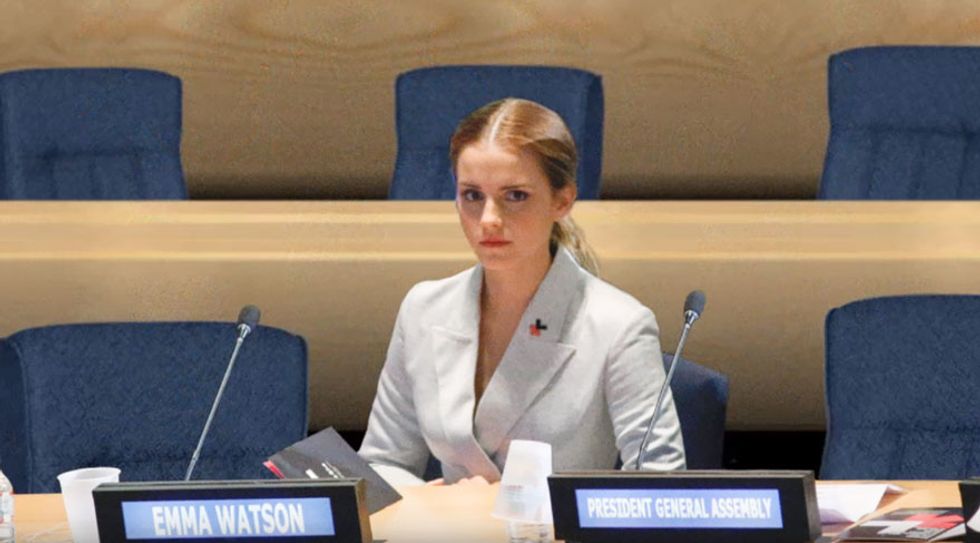 When you take out men, we're left with one very tired looking woman sitting in the middle of an empty room. We're left with a few women sitting by themselves, scattered around an empty chamber. We're left with a woman in charge – giving orders to nobody. We're left with a group photo of world leaders consisting of exactly three people. By taking men out of the picture, we can see exactly how many seats women have yet to fill.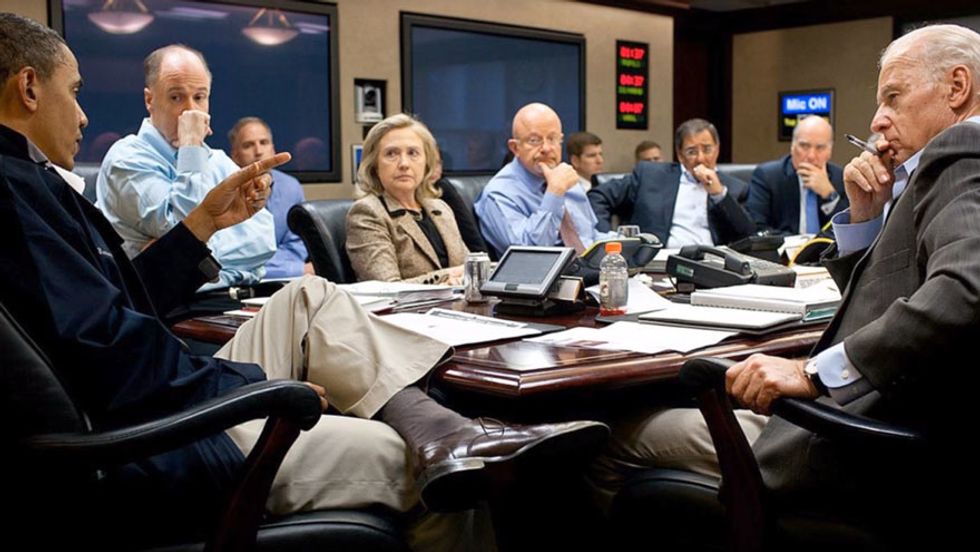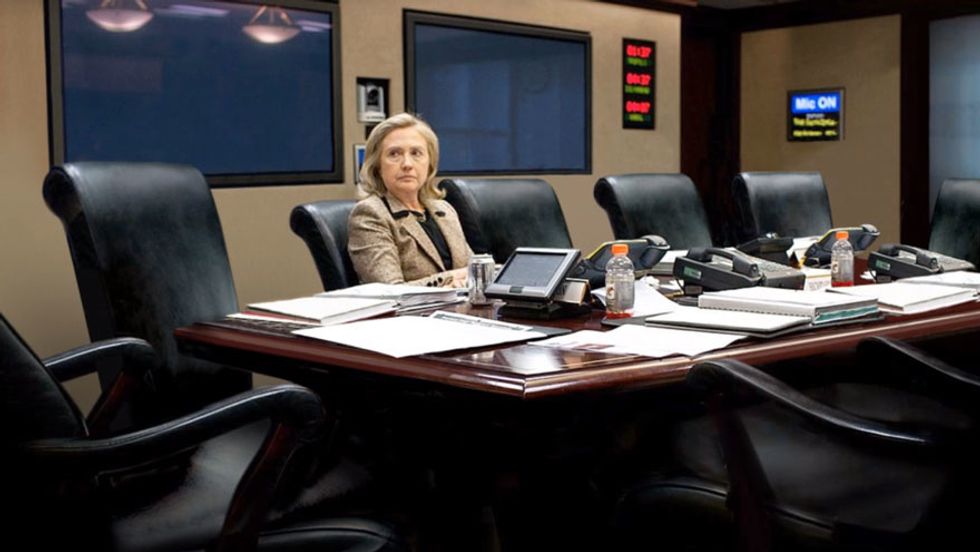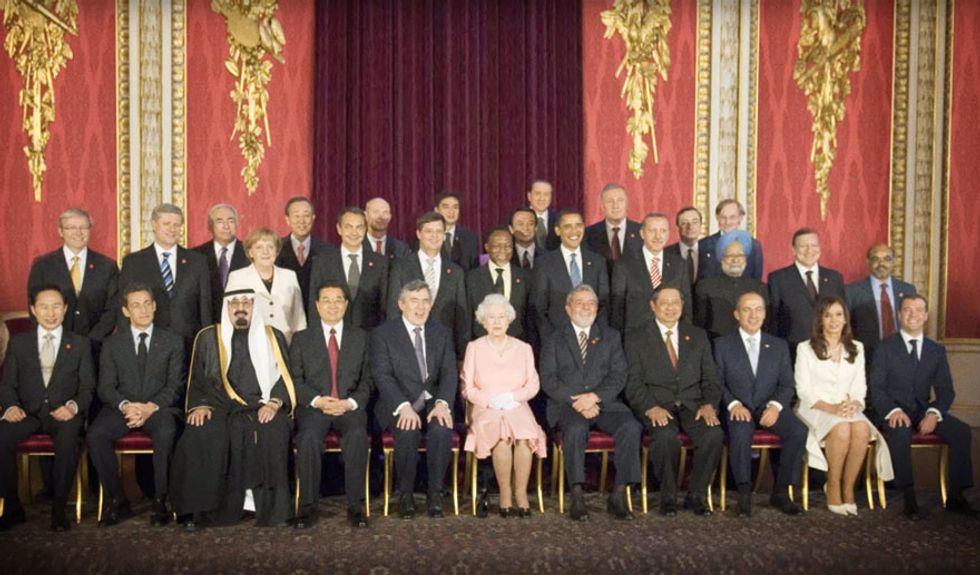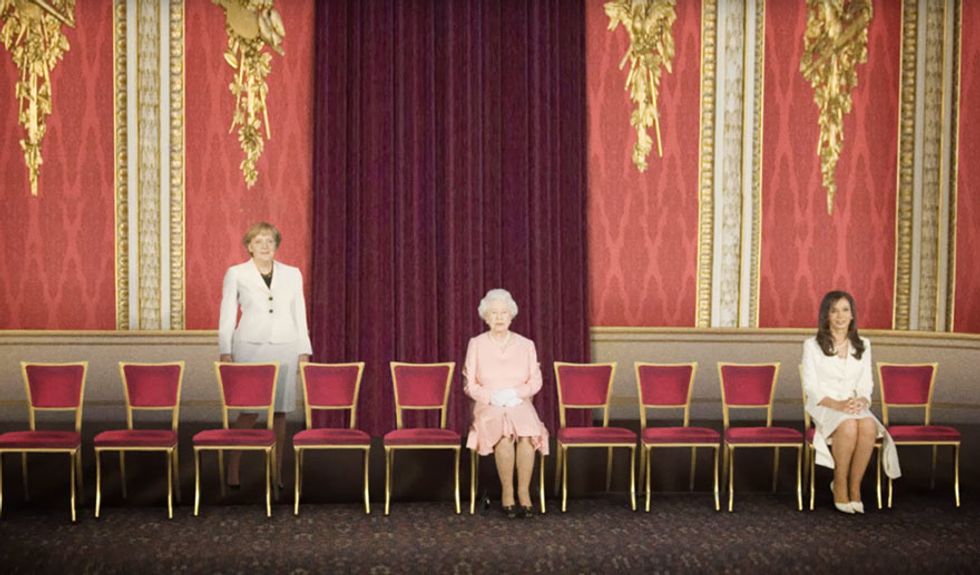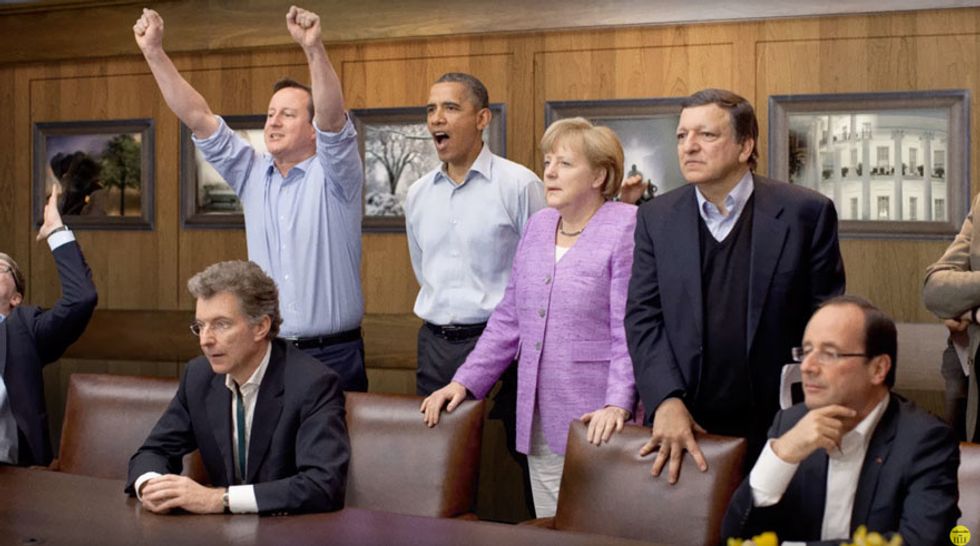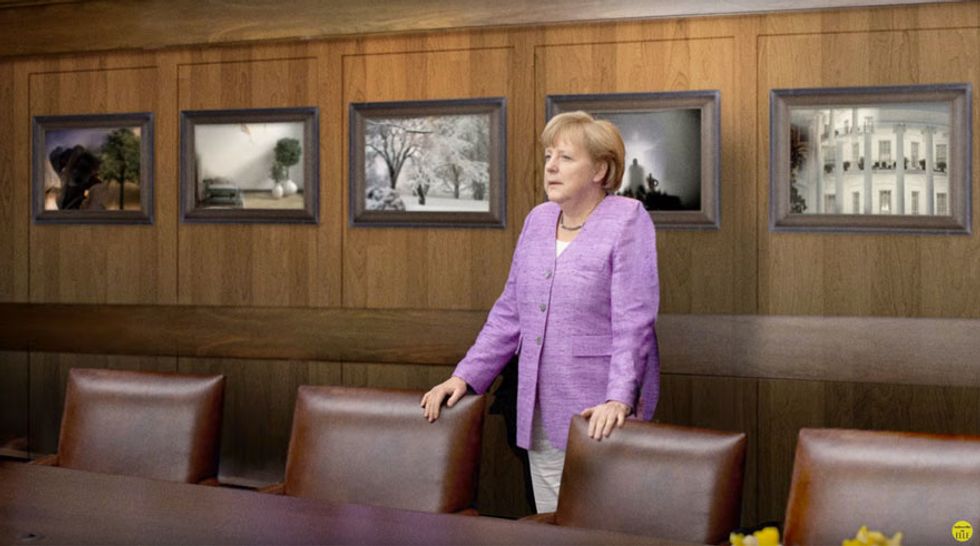 The point of the photos isn't just to show us how much work we have to do to achieve gender equality. They're meant to show us the importance of women working together. Nobody looks powerful when they're completely alone. "The story of how women in positions of strength continually support and empower each other is consistently ignored while the myth that we pit ourselves against each other perpetuates," the Elle UK editors said. "We want to change this narrative in our Feminism issue and create a more positive conversation—to reflect the power of women, and to support and grow each other as we push for global equality."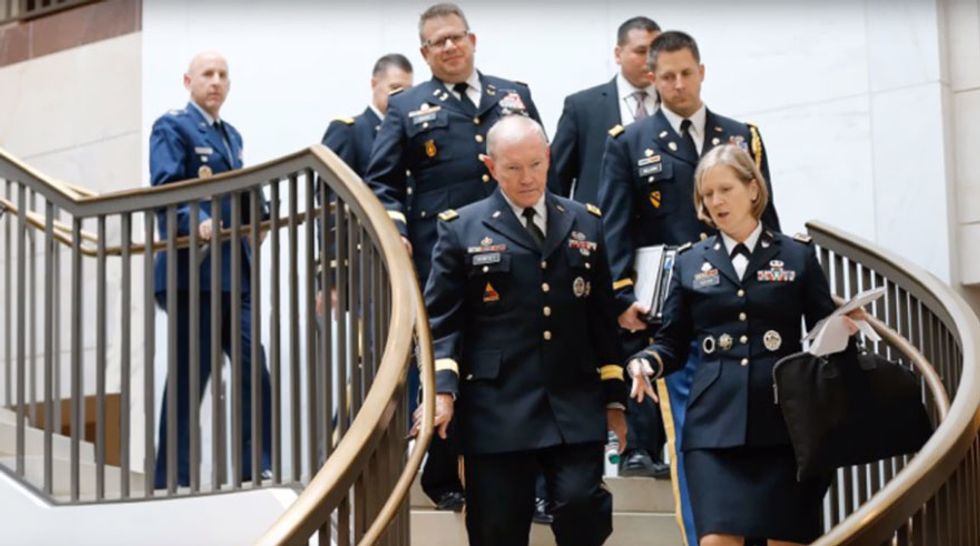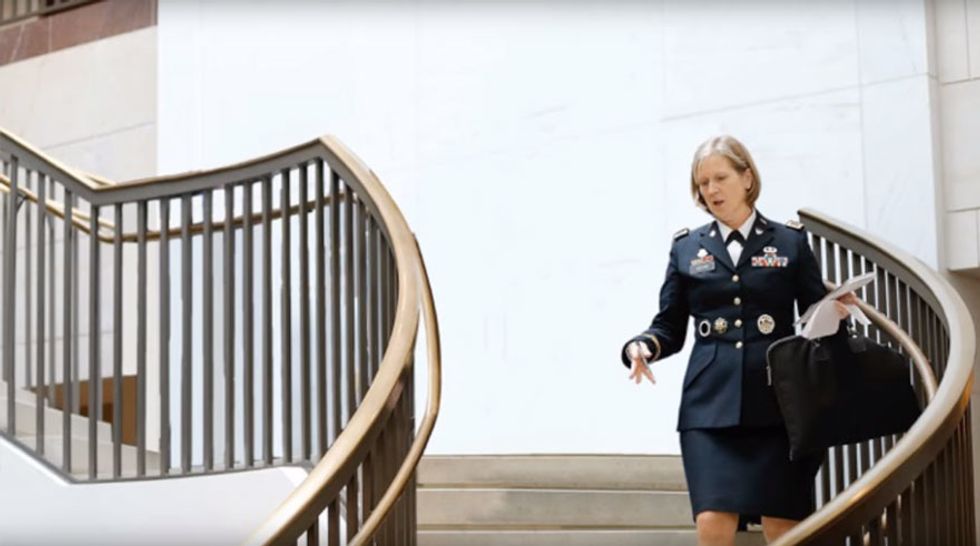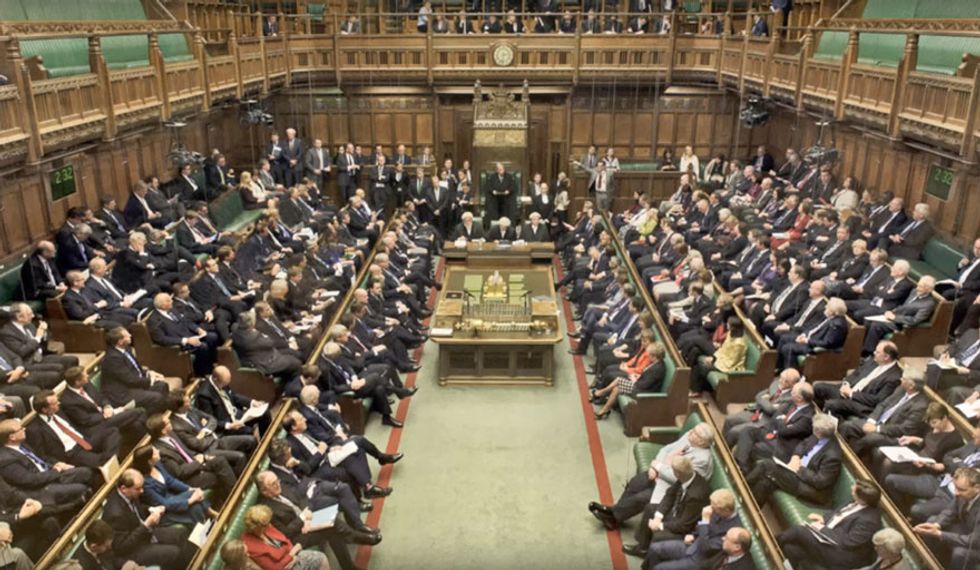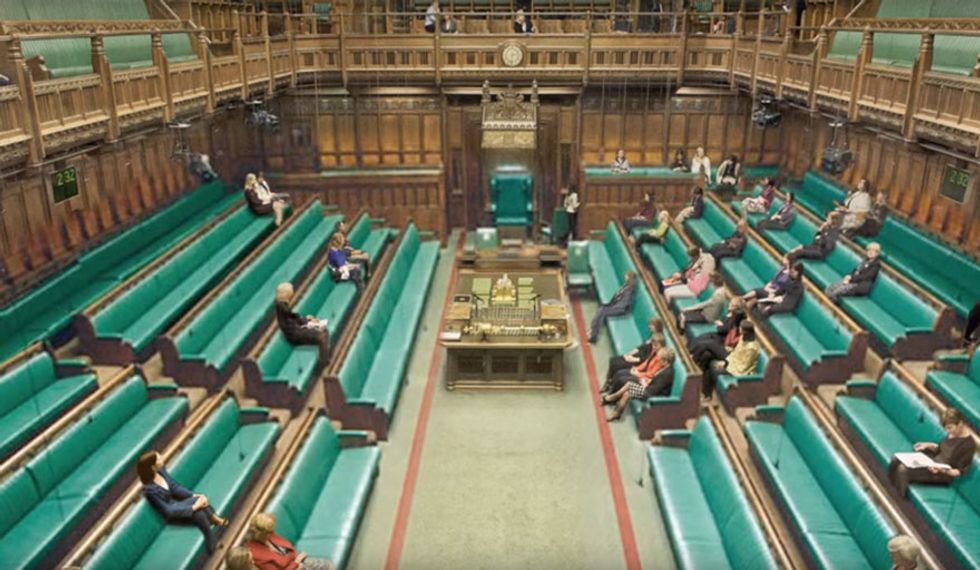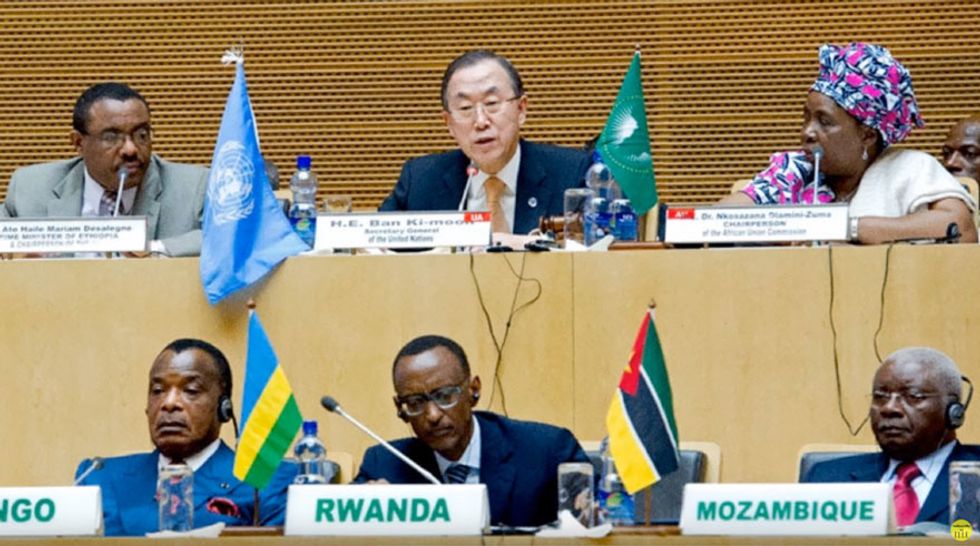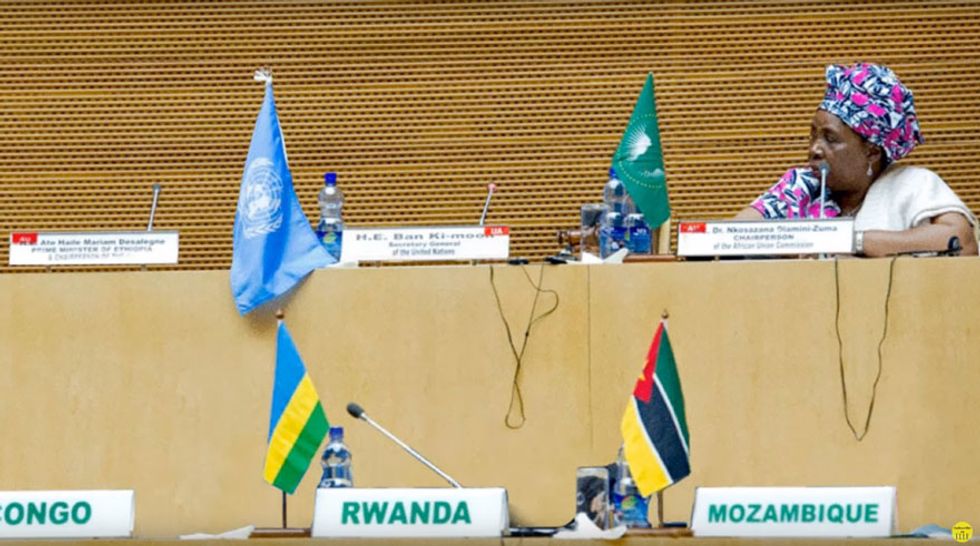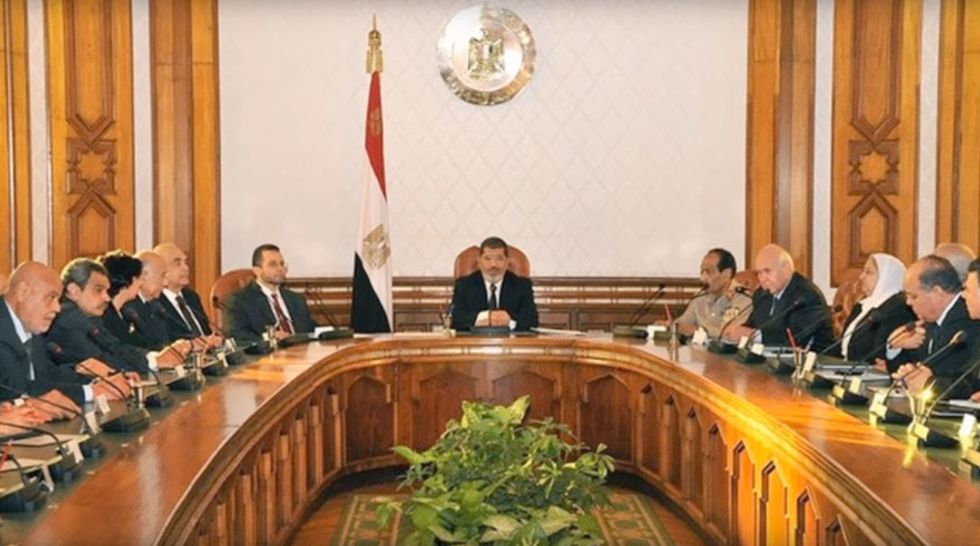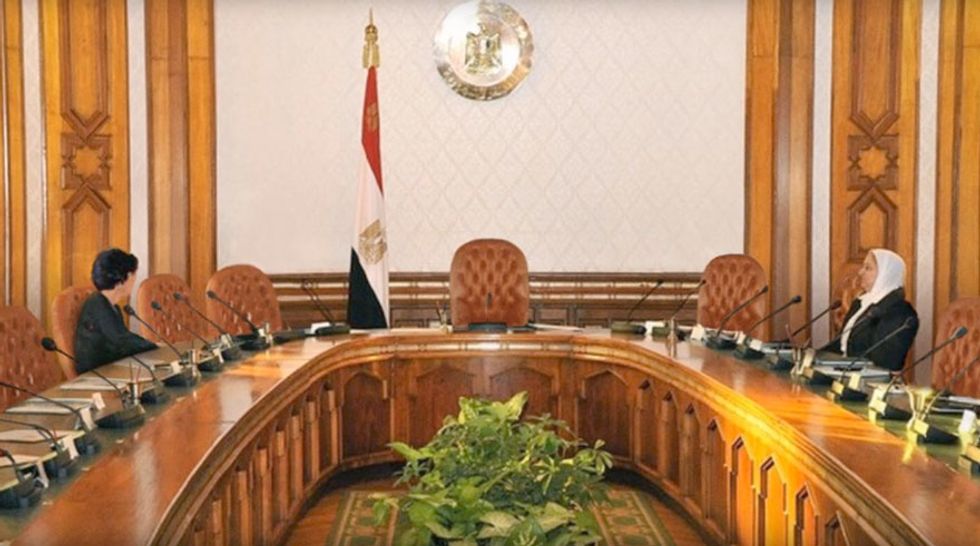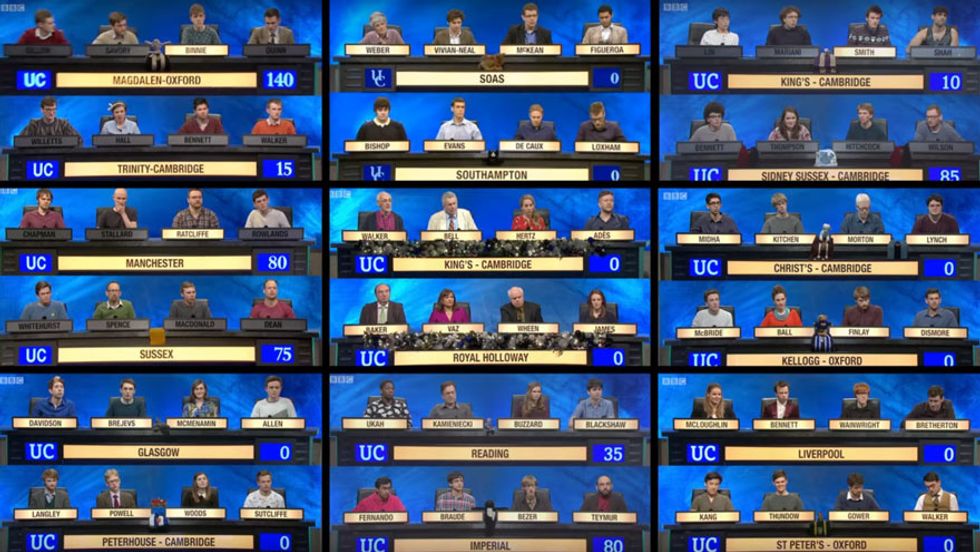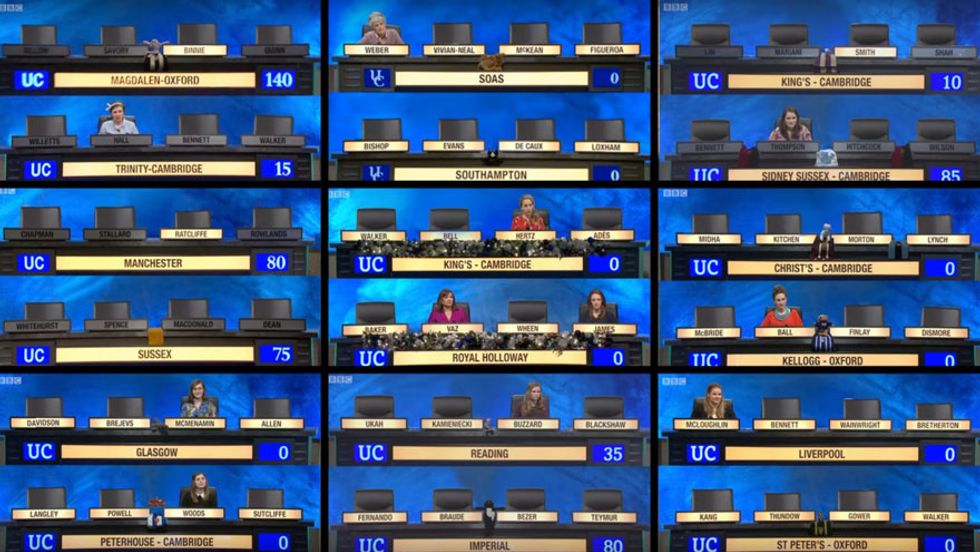 Most of the women who have held office in the Senate have done so in the past two decades. While we're seeing a pattern of more and more women entering into decision making positions, it's still apparent from these photos that we have more work to do to truly achieve gender equality.