'I look at her as family.'
The first racist tattoo Michael Kent got were the words "white pride," spanning the top of his back.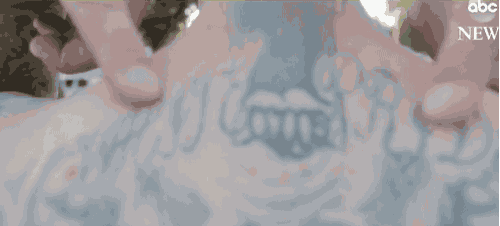 GIF via ABC News.
Then came the two swastikas — one in the center of his chest — that stained his skin for over 20 years, ABC News reported.
More