Culture
A short, simple and irrefutable explanation why there's no such thing as 'white pride'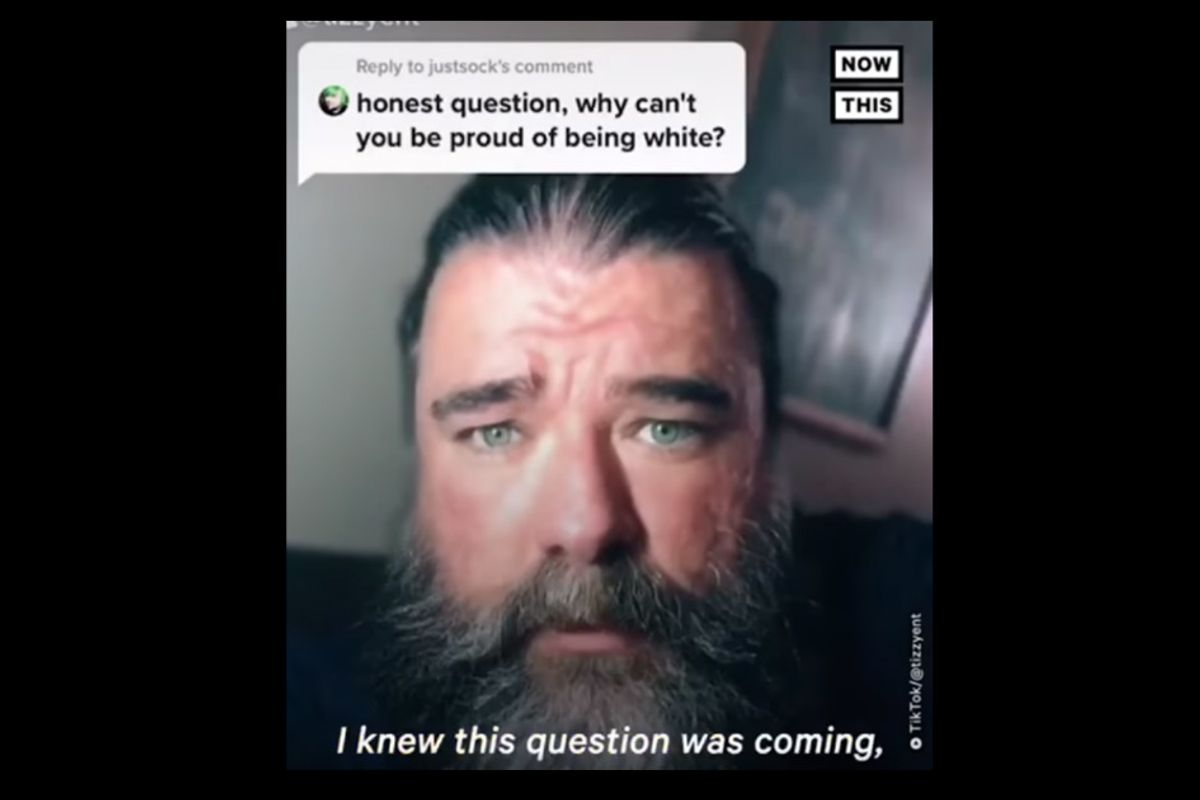 When it comes to the topic of race, we all have questions. And sometimes, it honestly can be embarrassing to ask perfectly well-intentioned questions lest someone accuse you of being ignorant, or worse, racist, for simply admitting you don't know the answer.
America has a complicated history with race. For as long as we've been a country, our culture, politics and commerce have been structured in a way to deny our nation's past crimes, minimize the structural and systemic racism that still exists and make the entire discussion one that most people would rather simply not have.
For example, have you ever wondered what's really behind the term Black Pride? Is it an uplifting phrase for the Black community or a divisive term? Most people instinctively put the term "White Pride" in a negative context. Is there such a thing as non-racist, racial pride for white people? And while we're at it, what about Asian people, Native Americans, and so on?
Yes, a lot of people raise these questions with bad intent. But if you've ever genuinely wanted an answer, either for yourself or so that you best know how to handle the question when talking to someone with racist views, writer/director Michael McWhorter put together a short, simple and irrefutable video clip explaining why "White Pride" isn't a real thing, why "Black Pride" is and all the little details in between.
---
"I knew this question was coming and I waited until someone asked nicely to respond," McWhorter says at the beginning of his video. "So, no, there's no such thing as 'White Pride.' In part, because there is no white culture."
Now, "hold on," you might be thinking. Is this another try-hard white guy attacking fellow white people to appear woke? No, what McWhorter says next is one of the most insightful, and inclusive, explanations for anyone who is white, or really anyone who isn't Black, and might be wondering how they can identify with their own cultural heritage in a constructive and meaningful way. Also, as a Southern, white man, McWhortner might be just the perfect messenger for those who have been unable or unwilling to answer the question on their own.
Viola Davis on Facebook Watch
"You can have pride based on your ethnicity, like Scottish, German, Irish," he says. "You can even have regional pride, like Southern Pride. These things usually apply to your cultural identity, like how you grew up, etc."
OK, hard to argue with that. And a handy explanation for how to positively celebrate your culture as a white person. But what about those who still want to generally "take back" the idea of White Pride or who attack the concept/origins of Black Pride?
"Some people argue, 'well, others have pride.' And no, they don't," he continues. Chicano, Latino pride, Asian pride, those are not colors. The one exception is Black pride. And that's because they've had a unique experience no one else has. Black Americans were robbed of their culture. They don't know where they come from."
McWhorter goes on to explain the basics of the African-American diaspora and how it is different than other cultural heritages or even legacies of racism that other ethic or religious groups have experienced.
And if someone still needs an explanation of why the term itself is unnecessary, problematic and makes almost everyone more than a little uncomfortable, McWhorter reminds us simply that, "White Pride was coined by white supremacists."
So, there you have it. It's perfectly OK to celebrate your heritage without being a racist. And Black pride is an inclusive, uplifting term used to help people whose ancestor had their freedom and their heritage itself stolen from them. It's not that complicated!