The people of Eastern Ghouta find themselves stranded as they're caught in a dangerous crossfire between Syrian government troops and opposition forces.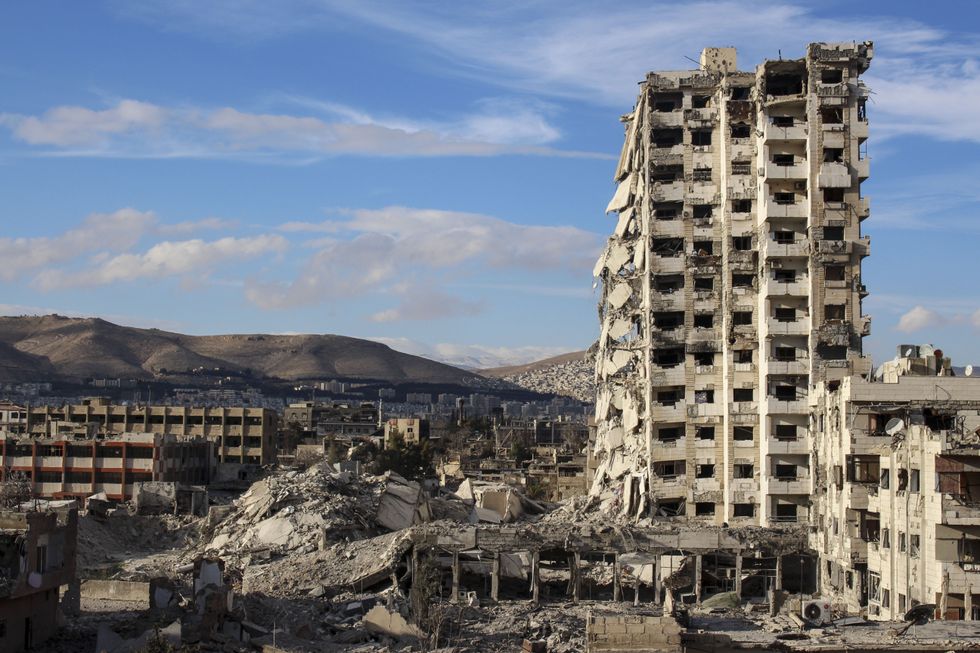 Mohammed Eyad/AFP/Getty Images.
Once known as an oasis just outside of Damascus in Syria, Ghouta has been under siege since 2013. And in an attempt to oust the last rebel-controlled territory, Syrian government troops are launching bombing campaigns and a ground troop offensive.
More