Culture
Guy makes legendary catch after rider loses their phone on a roller coaster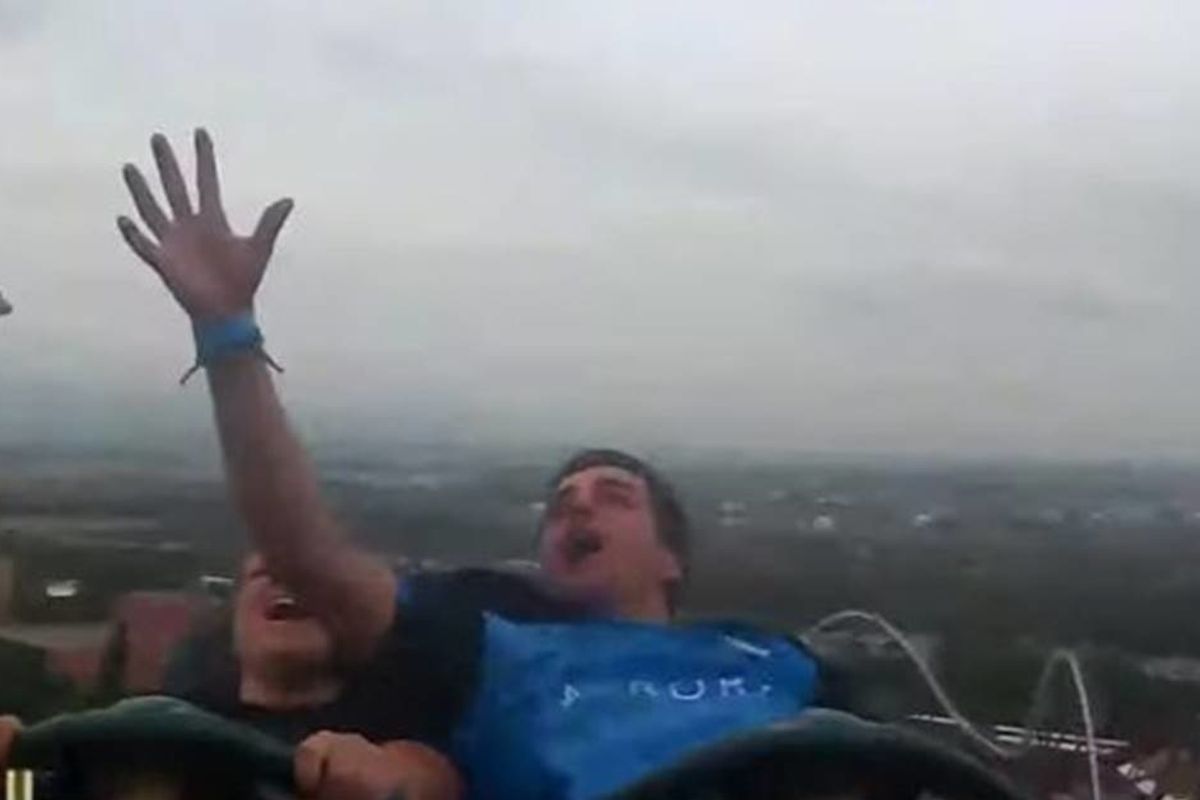 Isn't it funny how now that we live in a world where everyone has a video camera in their pocket, nobody ever records any miracles?

Everyone has been deputized with a camera so shouldn't someone have captured footage of Bigfoot or aliens? Should't the occasional religious miracle find it's way to YouTube?
Or just maybe these things never existed in the first place?
---
Well, we finally have footage of something so incredible it had to be caused by some sort of divine intervention. Samuel Kempf, a man from New Zealand, made an unbelievable catch of a dropped cell phone while riding a roller coaster that seems nearly impossible to explain.
Kempf was riding The Shambhala roller coaster at Aventura World theme park in Catalonia, Spain when another rider a few cars in front of him dropped their cell phone. The eagle-eyed Kempf can be seen watching it fly through the air, then he reaches out with his right hand to snatch the phone before it is destroyed dozens of feet below.
The incredible footage was captured by a camera placed in the car by the theme park
"Long story short I caught it. This roller coaster is moving at over 130kms [80 mph] and was once Europe's tallest and fastest coasters," Kempf told 1 News Now.

After the ride ended, Kempf returned the phone to its rightful owner, who couldn't believe it wasn't lost or destroyed.

"He was super surprised and happy at the same time," Kempf said. "He gave me a big hug and said he was going to buy the on-ride video for me."
After the event, Kempf uploaded the video to YouTube where it has been seen over six million times.
So, thanks to Kempf, it looks like we do have our first miracle of the video-era.