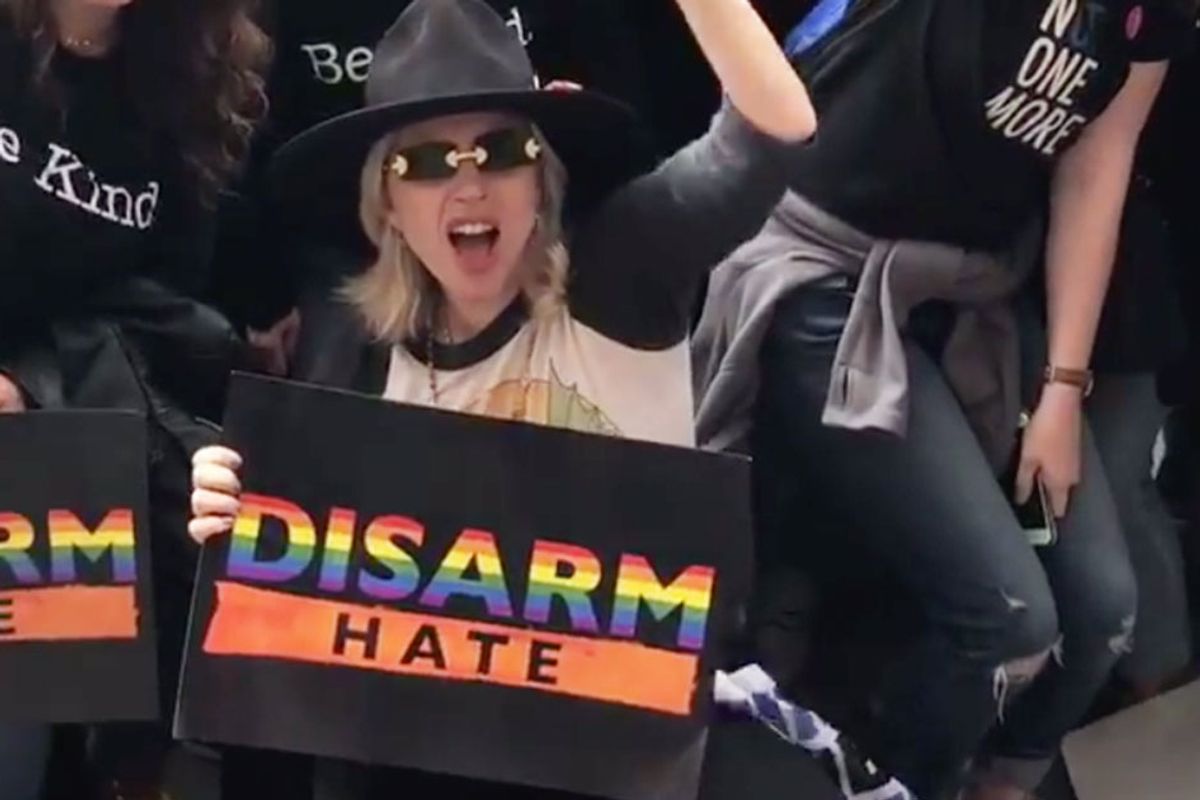 Instagram / Lady Gaga
We've had three mass shootings in an eight-day period, spurring the ongoing debate about gun violence and why it doesn't seem like anyone is doing anything about it. One person who is taking action is Lady Gaga, who announced she will be fully funding classroom projects in Dayton, Ohio, El Paso, Texas, and Gilroy, California as a way to be proactive about what's happening in the world.
"In this moment, I want to channel my confusion, frustration, and fury into hope. Hope that we are there for each other and for ourselves," she said.
Working through her Born This Way Foundation, the singer is partnering with DonorsChoose.org, an organization that allows teachers to fundraise for classroom projects. Some of the projects had been partially funded through crowdfunding, but thanks to Lady Gaga's donations, the projects are now fully funded in 14 classrooms in Dayton, 125 classrooms in El Paso, and 23 classrooms in Gilroy have received the support they needed.
---
"My heart goes out to those who were taken from us too soon and to their families, loved ones, and communities who are left to grieve. Everyone has the right to laws that make them feel safe in their communities," Lady Gaga said in a Facebook post announcing the donations.
While the donations might not directly address the problem of gun violence, it's still a way to provide some comfort to the communities that were affected by the tragedies. The students "will now have access to the support they need to inspire their students to work together and bring their dreams to life," as Lady Gaga put it.

However, Lady Gaga's donation does directly address the fact that many schools are underfunded and turn to crowdfunding or Amazon registries in order to collect resources for classrooms. Charles Best, the founder and CEO of Donors Choose, estimated that the website would raise $140 million in donations during the 2018 school year alone, with 70% of projects receiving funding. In other words, you don't need to be Lady Gaga in order to help out a classroom in need.