popular
Man with autism's heartfelt, handwritten LinkedIn cover letter earns thousands of connections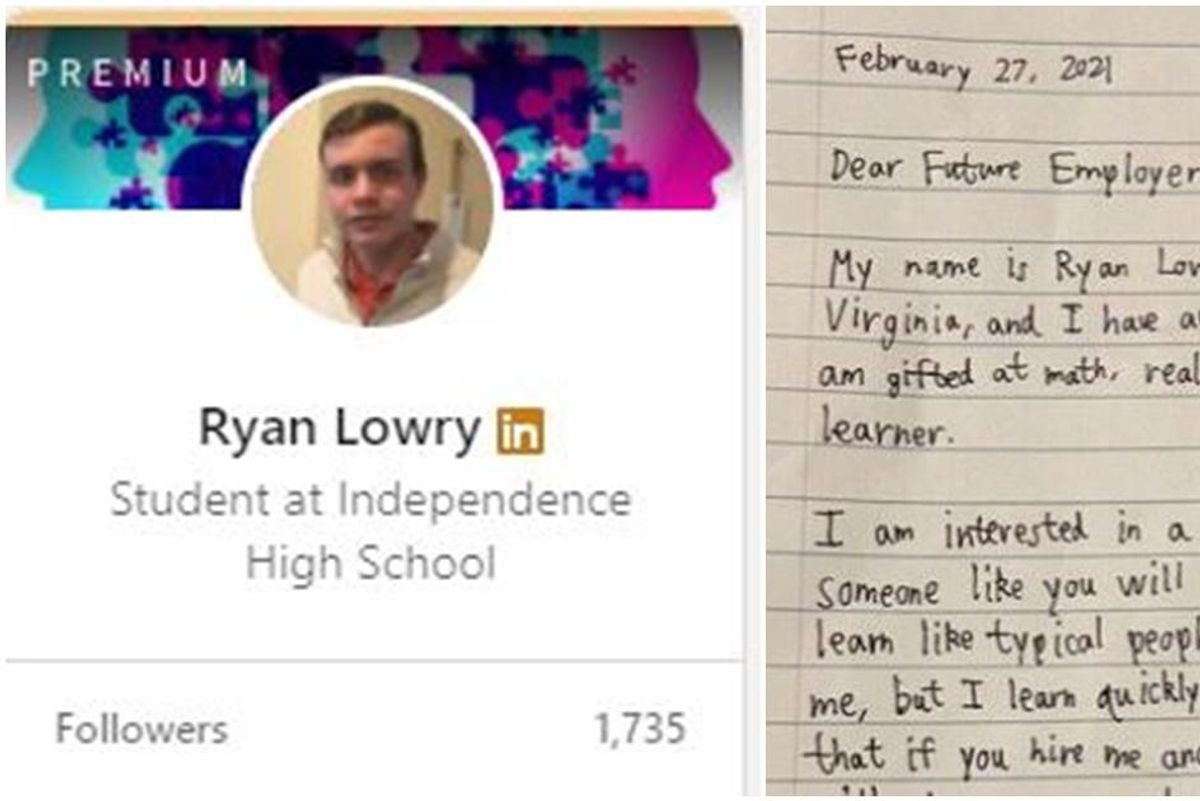 via Ryan Lowery / LinkedIn
Some say that cover letters aren't as important these days as they once were. But maybe it's because people have forgotten how to write one that's effective?

Ryan Lowery, a 20-year-old with autism, wrote a vulnerable, heartfelt cover letter earlier this month, posted it to LinkedIn and it's gone viral, attracting over seven million views. The unique thing about the letter is that it's completely hand-written.
It appears as though someone photographed the letter and posted it to the networking site.
The letter has attracted a lot of attention because it's a simple plea for someone out there to give this guy a shot. He's on the autism spectrum so he has some unique quirks, but that doesn't mean he can't excel, especially given his strengths.
---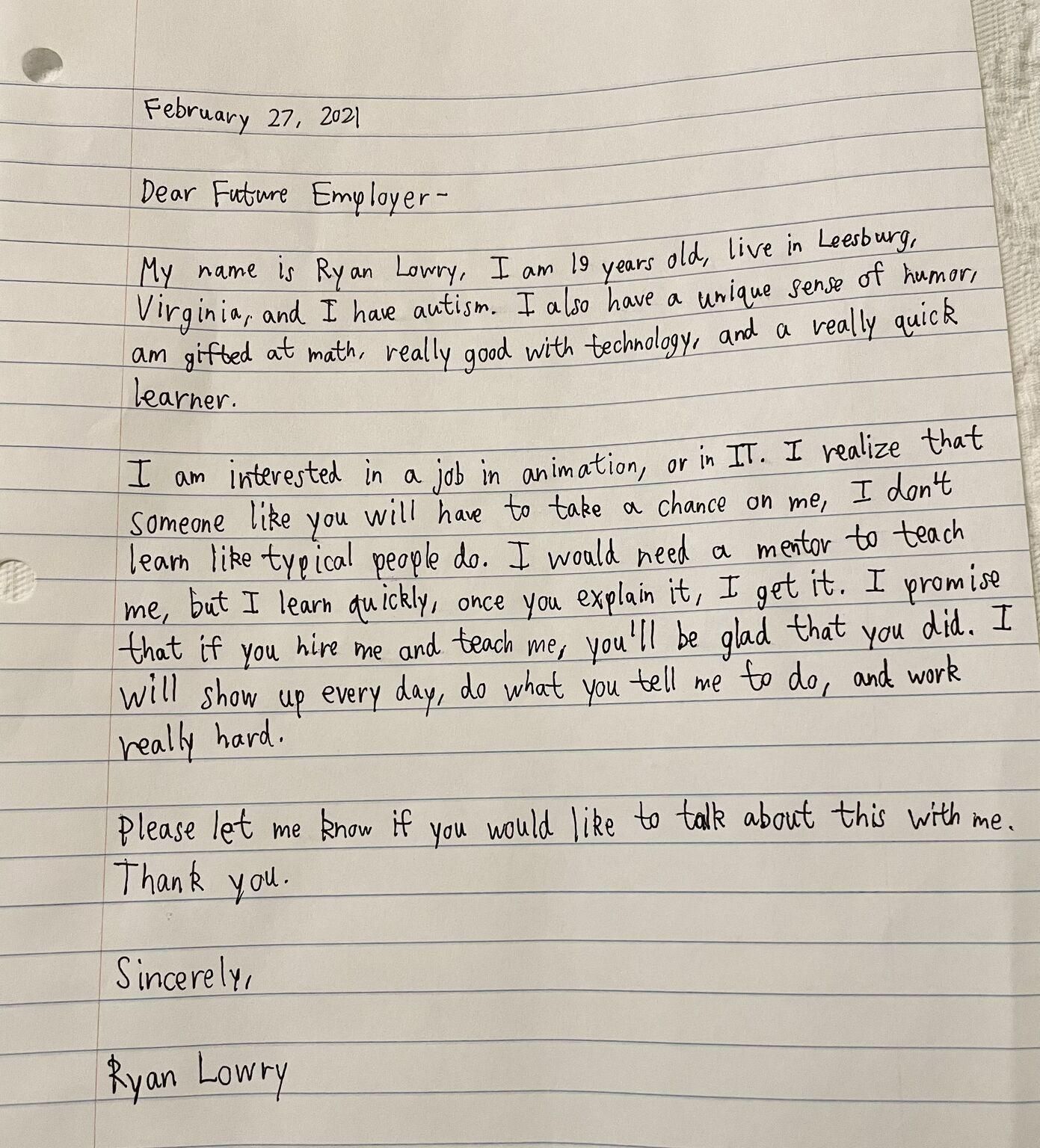 Ryan Lowry on LinkedIn: Please see my letter to future employers.www.linkedin.com
Lowery addressed the letter to his "future employer" and stressed that he has a "unique sense of humor" and is "good at math."

"I am interested in a job in animation, or in IT," Lowry wrote. "I realize that someone like you will have to take a chance on me, I don't learn like typical people do. I would need a mentor to teach me, but I learn quickly, [and] once you explain it, I get it."
"I promise that if you hire me and teach me, you'll be glad that you did," he pledged. "I will show up every day, do what you tell me to do and work really hard. Please let me know if you would like to talk about this with me. Thank you."
The letter was a huge success, earning him over 2,000 new connections. His inbox quickly filled with interested replies from professionals in the worlds of IT and animation. The letter has also inspired countless LinkedIn users on the autism spectrum and their families to share messages of support.
My mom is an elementary school special education teacher. One of her former students with Autism, who is the smart… https://t.co/h0aIg2xHan

— Sawyer Hackett (@Sawyer Hackett) 1615592426.0
He has also received calls from companies with neurodiversity recruitment programs such as Microsoft, Amazon, and Dell. Lowery is also talking with Exceptional Minds, a post-production studio in Los Angeles for people with autism.

"Ryan is capable of so much," his father Rob, who also helped him set up his LinkedIn profile, told Today. "The goal here for Ryan is independence. He can live in our basement for the rest of his life. We'd love it. But Tracy and I are going to die someday, and he needs to be able to live independently. We're cautiously optimistic."
"My hope was that he'd make a few connections," Rob said. "I thought, all we need is one person."
The response has also been a ray of hope for his mother, Tracy.
"I lay in bed at night and I cry reading the messages," she told Today. "This raw, vulnerable letter has opened up so many opportunities."
The response to Ryan's letter shows that even though the professional world can seem uncaring at times, there are a lot of people out there who want to help. Sometimes all you got to do is put your best foot forward and ask.