Well Being
2022 is the return of New Year's resolutions. Here's an easy way to keep your wellness goals.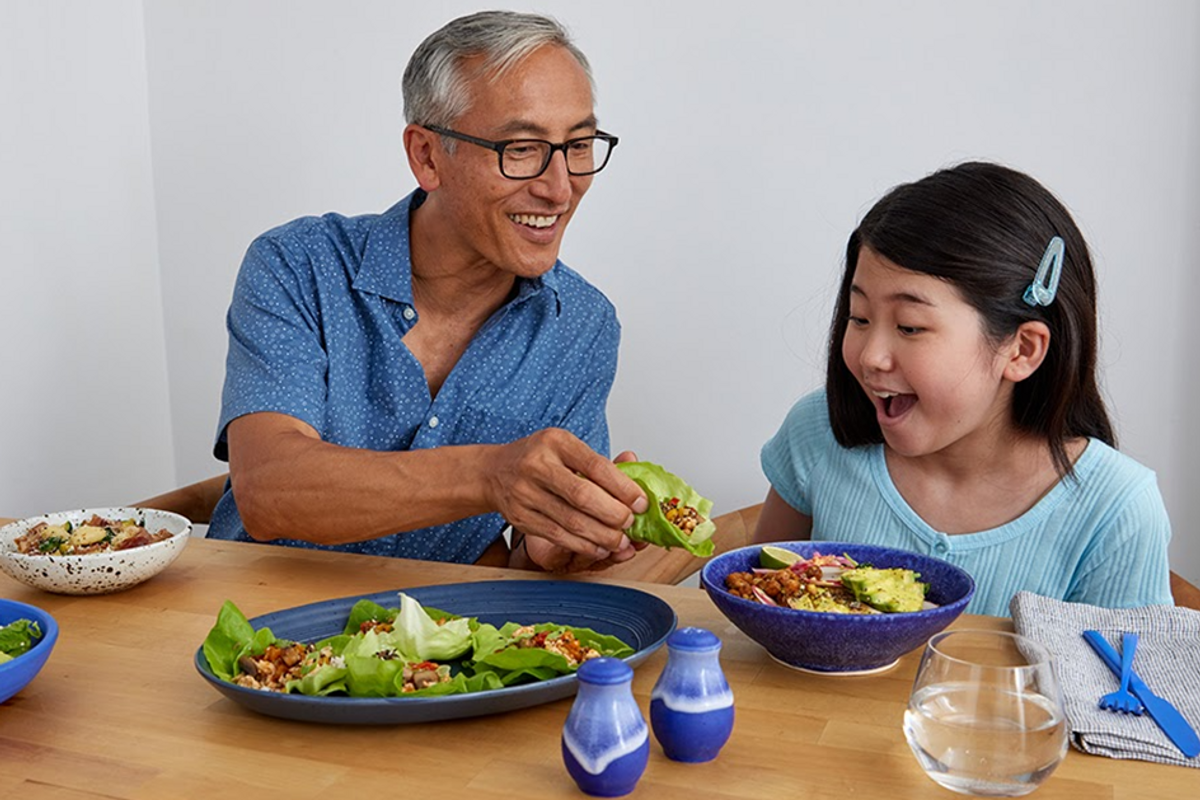 via Blue Apron
True
The trials and tribulations of the pandemic have forced many to put off their personal growth goals because life has been far too overwhelming. But it looks like things are slowly turning around and people are beginning to feel hopeful about the new year.

Many are looking forward to January 2022 as a time they can once again focus on self-improvement. Joanna Dickerson, Associate Professor of Psychology at Edith Cowan University, says that more than half of people's annual resolutions are focused on either "diet" (29%) or "exercise" (24%).
Dickerson also says that our goals will "more likely endure" when "linked to higher personal values." So if you're looking to set a health-related resulution for 2022, why not give yourself a better chance at success by committing to the loftier goal of making wellness a way of life?
Dickerson adds that one of the most important things to do to achieve your wellness goal is to "set yourself up for success."
"Set resolutions are specific plans," Dickerson writes. "These should account for factors such as time, place, and people. Specific plans provide the mental cues needed to stick to our goals."
---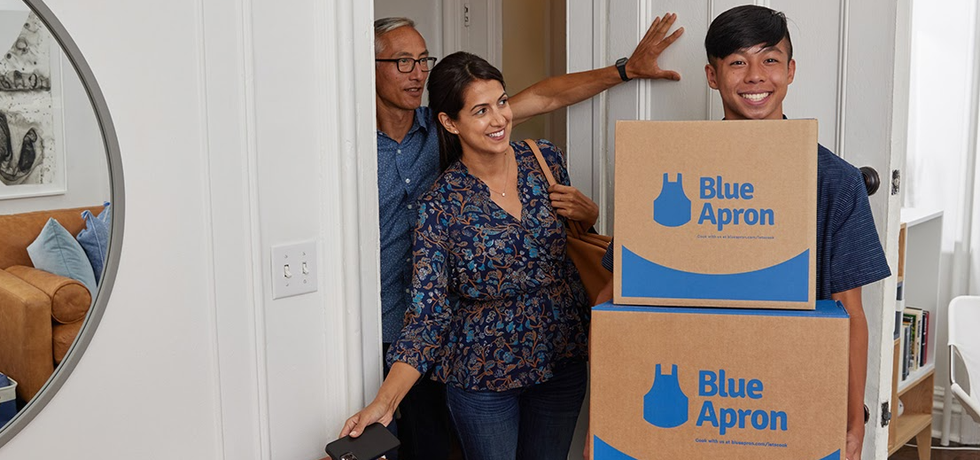 via Blue Apron
Wouldn't it be a lot easier to make wellness your new way of life in the new year by having balanced meals sent regularly to your front door? Even though that seems like a budget-buster, Blue Apron has made eating right affordable with home-delivered meal kits starting as low as $7.49 a serving.
Blue Apron's Wellness meals are well-balanced and nutritionist-approved, with vegetarian and 600 calorie or fewer options.
These Wellness meals allow you to keep your New Year's goals on track with pre-portioned dinners that fit your lifestyle. Sticking to a day-to-day wellness routine is so much easier when you aren't tempted to run out and grab fast food because you didn't have enough time to go shopping.
A big reason why people love Blue Apron is that cooking their meals is a lot of fun and helps them learn new skills. However, cooking Blue Apron meals also has wonderful therapeutic benefits. "Cooking is self-care at its most basic and nourishing," Meg Bowman, a clinical nutritionist at Nourish Integrative Solutions, tells Bustle. "It is alchemy—you take ingredients and transform them into something delicious that feeds body and spirit."
Psychologists also say that cooking has amazing benefits for mental health because it has a tangible benefit. It's called "behavioral activation" which means finding meaning in tasks instead of breezing through them. Plus, there's nothing that feels better than preparing a balanced, delicious meal for your family.
Blue Apron Wellness meals are also great for your mental well-being because you won't get stressed out about last-minute meal planning or exceeding your monthly meal budget.
Wellness isn't just about what you eat but the love and care that goes into preparing the meal, too.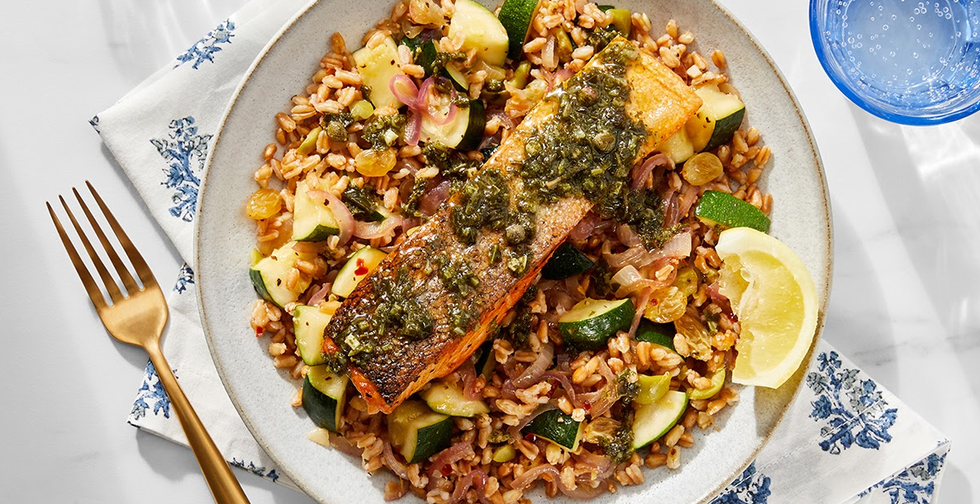 via Blue Apron
The great thing is with Blue Apron Wellness you can stick to your holistic health goals without sacrificing taste.
How do Tahini Chicken and Warm Kale Salad sound? How about a Seared Shrimp and Orzo Pasta? Doesn't Sheet Pan Yuzu-Orange Salmon with Roasted Vegetables sound amazing?
But for those nights when you just don't have enough time to throw a pre-prepared meal together, Blue Apron also has new Wellness Heat & Eat options that are ready in just a few minutes.
If you're looking to make 2022 the year you recommit to reaching your holistic health and wellness goals, Blue Apron can help you get started and keep you on track by delivering balanced, affordable, and easy-to-prepare meals right to your door. They taste incredible and cooking them is great for the soul, too.

Blue Apron is a fun and turnkey way to make your commitment to wellness in 2022 a reality.
Sign up for Blue Apron now to receive $110 off across your first four boxes and free shipping on your first box!