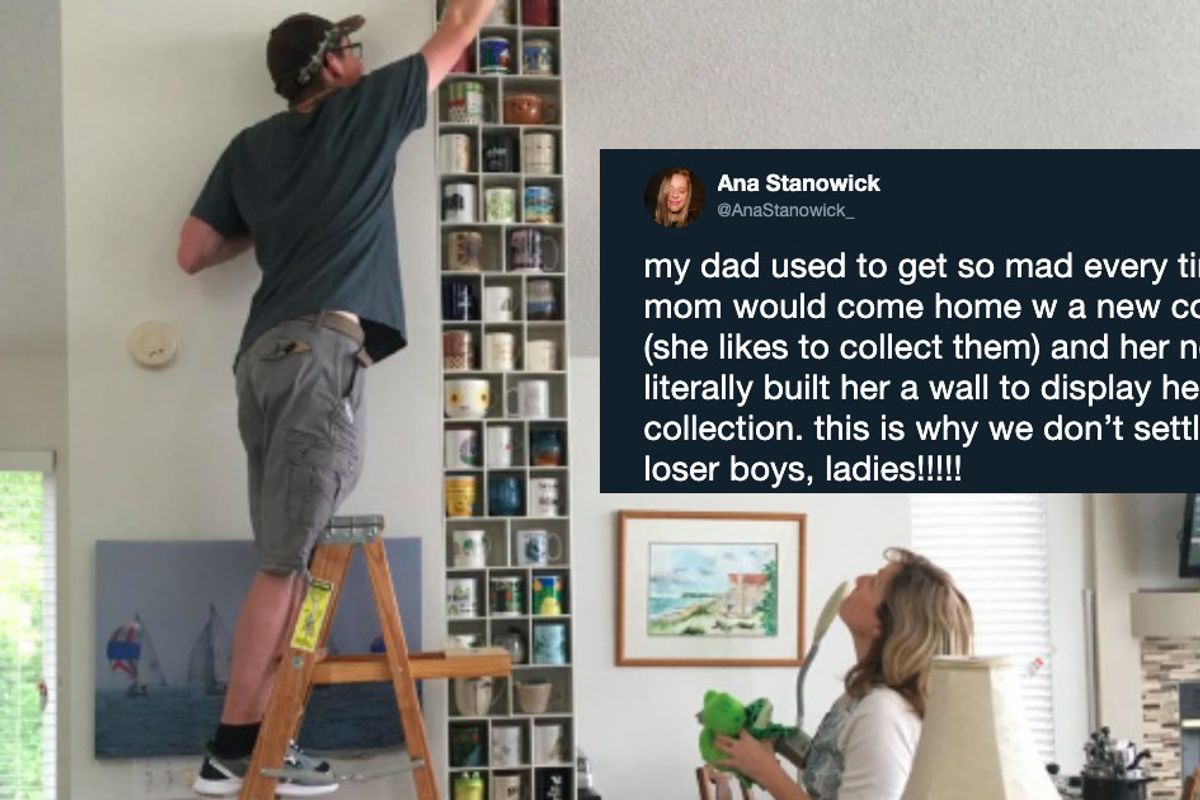 'Love is a battlefield' indeed. They say you have to kiss ~~at least~~ a few frogs to find your prince and it's inevitable that in seeking long-term romantic satisfaction, slip ups will happen. Whether it's a lack of compatibility, unfortunate circumstances, or straight up bad taste in the desired sex, your first shot at monogamous bliss might not succeed. And that's okay! Those experiences enrich our lives and strengthen our resolve to find love. That's what I tell myself when trying to rationalize my three-month stint with the bassist of a terrible noise rock band.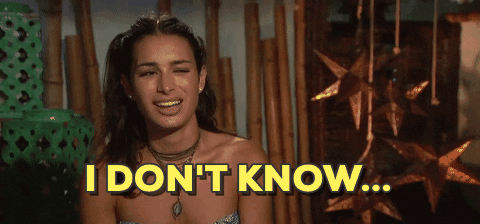 One woman's viral tweet about a tacky mug wall encouraged people to share stories about second loves. Okay, first things first: Ana Stanowick's mom has a new boyfriend who's basically perfect. All the evidence you need is in the photograph:
---
my dad used to get so mad every time my mom would come home w a new coffee mug (she likes to collect them) and her… https://t.co/7DKLMGNXjI

— Ana Stanowick (@Ana Stanowick)1560393583.0
People were impressed by the boyfriend's embrace of her hobby, which is collecting some of the funkiest mugs this side of the Mississippi. Unfortunately, not all male partners are so supportive. Some of those 'male partners' include our literal dads. Luckily, the stories shared had happy endings. Love is possible!
@AnaStanowick_ @brewrites I LOVE this. My dad used to literally never move from the couch and make my mom do everyt… https://t.co/vBRcqSyvQ5

— Leslie Dice (@Leslie Dice)1560432238.0
@AnaStanowick_ @BrienneOfSnark_ I had to hide books from my first husband, he hated to see me learn anything new or… https://t.co/gq8hk1U8zi

— Michelle Sawyer Moge (@Michelle Sawyer Moge)1560515941.0
@AnaStanowick_ my dad was an addict and emotionally abusive. and would call my mom fat and make fun of her for tryi… https://t.co/FiI39ahFdQ

— jes 🌙 (@jes 🌙)1560454465.0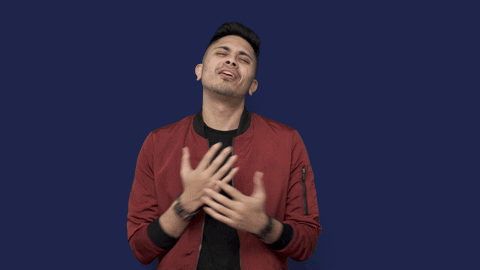 The mug collection itself is iconic, tbh.
@AnaStanowick_ @itsarifitz Literally was just gonna say I'll send her a Harry Potter mug but she's got it covered https://t.co/N1W1IXs06e

— Nicole (@Nicole)1560438914.0
@AnaStanowick_ Tag yourself, I'm Startled Frog Mug https://t.co/Il7HQpBqsB

— John Modica (@John Modica)1560445134.0
Bystanders were also curious about the stuffed frogs pictured. A mom who has TWO off-kilter collections? We stan.
@AnaStanowick_ Will there be a follow up for her stuffed frog collection? https://t.co/4y4KFOksXb

— AJ Stacy (@AJ Stacy)1560438544.0
@AskAJAnything oh just you wait

— Ana Stanowick (@Ana Stanowick)1560438953.0
@AnaStanowick_ she can put all those frogs on the shelf because she found her prince ;-)

— Phnglui mglwnafh Pthulhufish Rlyeh wgahnagl fhtagn (@Phnglui mglwnafh Pthulhufish Rlyeh wgahnagl fhtagn)1560456055.0
@AnaStanowick_ Is that...who I think it is? https://t.co/bSMsNHy1It

— Lexie (@Lexie)1560452091.0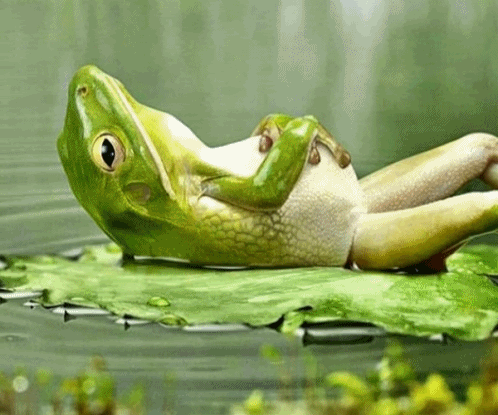 This article originally appeared on SomeeCards. You can read it here.