Innovation
A plant is learning to take selfies in the name of science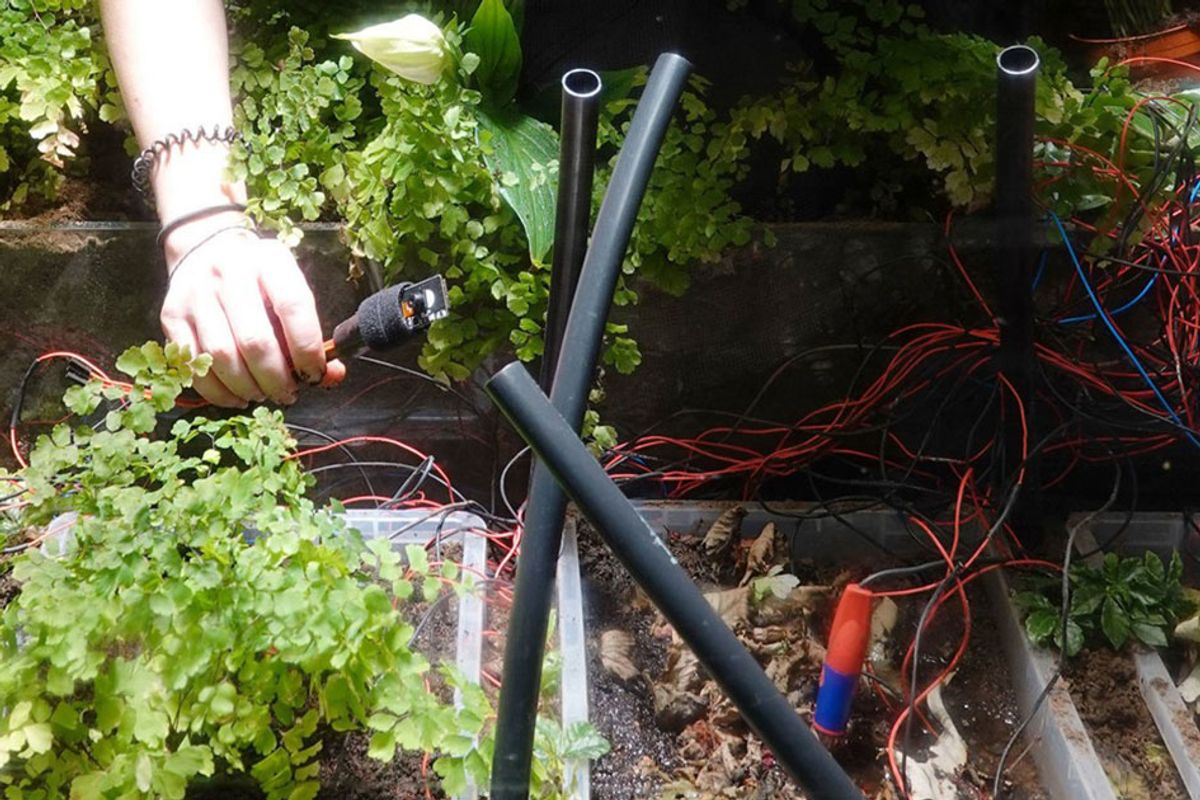 Pete the Plant is a maidenhair fern living in the Rainforest Life exhibit at the London Zoo, but Pete the Plant isn't like other plants. Pete the Plant is also a budding photographer. Scientists in the Zoological Society of London's (ZSL) conservation tech unit has been teaching the plant how to take selfies.
The ZSL held a competition in partnership with Open Plant, Cambridge University, and the Arribada Initiative for the design of a fuel cell powered by plants. Plant E in the Netherlands produced the winning design. The prototype cell creates electricity from the waste from the plant's roots. The electricity will be used to charge a battery that's attached to a camera. Once Pete the Plant grows strong enough, it will then use the camera to take a selfie. Not too bad for a plant.
"As plants grow, they naturally deposit biomatter into the soil they're planted in, which bacteria in the soil feeds on – this creates energy that can be harnessed by fuel cells and used to power a wide range of conservation tools," Al Davies, ZSL's conservation technology specialist, explains.
---
Pete the Plant isn't snapping selfies so he can become an Instagram influencer. Conservationists hope that this technology will help them monitor the Peruvian rainforest without actually having to be there. Plants will be able generate electricity to power cameratraps and other sensors, allowing researchers to keep an eye on them. "Plugging in to plants unlocks the potential to deploy sensors, monitoring platforms, camera traps, or other electronics that require power and must operate for extended periods of time – all remotely and without interference," says Davies.
The energy produced by the plant is a possible alternative to traditional batteries or solar panels, which both form their own problems. Batteries need to be replaced after a while, and plants who live in the shade don't get enough sunlight for the solar panels to work.
Researchers are enthusiastic about what this technology will mean if it proves successful. Plants will be able to help in the collection of their data, allowing researchers to better understand climate change and loss of habitat through the measurement of information such as temperature, humidity and plant growth. "We're excited about the potential for this new technology – if we could harness plants to help generate small amounts of electricity, we could quite literally plug in to nature to help protect the world's wildlife," says Davies.
This technology is pretty cool, but what happens if and when Pete the Plant figures out how to put the dog filter over its selfies?