Family
Kristen Bell's 'honest parenting approach' could help other parents.
Parents sometimes withhold honest information to protect their kids, but that may not be the best approach.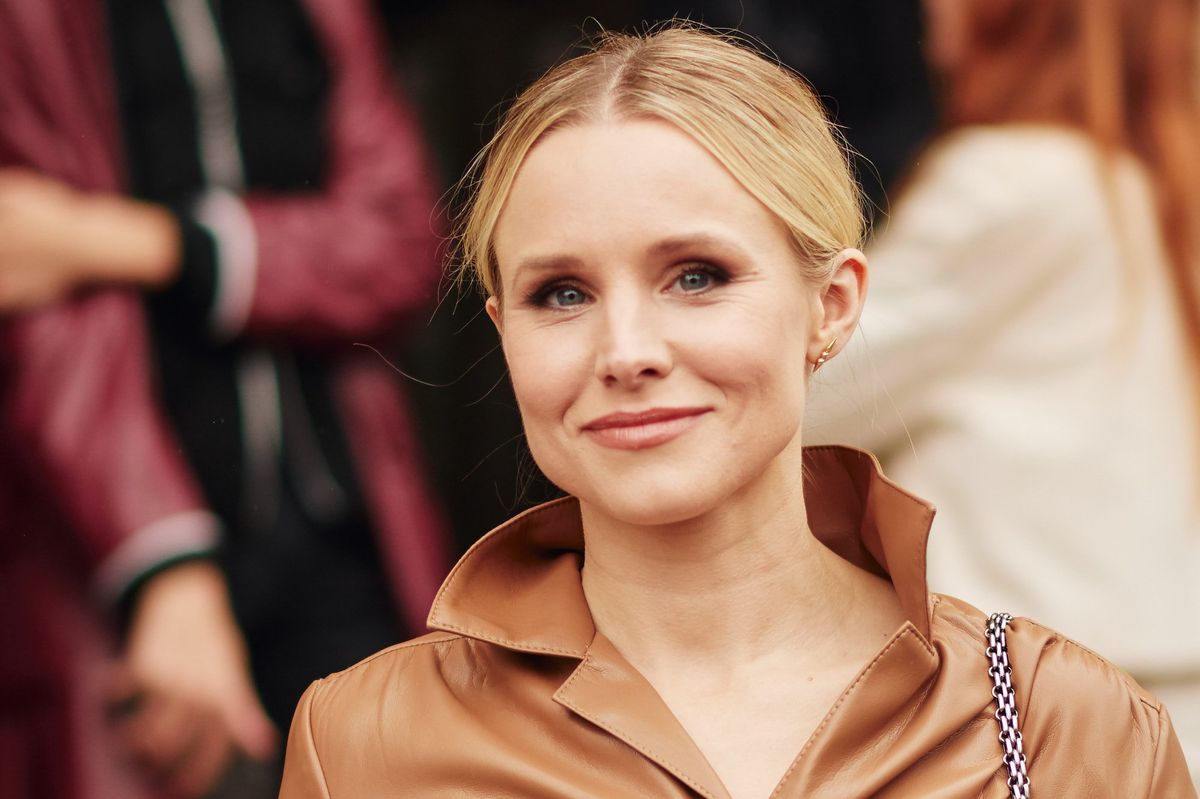 Let's be honest here for a minute.
There are tough conversations that are just plain ol' uncomfortable for parents to have with their children. Some parents would rather deflect difficult questions or give a very made-up, childlike answer. For example, a parent might tell a child babies come from storks or they give them out at the hospital, just to avoid the topic of sex.
The thought is usually that the child is too young to know actual information about the difficult topic, so in a fit of panic, the parent makes something up. But as a licensed therapist with a degree in child development, I can tell you kids typically only ask questions they're ready to hear the answer to. In fact, they're really good at letting you know when you over-explain because they'll either change the subject or become obviously disinterested.
Actress Kristen Bell made headlines recently for her approach to discussing difficult topics with her children. She's honest with her kids, even about their father's addiction and recovery. Bell appeared in the magazine Real Simple and explained that there's nothing off the table to discuss with her two daughters, Delta, 8, and Lincoln, 9 1/2.
---
"I know it's shocking, but I talk to my kids about drugs, and the fact that their daddy is an addict and he's in recovery, and we talk about sex," she says. "There are all these 'hard topics' that don't have to be if you give the person on the other end your vulnerability and a little bit of credit," Bell
told Real Simple
. Being completely honest with children can be shocking to some parents, Bell noted in the interview.
Certainly, complete honesty comes with the caveat of delivering the information in an age-appropriate and developmentally appropriate way. But why do parents shy away from honesty when it comes to talking to kids about hard topics? Well, in my experience, it's often because it makes the parent uncomfortable or they're so worried about getting it wrong that they put off answering, thus creating anxiety-inducing anticipation.
Parents don't want to accidentally mess up their kids and they also don't want to expose them to things they don't think they're ready for. And sometimes things pop up unexpectedly that parents simply don't have a choice about when it comes to having hard conversations.
"There are many things that children don't yet understand, and exposing them to complex topics early on can help both their emotional and intellectual development," Alicia Robins from the Institute for Childhood Preparedness wrote. Being truthful also helps encourage children to be open and honest in return because there's been a reciprocal exchange of information and feelings from an early age.
A 2022 study of Indigenous families found that being honest with children created more resilience, quality relationships and overall life satisfaction. But when looking at parents who practiced less open communication, including lying, children were less likely to be resilient and had an increased risk of trauma symptoms in adolescence.
While experts aren't saying you should tell your children all the nitty gritty details of topics, they are saying that age-appropriate honesty is best, even when the topics are hard.