Design
The power of art: Bill Murray shares how a painting prevented him from committing suicide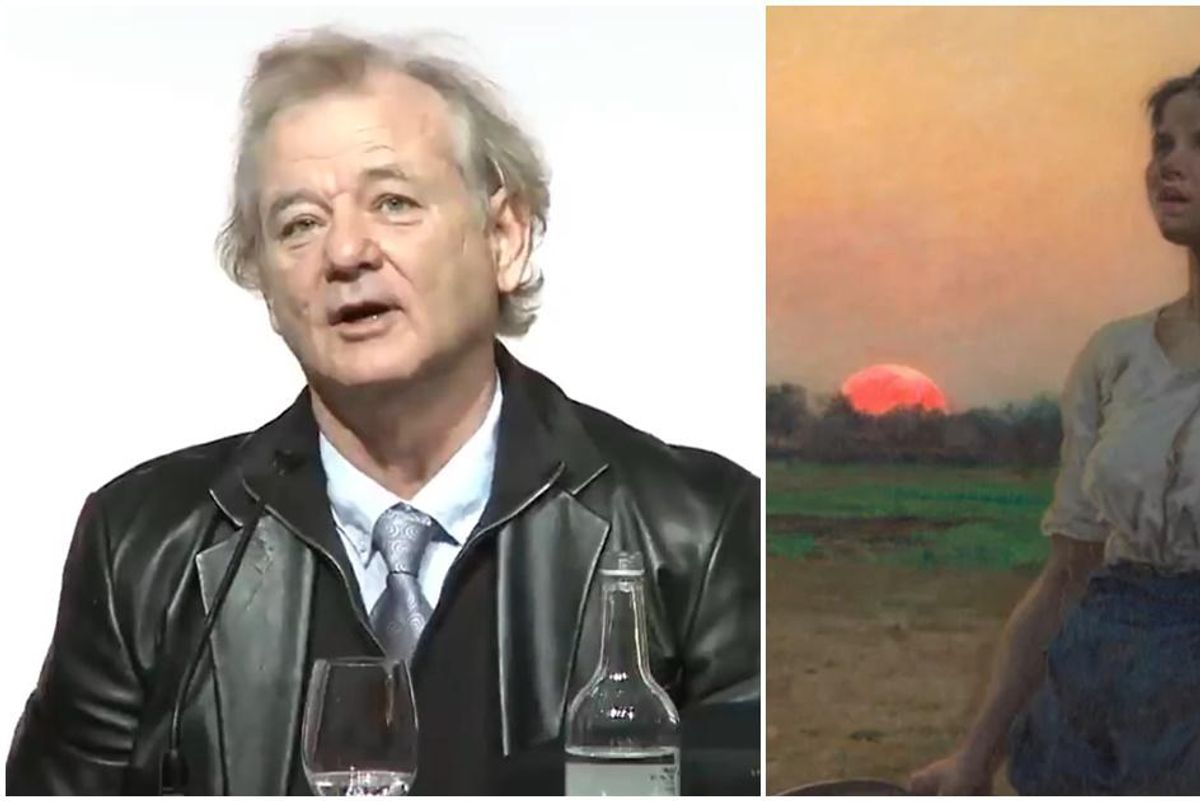 via @Todd_Spence / Twitter
Seven years ago, Bill Murray shared a powerful story about the importance of art. The revelation came during a discussion at the National Gallery in London for the release of 2014's "The Monuments Men." The film is about a troop of soldiers on a mission to recover art stolen by the Nazis.

After his first time performing on stage in Chicago, Murray was so upset with himself that he contemplated taking his own life.
"I wasn't very good, and I remember my first experience, I was so bad I just walked out — out onto the street and just started walking," he said.
---
"I then thought, well if I'm going to die where I am I may as well go over towards the lake and float for a while after I'm dead,'' he continued. "So I walked over towards the lake and as I got there I hit Michigan Avenue and so I started walking north and I ended up in front of the art institute in Chicago.
Murray entered the building and was transformed after seeing "The Song Of The Lark," a painting by 19th-century French Naturalist Jules Adolphe Breton.
Murray describes the painting as a "woman working in a field and there's sunrise behind her." The painting reminded Murray that every day brings new opportunities.

"And I saw it that day and I thought, 'Well there's a girl who doesn't have a whole lot of prospects, but the sun's coming up anyway and she's got another chance at it,'" he said.
"So I think that gave me some sort of feeling that I too am a person and I get another chance every day the sun comes up," he said.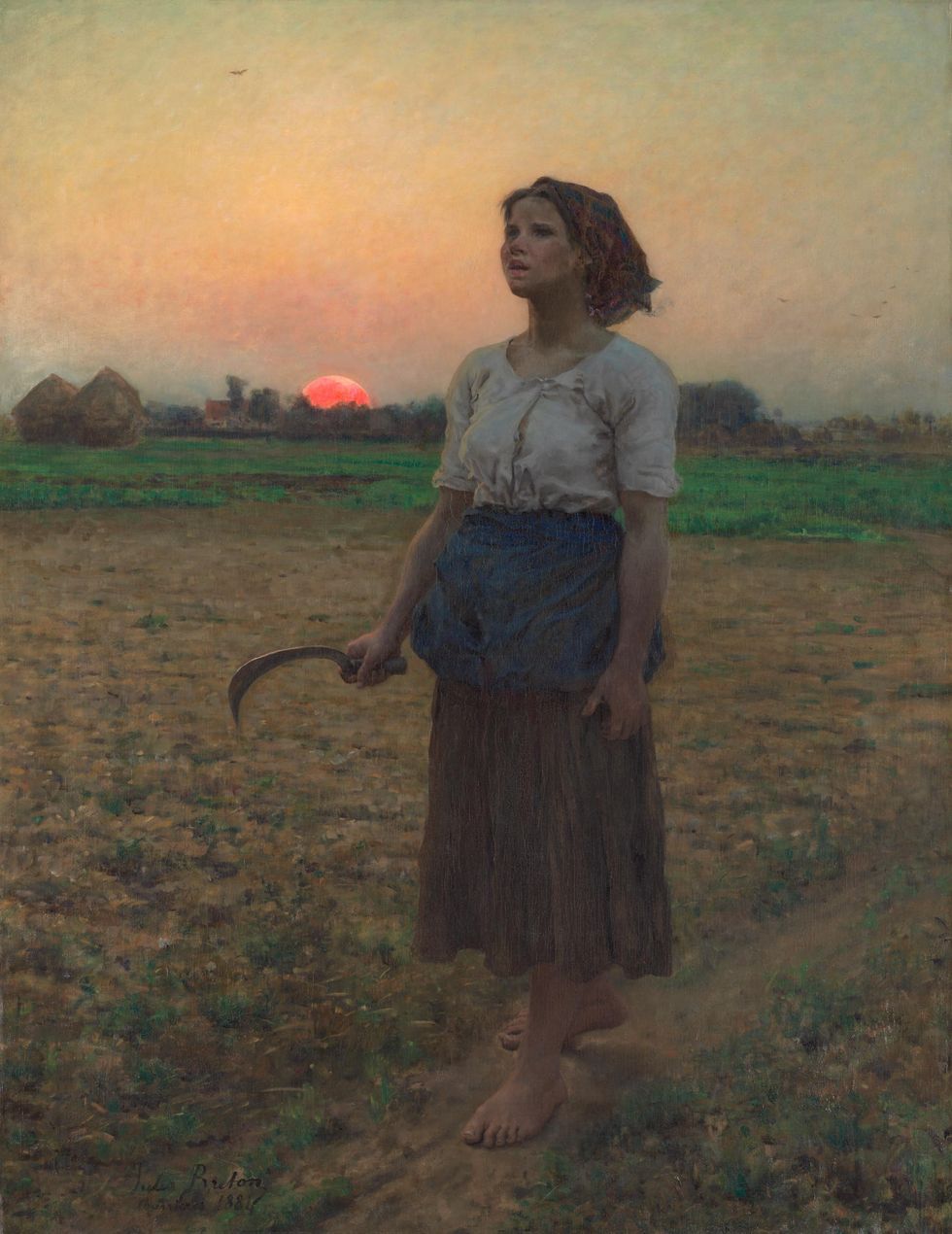 It's believed that the painting is titled "The Song of the Lark" because the small birds are known for singing every morning at sunrise. The woman in the painting appears to be transfixed by one in the air.

In 1918, American art teacher Flora Carpenter wrote that Breton was inspired to create the painting after hearing the song of a lark and finding it by tracking the gaze of a peasant girl.
"As you know, an English lark sings while flying high in the air instead of in the treetops as other birds do," Carpenter wrote. "Its song, too, is longer and far more beautiful than that of our lark, and has been the subject of many poems."