Most Shared
Chrissy Teigen bravely shared about her pregnancy loss in a moment of raw emotional truth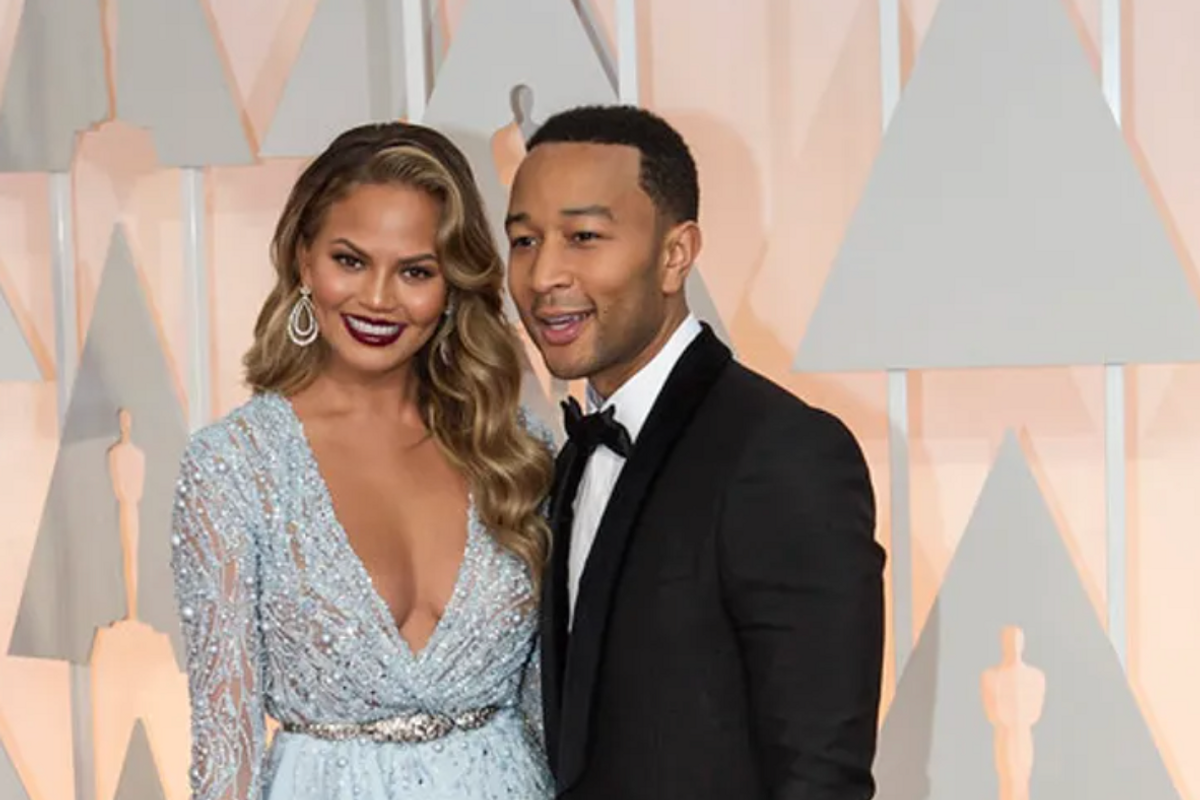 Stillbirth after the 20-week mark happens to approximately one in 100 pregnancies. Approximately 24,000 babies are born stillbirth each year. And while stillbirths are rare, the experience can be emotionally painful for those who have to go through it.
Last month, Chrissy Teigen and John Legend lost their third child, Jack, at 20 weeks. Teigen suffered a partial placenta abruption, a rare diagnosis in which the placenta and the lining of the uterus separate. It prevents the fetus from receiving oxygen and nutrients and causes bleeding in the mother. Now, Teigen is opening up about her experiences with the loss in a heart wrenching Medium essay.
---
"People say an experience like this creates a hole in your heart. A hole was certainly made, but it was filled with the love of something I loved so much. It doesn't feel empty, this space. It feels full," Teigen wrote. "Maybe *too* bursting full, actually. I find myself randomly crying, thinking about how happy I am to have two insanely wonderful little toddlers who fill this house with love. I smother them with love while they 'Moooooooom!!!!!' me. I don't care."
Teigen's post has been widely shared across social media and clearly made an impact on millions of people, including Hillary Clinton:
Teigen discussed what it's like to experience a loss while others experience joy. She recalled going through the halls of labor and delivery. "People cheered and laughed right outside our door, understandably for a new life born and celebrated. You kind of wonder how anyone is thinking about anyone but you," Teigen wrote.
Teigen had her mother and husband take photos, something which made her husband feel uncomfortable. But it was important. "I knew I needed to know of this moment forever, the same way I needed to remember us kissing at the end of the aisle, the same way I needed to remember our tears of joy after Luna and Miles. And I absolutely knew I needed to share this story," Teigen wrote.
After sharing the photos, Teigen received criticism for the move. As if losing her child wasn't painful enough. But Teigen had words for those who tried to shame her. "I cannot express how little I care that you hate the photos," she said. "How little I care that it's something you wouldn't have done. I lived it, I chose to do it, and more than anything, these photos aren't for anyone but the people who have lived this or are curious enough to wonder what something like this is like. These photos are only for the people who need them."
The responses to Teigen's post weren't all hateful. Teigen expressed gratitude for those who had kind words to say. "Notes have flooded in and have each been read with our own teary eyes. Social media messages from strangers have consumed my days, most starting with, 'you probably won't read this, but…'. I can assure you, I did," she said.
Ultimately, Teigen's openness about her experience might help other women going through similar pain. And her frankness might help others who haven't had the experience understand it so they can better deal with those who have. "The worst part is knowing there are so many women that won't get these quiet moments of joy from strangers. I beg you to please share your stories and to please be kind to those pouring their hearts out. Be kind in general, as some won't pour them out at all," Teigen wrote.

You can read Teigen's full medium post here. Just make sure you have the tissues handy.