Education
Comedian perfectly nails how little 'thoughts and prayers' mean after a mass shooting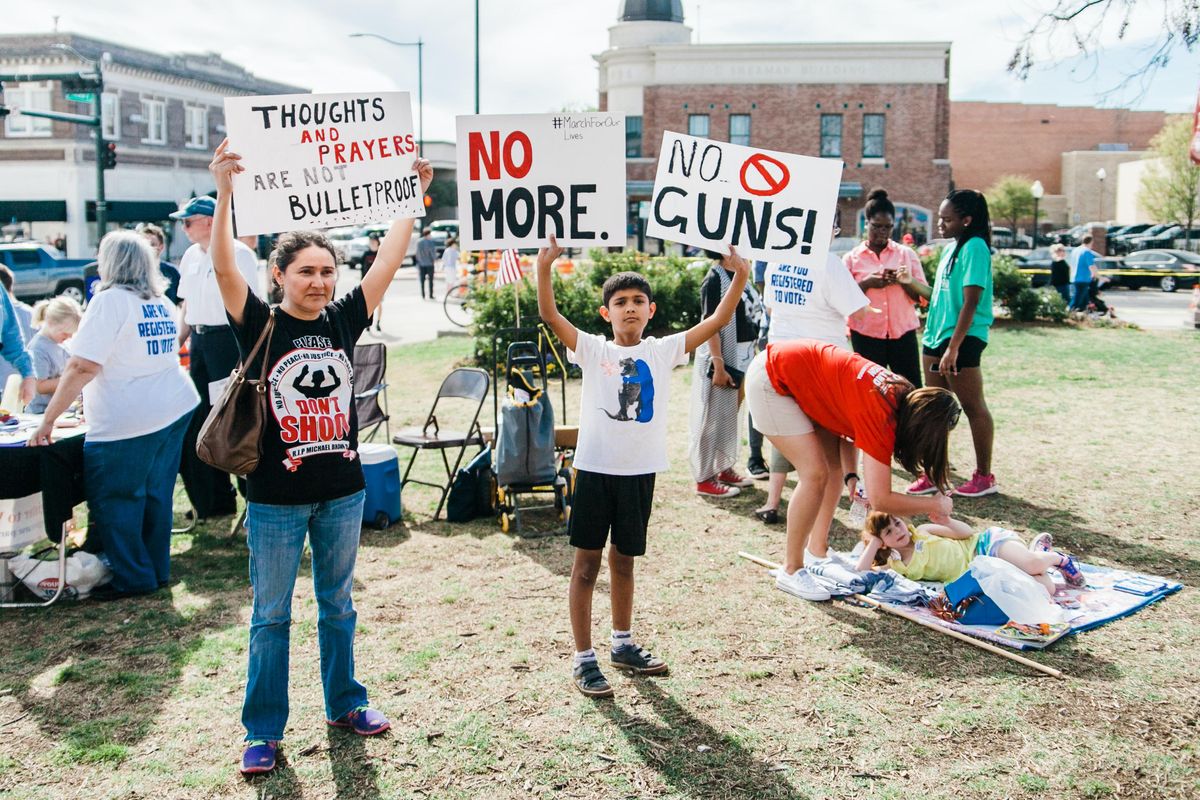 It never fails. After a tragic mass shooting, social media is filled with posts offering thoughts and prayers. Politicians give long-winded speeches on the chamber floor or at press conferences asking Americans to do the thing they've been repeatedly trained to do after tragedy: offer heartfelt thoughts and prayers. When no real solution or plan of action is put forth to stop these senseless incidents from occurring so frequently in a country that considers itself a world leader, one has to wonder when we will be honest with ourselves about that very intangible automatic phrase.
Comedian Anthony Jeselnik brilliantly summed up what "thoughts and prayers" truly mean. In a 1.5-minute clip, Jeselnik talks about victims' priorities being that of survival and not wondering if they're trending at that moment. The crowd laughs as he mimics the actions of well-meaning social media users offering thoughts and prayers after another mass shooting. He goes on to explain how the act of performatively offering thoughts and prayers to victims and their families really pulls the focus onto the author of the social media post and away from the event. In the short clip he expertly expresses how being performative on social media doesn't typically equate to action that will help victims or enact long-term change.
Of course, this isn't to say that thoughts and prayers aren't welcomed or shouldn't be shared. According to Rabbi Jack Moline "prayer without action is just noise." In a world where mass shootings are so common that a video clip from 2015 is still relevant, it's clear that more than thoughts and prayers are needed. It's important to examine what you're doing outside of offering thoughts and prayers on social media. In another several years, hopefully this video clip won't be as relevant, but at this rate it's hard to see it any differently.