Pop Culture
Will Ferrell crashes his son's frat party and becomes the DJ
Will Ferrell, great music and awesome parenting…all rolled into one.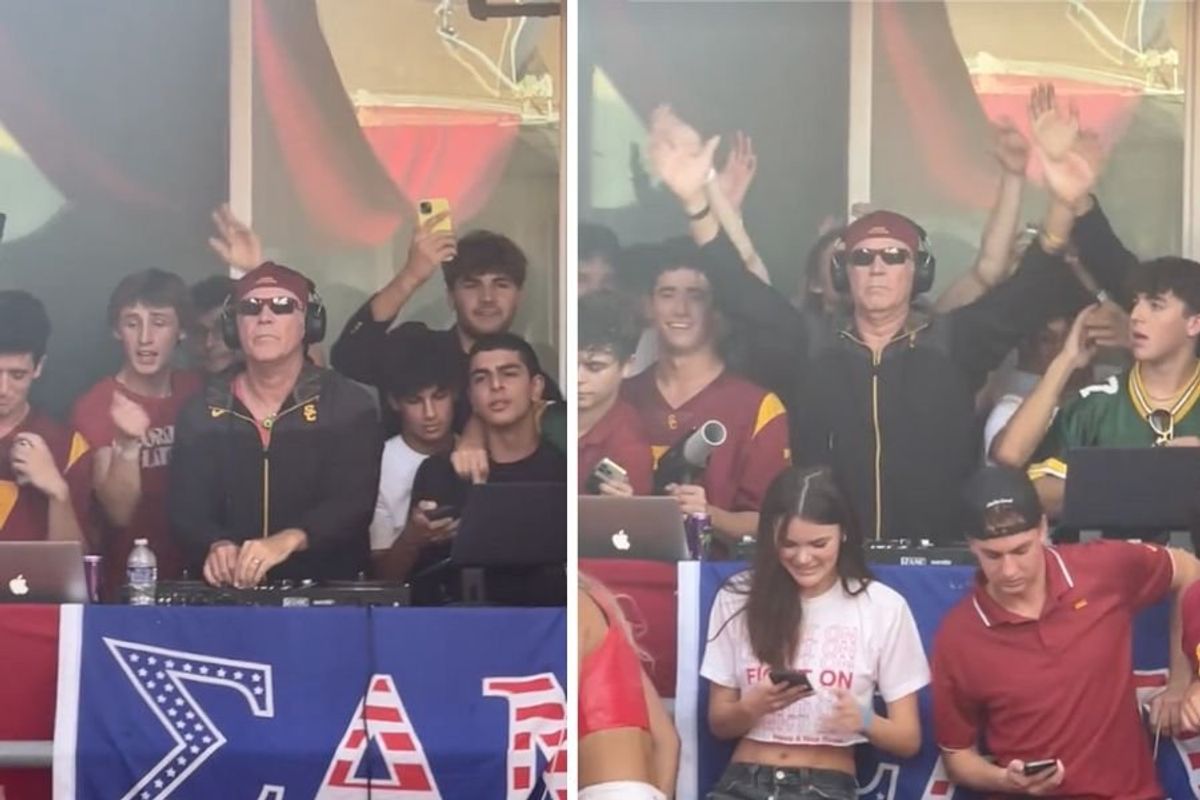 @lupetwin8803
It would probably be a college student's worst nightmare to have his dad crash a frat party. Unless of course that dad is Will Ferrell.
Over the weekend, Ferrell was seen behind the
DJ
booth at a Sigma Alpha Mu party for his alma mater, the University of Southern California—
the same college his son Magnus attends
—channeling his popular role of Frank the Tank from "Old School." Minus the streaking.
---
Videos show the comedy actor in full DJ garb (black tracksuit, backwards baseball cap, shades, giant headphones) as he blasts songs like "Eye of the Tiger" and Kanye West and Jay-Z's "Watch the Throne" hit "N----s in Paris" to the crowd.
This is not the first time Ferrell has revisited his former college. Back in 2017, the "SNL" star went viral for his zinger-filled commencement speech to USC's class of 2017, which also, unsurprisingly, included some signing as well.
But Ferrell isn't the only musically inclined person in his family. That's a trait clearly passed down to his son Magnus, who announced on his Instagram page that he'll be releasing some new tracks on Oct 15.
And perhaps the sweetest part of this viral moment is seeing how close Ferrel is to his son, something the father has previously labeled a parental priority. Back in 2008 for an interview with PEOPLE, he advised that moms and dads talk to their children "at least once a week," adding "If you've got time, do it two or three times a week, but otherwise, I find the times where I let weeks and weeks go by without talking to my children, that adds up."
There you have it folks—Will Ferrell, great music and awesome parenting…all rolled into one fun story.