Joy
18-year-old took her college savings and bought the restaurant where she was a dishwasher
Samantha Frye, the newest owner of Rosalie's restaurant, is proving there's more than one way to invest in your future.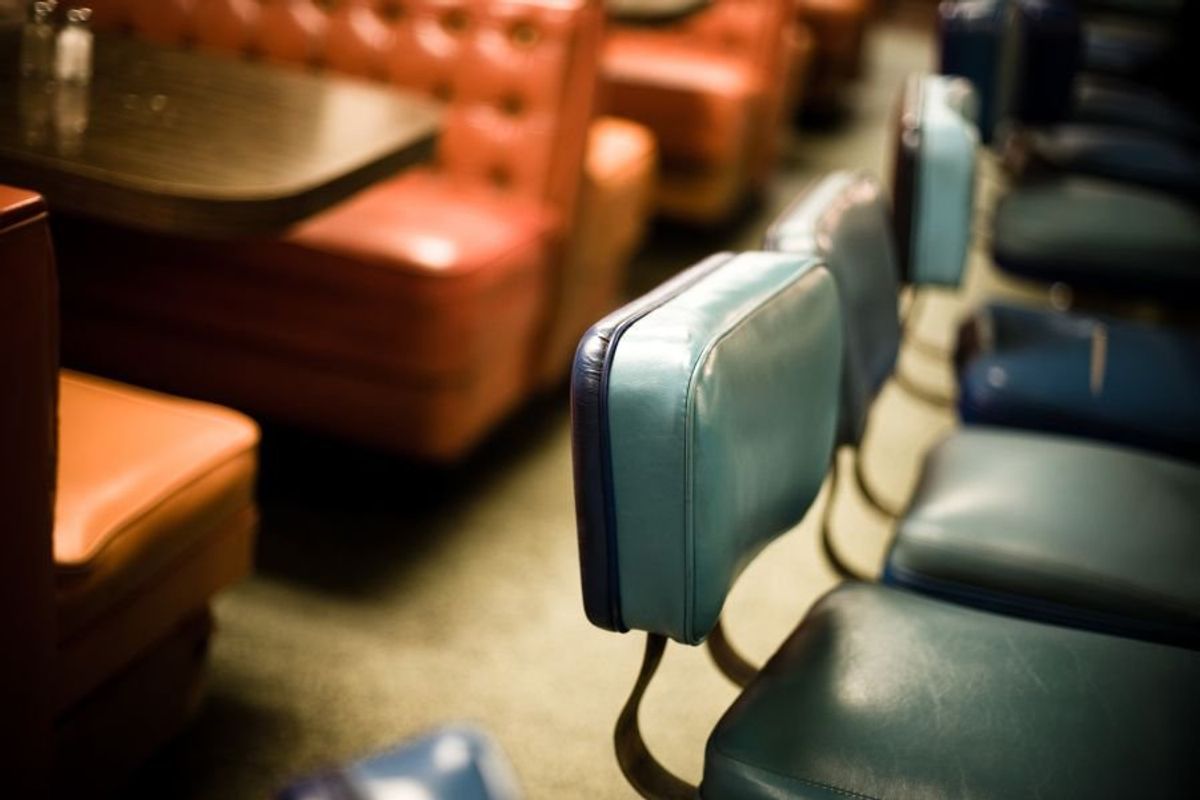 Canva
Eighteen year old Samantha Frye has traded college life for entrepreneurship, and she has no regrets.
Frye began working at Rosalie's Restaurant in Strasburg, Ohio at 16 as a dishwasher, working up the ranks as a kitchen prep, server, then line cook. All while working a second job, sometimes third job.
After graduating high school, Frye started college at Ohio State with plans of studying business or environmental engineering. But when she came back to work a shift at Rosalie's for winter break, an opportunity arose—the owners had planned to sell the
restaurant.
---
"I was thinking that maybe [buying] was something I wanted to do," she told News 5 Cleveland. "I had savings because I was saving for college, so I had quite a bit of money saved away. And I was like, I could possibly do this."
Frye acted on that gut feeling, and used her college funds to buy Rosalie's. Now she spends every day at her new business, either in the kitchen, on the floor or in the office meeting with sales reps.
This Ohio diner is under new ownership: an 18-year-old who started out as a dishwasher and is carrying on a legacy of the past. https://t.co/7VShD0O6n0

— USA TODAY (@USATODAY) May 13, 2023
Though Fyre's mother, Brandi Beitzel, confessed to USA Today that she wasn't initially "on board" with her daughter abandoning college plans, over time she became very "proud" of her for forging her own path, and applauded her "drive and ambition."
That sentiment is echoed both by Rosalie's regulars and staff, who are amazing at the young woman's drive and confidence.
"I just really think she's a great example of a young lady that is following her dreams and doing what she loves," said Leanna Gardner, an employee.
It's no secret that there are significantly less students attending college—down by about a million since the start of the pandemic. And while there are no doubt potential long term collective consequences to that, with exorbitantly high student loan rates, it's easy to see why young adults would avoid massive debt for careers that don't require a college degree.
Luckily, there are more efforts to make college an affordable option being made nationwide, like offering a free two years worth of college to graduating students.

And as Frye is proving by example—not going to college is certainly not a death sentence for one's future. There are many ways to plant seeds for success. Honestly, college or no college, no matter which path is taken, there will likely be more uncertainty than there are guarantees. Perhaps the best bet then is trust those pings of intuition.
"You don't need college to make a decent living, and I think that's what a lot of people think nowadays," Frye attests. "Follow your instinct, honestly. If it feels right, just do it."
This article originally appeared on 5.22.23