Culture
The 'South Park' guys have mastered deepfake technology and used it to parody Trump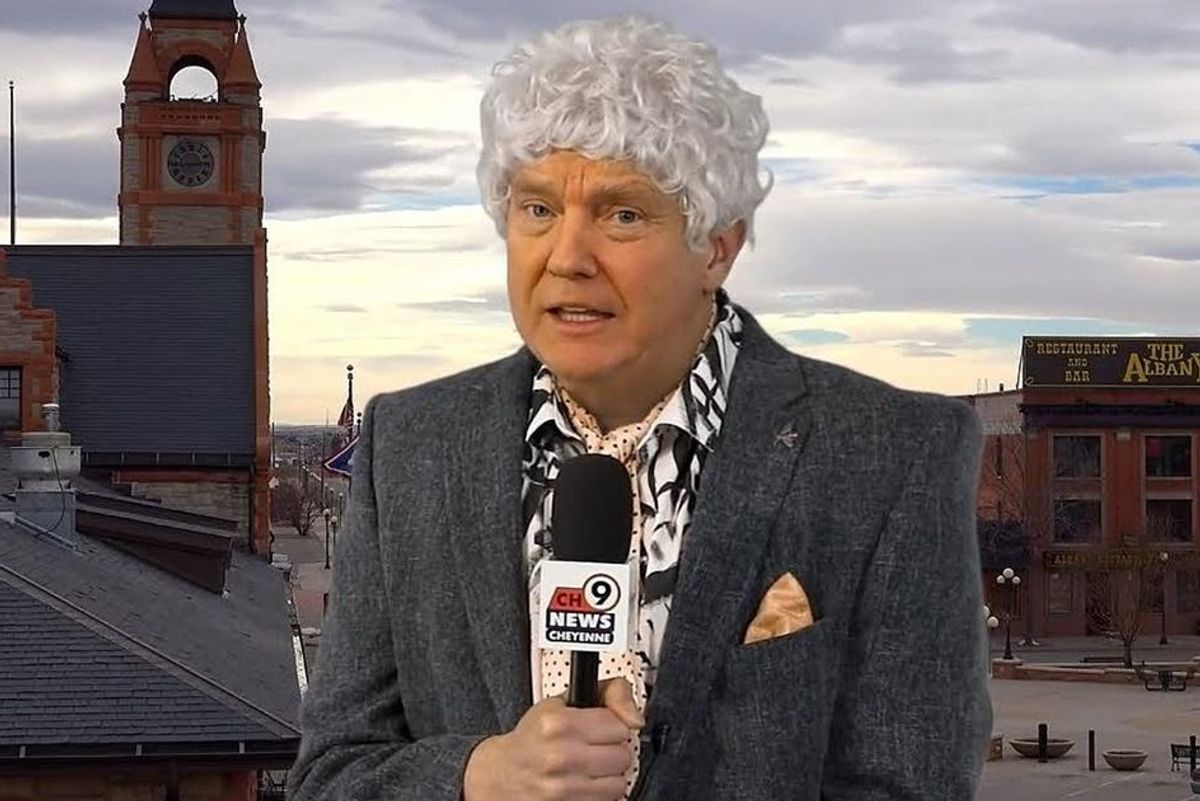 via Sassy Justice / YouTube
Today's world has been upended by an avalanche of fake news and conspiracy theories that threaten the very fabric of our society. Disinformation spread through social media is causing people to doubt the validity of the U.S. election, feel hesitant about taking the COVID-19 vaccine, and fall victim to ridiculous Q Anon theories.

A new type of technology is emerging that's going to make it even more difficult for unsavvy people to tell fact from fiction: deepfakes.
Deepfakes use a form of artificial intelligence called deep learning to create events that have never happened and put words in people's mouths.
---
This video of Bill Hader turning into Tom Cruise during an impersonation is an incredibly eerie, but effective use of deep fake.
I watched this video last night and it's still freaking me out. A deep fake where Bill Hader *turns into* Tom Cruis… https://t.co/OKwe9LKhcY

— Gavin Sheridan (@Gavin Sheridan) 1565600690.0
But where there's fear there's often humor, as the creators of South Park, Trey Parker and Matt Stone, know all too well. The pair have teamed up with actor Peter Serafinowicz to create a web series called "Sassy Justice" that illustrates the power that deepfakes have to make us laugh.

Serafinowicz is best known as the voice of Darth Maul in "Star Wars: Episode I – The Phantom Menace "(1999), Pete in "Shaun of the Dead" (2004), and Garthan Saal in "Guardians of the Galaxy" (2014).
The actor has found viral fame over the last few years doing the Sassy Trump parody videos.
It is so much easier to listen to Sassy Trump by @serafinowicz than to listen to a Trump speech in Trump's own voic… https://t.co/abQr5wMqWr

— ☇RiotWomenn☇ (@☇RiotWomenn☇) 1529813676.0
The Sassy Trump videos reminded a lot of the late, great character actor and comedian Paul Lynde who was a star on "Bewitched" and stole the show on "Hollywood Squares."
Paul Lynde & Hollywood Squares: BEST-1-LINERS Part 1www.youtube.com
The series debuted as a fourteen-minute episode following the exploits of Fred Sassy of Cheyenne, Wyoming a reporter who investigates the news, including the dangers posed by deepfake technology. Sassy is a deepfake version of Donald Trump.

The series is based on Serafinowicz's Sassy Trump impersonation and also features the voices of Parker and Stone.
Here's the first episode where Sassy speaks with Michael Cane (perfectly voiced by Serafinowicz), Al Gore, and Mark Zuckerberg.
Sassy Justice with Fred Sassy (Full Episode) | From Trey Parker, Matt Stone, and Peter Serafinowiczwww.youtube.com
On December 11, the team was back with a new video featuring Sassy giving an "Official White House Address," that mocks Trump's inability to concede his loss to Joe Biden.
Cheyenne 9's Coverage of the Official White House Address | Sassy Justicewww.youtube.com
The series was created by the newly-formed Deep Voodoo studio which was working on a film project that was interrupted by COVID-19. So instead the team focused its efforts on a new project," Sassy Justice." Its creators are unsure of the future of "Sassy Justice" but it may become an ongoing series or film.

One can only imagine what horrible things that deepfake technology will be able to do when it winds up in the wrongs hands. The good news is that Parker, Stone, and Serafinowicz have shown that when it's in the right hands, it can be pretty damn funny.