Pop Culture
Jamie Foxx's spot-on Donald Trump impression reminds us how wicked talented the guy is
Seriously, what CAN'T he do?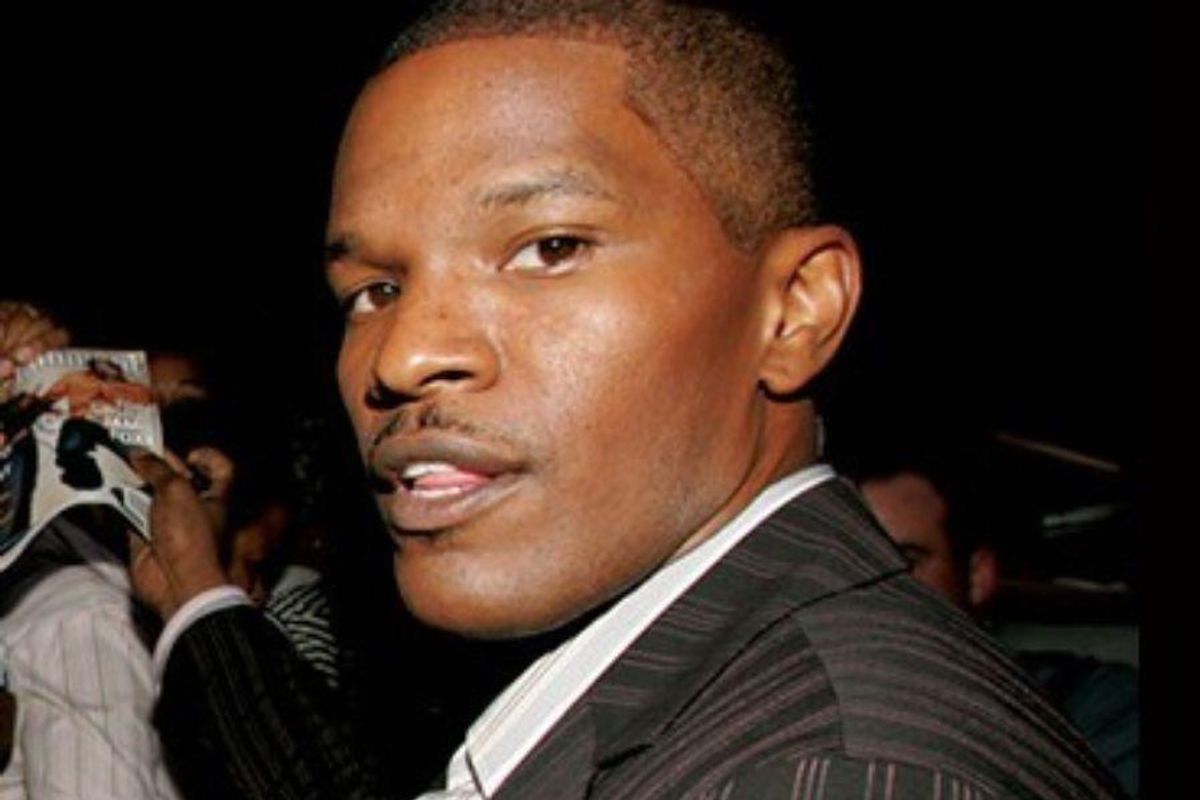 Jamie Foxx may have made a name for himself as a comedian first, but time and time again he shows us that his talents truly know no bounds.
Before he started doing open mic night at comedy clubs, Foxx was an aspiring musician. He was classically trained as a pianist, and attended the prestigious Juilliard music school. He has a gorgeous singing voice and his musical impressions are impressive.
Despite being known first for his humor, Foxx also has serious acting chops, winning an Academy Award for Best Acto r in 2005 for his performance as Ray Charles in "Ray."
He can dance , too. Oh, and according to the Bleacher Report , he was also a football star in high school with ambitions to play professionally so … yeah. The guy can do anything.
---
A video of Foxx doing an impression of Donald Trump is making the rounds because—perhaps unsurprisingly—it's incredible.
(Language warning: There are some f-bombs toward the end of the clip.)
Check it out:
\u201cJamie Foxx can really impersonate anyone. \ud83d\ude2d\ud83d\ude02\u201d

— Complex (@Complex) 1661457335
​If this is the first time you've seen Jamie Foxx do an impression, you're in for a treat. Jimmy Fallon has showcased Foxx's uncanny abilities in his "Wheel of Musical Impressions" segment. Watch Foxx impersonate John Legend, Doc Rivers and Jennifer Hudson.
Yes, Jennifer Hudson.
And if being able to play sports, sing, act, dance, play piano and do impressions isn't enough, the guy is also a genuine, bona fide hero. In 2016, a man crashed his car near Foxx's home, and Foxx helped pry the man from his burning car with his own two hands.
People are pointing out that Foxx doesn't get enough credit for how much he can do.
"Jamie Foxx doesn't get enough credit for casually being the most naturally talented person on earth," wrote one person on Twitter.
"Of course Jamie Foxx has the best Trump impression I've ever seen. The man is too talented for one person," wrote another.
He truly is one of the great renaissance men of our time. And the fact that he slept on this Trump impression for the entirety of his campaign and presidency is just next-level legendary. Now the only question is, what he will surprise us with next.