popular
There is literally no such thing as 'sex with underage women.'
The language we use matters.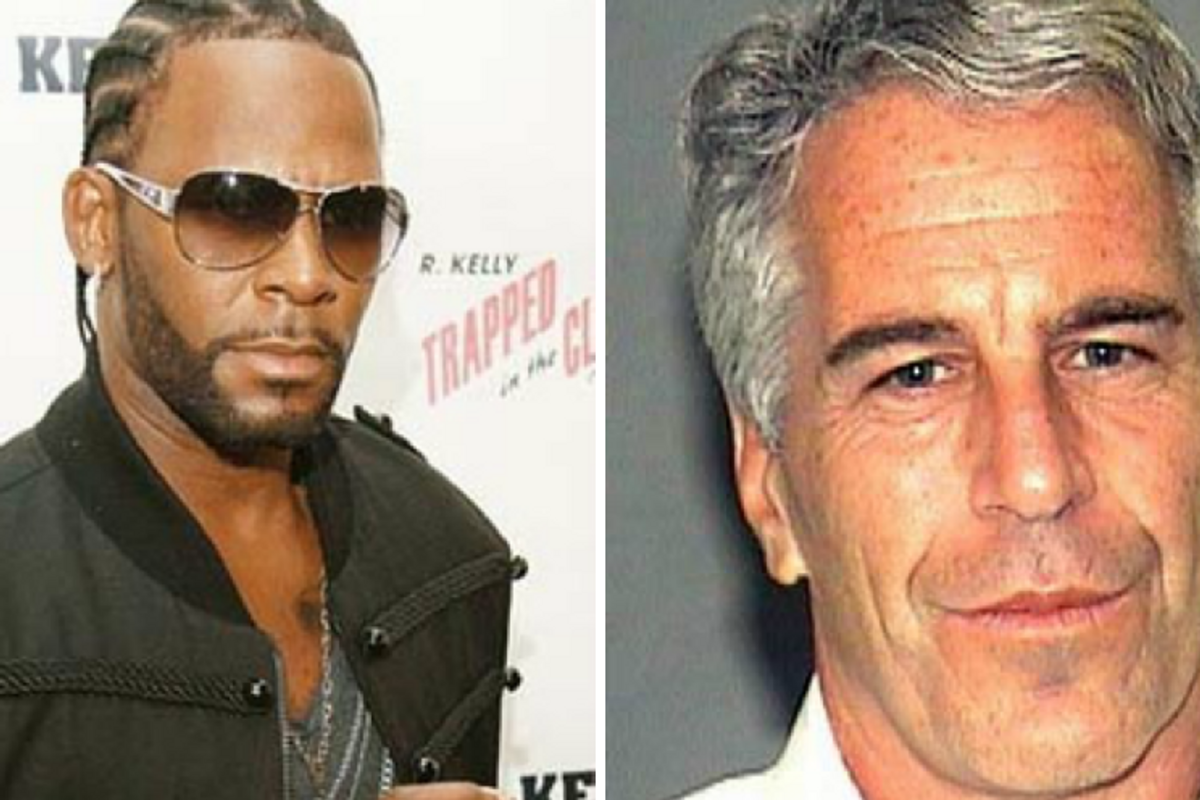 Words matter. And they especially matter when we are talking about the safety and well-being of children.
While the #MeToo movement has shed light on sexual assault allegations that have long been swept under the rug, it has also brought to the forefront the language we use when discussing such cases. As a writer, I appreciate the importance of using varied wording, but it's vital we try to remain as accurate as possible in how we describe things.
There can be gray area in some topics, but some phrases being published by the media regarding sexual predation are not gray and need to be nixed completely—not only because they dilute the severity of the crime, but because they are simply inaccurate by definition.
One such phrase is "non-consensual sex with a minor." First of all, non-consensual sex is "rape" no matter who is involved. Second of all, most minors legally cannot consent to sex (the age of consent in the U.S. ranges by state from 16 to 18), so sex with a minor is almost always non-consensual by definition. Call it what it is—child rape or statutory rape, depending on circumstances—not "non-consensual sex."
---
Another phrase that needs to go is "sex with underage women." Again, if someone is underage, sex is rape by law. But more importantly, the word "woman" literally means "an adult female." There's no such thing as an underage adult. "Underage" means "not adult," therefore "underage women" do not exist.
Teenagers under 18 are legally children, not "underage adults." Call them minors. Call them teens (though that gets fuzzy, as a teen could be 18 or 19). Call them children. But don't make them out to be young adults.
The phrase "had sex with underage women" is particularly harmful in that the wording downplays the reality of a grown man raping a 14-year-old. When we say that men like Jeffrey Epstein and R. Kelly are accused of "sex with underage women" or even "raping underage women," we paint a picture that dilutes how heinous alleged sex acts with children really are. (It also doesn't help that President Trump described his old buddy Epstein as liking "beautiful women" who are "on the younger side.")
And then there's the sexism aspect. How often do you hear the phrase "underage men"? Honestly, I'm not sure if I've ever seen or heard those words used together.
We have to avoid language that implies the girls involved in these sexual assault allegations were maybe-kinda-sorta willing parties, and that an old man's sexual appetite for girls "on the younger side" is somewhere in the realm of normal. It's not. It's disgusting and wrong and the only parties to blame are the grown-ass men who were the legally responsible people in the room.
We need to avoid language that unnecessarily downplays that these people preyed on children. If the allegations are true, then these men — R. Kelly, Jeffrey Epstein, Donald Trump, and others who have been accused of raping teenage girls — are child rapists. Wealth, power, and prestige tend to shield people from the kind of swift judgment we'd lay down if a random adult male lured a 14-year-old into sex, but it shouldn't.
Language like "sex with underage women" only serves to protect pervy perpetrators and helps them get away with heinous crimes. It may be less comfortable to use the phrase "child rape," but legally speaking, it is more accurate.
Sex with a minor who can't consent is rape. "Underage women" don't exist. Teens younger than 18 are legally considered children. There's no gray area when it comes to the safety and well-being of children, and we need to stop using language that protects sexual predators and downplays their deeds.