Culture
Police officer buys car seats for single mom instead of giving her ticket during traffic stop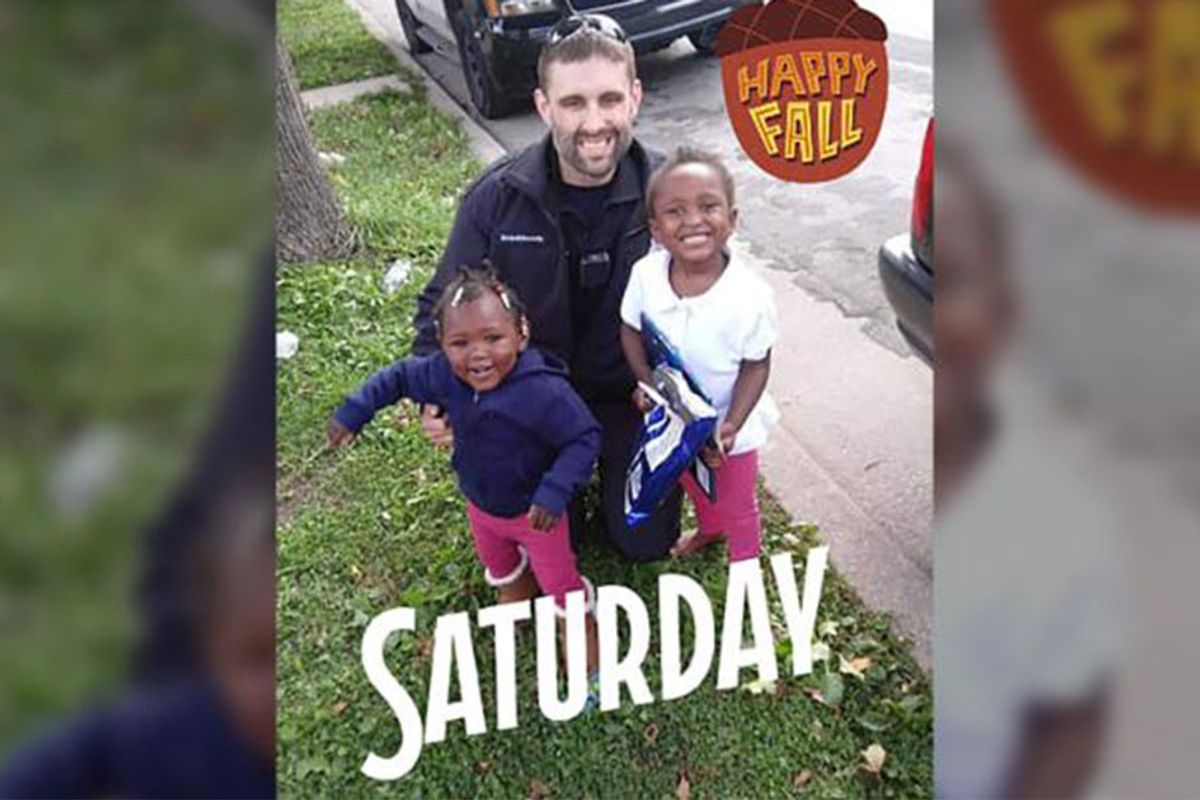 Facebook / Lashae Jackson
Andrella "Lashae" Jackson, a single mom of five, was pulled over by the Milwaukee Police earlier this month for having the wrong registration on her car. But when Officer Zimmerman approached the vehicle, he noticed two small kids in the backseat without car seats. Instead of giving her a ticket, he took it upon himself to help Jackson out during a difficult time.
"I see three kids in the backseat and two are very young. I didn't observe any child restraints or even seat belts and I asked why the kids aren't in car seats. She said she can't afford them at this time," Zimmerman told WTMJ-TV.
Jackson said with bills coming up and winter approaching, she would have to buy coats and boots for her children, so she didn't have the extra money to get new car seats.
"It was hard for me," Jackson told the news station.
---
After pulling Jackson over, Zimmerman went to Walmart and bought car seats along with some small items for the kids so she didn't "have to worry about at least part of the situation" she's in. He then installed the car seats for her to make sure her kids were strapped in safely.
"I'm a father myself, I have three kids. I thought of my kids jumping around. What if a car hit them and they flew and got seriously hurt, if not killed?" Zimmerman said.
Jackson "kept saying thank you and the kids kept saying thank you."
"Now, I'm able to finish getting coats," she said. "That saved me 70 something dollars on buying coats and hats and gloves. He's awesome. I really love him. I really appreciate everything he did for me."
The Milwaukee Police Department posted a shout-out to Zimmerman on it's Facebook page, thanking him for "going the extra mile going above and beyond [the] call of duty."
The post received hundreds of comments praising Zimmerman for his kind act.

"This is an amazing story. Thanks for being a great example of what our police force should look like in situations like this! Pretty damn dope!"
"This is what "To Serve & Protect" is! May God bless you, Officer, for serving & protecting these precious children!"
"Thank you Officer Zimmerman for taking the time and the money you could have saved for your children to give to someone in need for their children. Keep up the great humanitarian work."