Culture
Leader of Facebook advertising boycott says they still need to do a lot more to combat hateful speech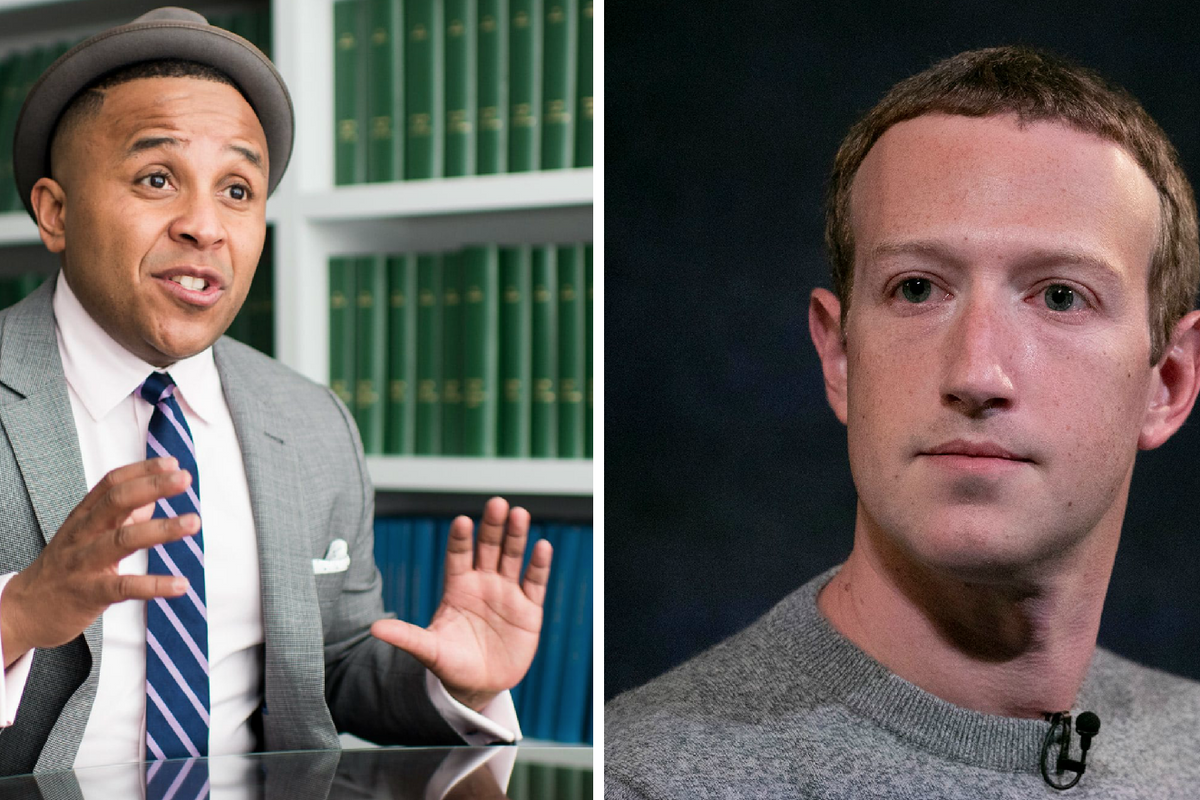 Lately it seems Facebook has had the PR goodwill of a Bill Cosby comeback tour - from their inability to remove extreme hate groups, to their seemingly tone deaf response regarding the enormous upheaval making its way through every fibre of the nation. The social media juggernaut often professes to be on the cutting edge of progressive change, however many are profoundly concerned over the companies lack of actual policy change in the face of growing criticism.
One of these concerned parties is Rashad Robinson. He is the executive director of Color of Change, the country's largest racial-justice organization, and one of the people who organized the high-profile advertising boycott that shook Facebook in July.
Sitting down with Kara Swisher and Scott Galloway for an episode of New York's "Pivot Podcast", Robinson outlined his feelings on the hypocrisy on display at Facebook, one of the most powerful media forces in the modern world.
---
Swisher mentions this in her opening, explaining "he was part of a meeting with Facebook executives about the July ad boycott of Facebook, to discuss the demands he and those companies have made to the social-media platform. Mark Zuckerberg and Sheryl Sandberg were on the call, and he was not impressed by Zuckerberg's performance."
Robinson detailed the experience with Zuckerberg and his team, "Before the meeting, we had shared the list of demands again, and the demands are not complicated. They'd been part of ongoing meetings and protests. Some of them have been highlighted in previous versions of the civil-rights audit that have come out over the past year and a half, two years. So we got there really with the goal of having them tell us what they thought and where they were heading, because they actually requested the meeting. And you know, I've been in a lot of meetings with Facebook. I'm going to meetings with a lot of corporations, and they get trained on how to run out the clock. They have these strategies on how to have a meeting where they get you to talk a lot and then they don't actually have to tell you anything new. And so I took the lead. I really sort of pushed him, like, "Hey, you've got the demands. We actually want to go through them."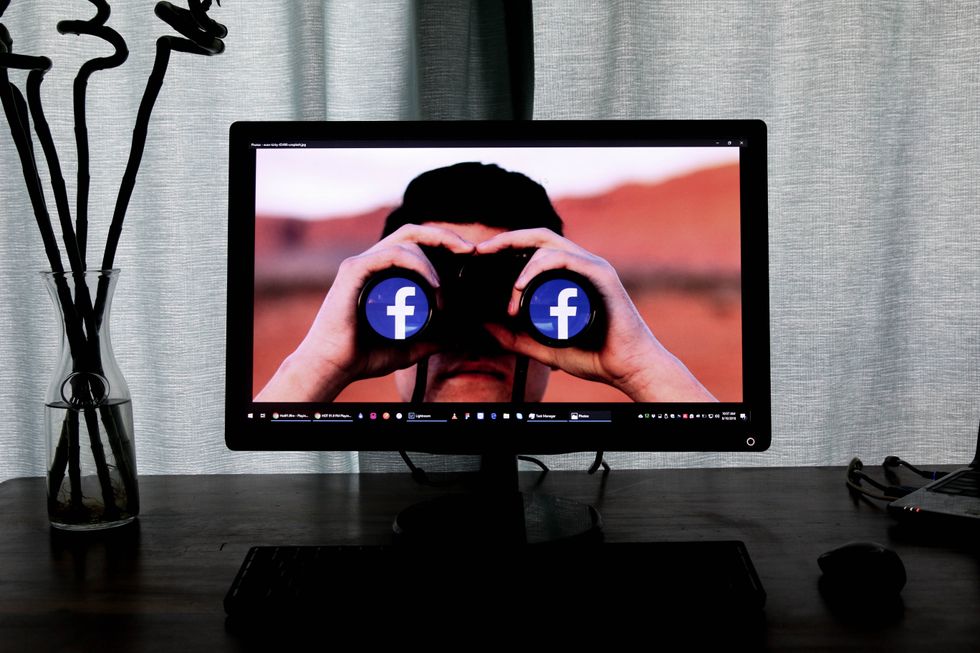 Photo by Glen Carrie on Photo by Glen Carrie on
As Facebook leadership began stalling for time during the meeting by outlining all the aspirational goals that Facebook had in mind, Robinson reached his limit. He relays how in the meeting, Facebook executives were repeatedly praising themselves saying how "They're so much better. They're working so much harder. They have done things that other folks won't do."
He goes on to explain the issue with what comes across as a constant barrage of empty platitudes, "This is the kind of constant line. At some point, someone in the meeting said, "So, I guess what you're saying is that you're doing everything right and that we're just crazy." They're like, "No, no, that's not what we're saying." I'm like, "Well, what are you saying?"
It's here where talks begin to break down and give way to a dark realization, Facebook doesn't know how to please everyone — nor can they.
Aside from Facebook's overall compromise play, Robinson has grave concerns over how they operate culturally, "The technology that's supposed to bring us into the future is in so many ways dragging us into the past. We had created a sense of social contracts around the ways that white nationalists could organize, right? They can't organize at the Starbucks in a public space and have a meeting. They couldn't do things out in public, but the incentive structures at Facebook have allowed people to not only organize, but … A 15-year-old that is searching for one thing runs into some white-nationalist content and then goes down a hole because they get served more and more of this content. Because the ways that the algorithms are set up, people are almost indoctrinated into these ideas that we've tried to put at the margins. Facebook has created a space that feels like home, that makes these things comfortable, that makes these things acceptable. And to that extent, they've been damaging."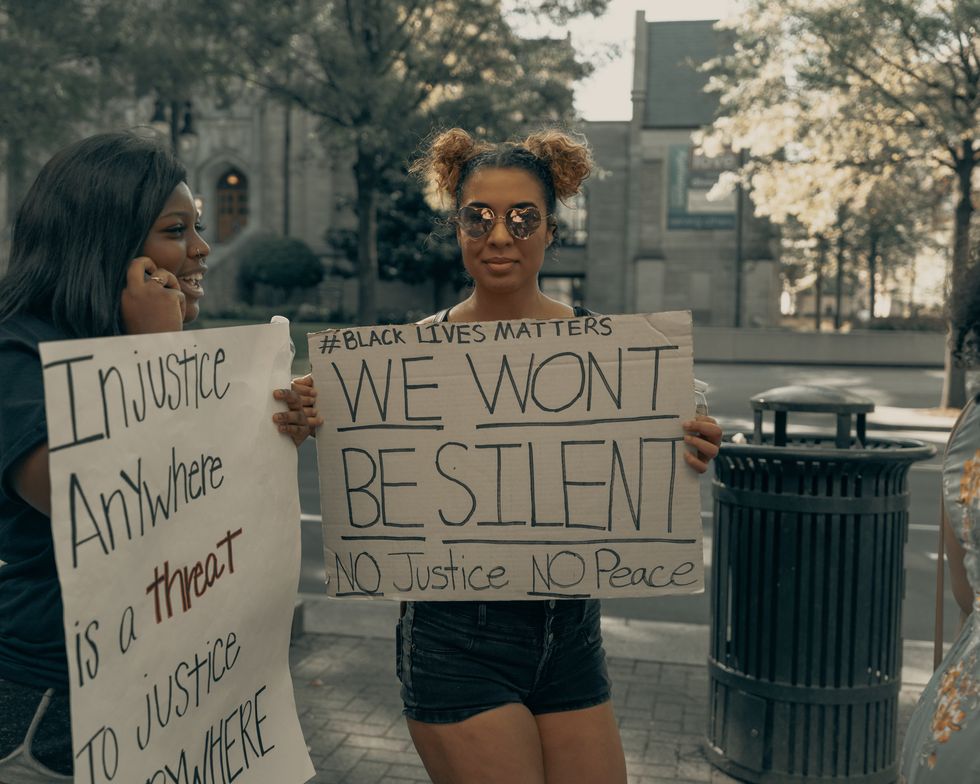 Photo by Clay Banks on
When speaking about his conversations with Black Lives Matter Co-Founder, Alicia Garza, Robinson is blunt, "Alicia gets regular death threats on Facebook. She has to go through the same decision tree that anyone else has to go through. She's had about 20 death threats over the last several months. And Facebook has declined to take action on every one of them through automation. They say something about how it doesn't violate terms. And she's never gotten a phone call from Facebook, no outreach, no engagement that one would expect. This is Alicia, who's on TV, who is well known — and Facebook actually uses her name. They use her work in the cases they make around this, and they don't even respond to the attacks that she's getting. It's because they don't care. The same way Mark can say that these Fortune 500 advertisers don't matter, he's on the other hand saying that Black activists' voices don't matter either."
Robinson finds the root of his issues with Facebook in their complicity, "…in order to keep profit and growth going, they actually have to stay friends with those in power."
When searching for a long term answer to how Facebook can be kept in check, Robinson offers, "I think financial pressure is important as well as hopefully changing the political levers in Washington. That to me is the long game, because even this type of effort feels like something that we just can't be constantly doing, going against the largest advertising platform the world has ever known. It just can't simply be about asking advertisers to walk away."
It seems that in their quest to please everyone on the platform, Facebook has ended up marginalizing activists, amplifying hate groups, and are in dire need of taking a stand for something. Many are struggling to see if they do, in fact, stand for anything.