Well Being
Juliette Lewis offers the perfect advice to a fan who 'feels alone'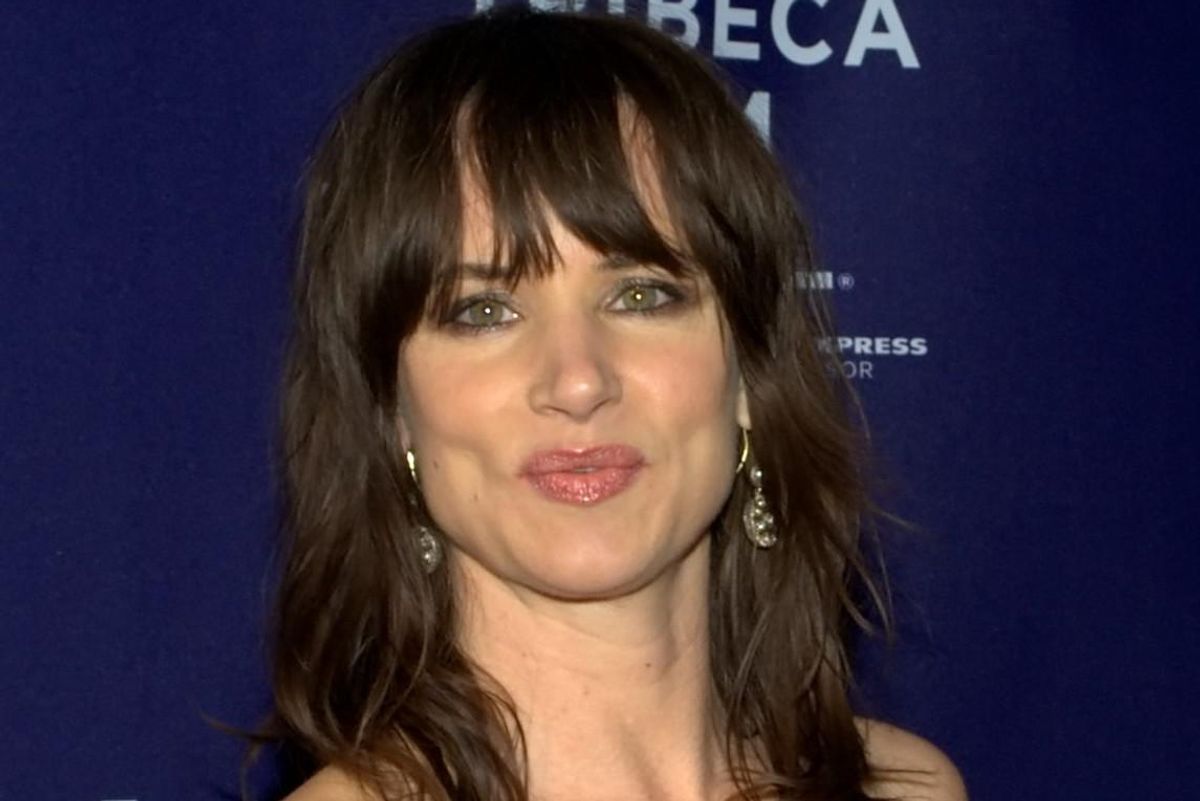 Not that she ever really left the spotlight, but the iconic Juliette Lewis has recently reached a new chapter in her stardom thanks to her role of Natalie in Showtime's obsession-worthy new series "Yellowjackets."
Her social media is filled to the brim with excited fan theories, juicy behind-the-scenes questions and enthusiastic character appreciation posts. There's no question about it; people love her performance as the tough, haunted, shotgun-savvy Nat.
But fun "Yellowjackets" trivia isn't the only thing Lewis talks about with her following. She recently posted an Instagram Q&A with the caption, "I know some things 'bout livin, love-ASK ME."
One fan wrote, " a lot of times I feel alone and like no one is there for me."
Lewis' advice for overcoming loneliness is something I think bears repeating.
---
"The only cure-all for this feeling- is being there for another," the actress replied.
Lovliness!! Was so much fun to answer peoples questions and possibly help them with a different perspective. Helped me too! 🙌❤️ https://t.co/3fZr7SEwyf

— Juliette Lewis (@JulietteLewis) January 31, 2022
In times of helplessness, being there for someone else might feel impossible. Counterintuitive even. But research has repeatedly shown that acts of altruism can help us live longer, lift us from depression and fulfill our very basic psychological need to belong. There's a reason why loneliness feels so awful, and why generosity is a gift that keeps on giving.
In other words, Juliette Lewis is onto something here.
Proud to showcase the power of all women in my @elleryland for @netaporter T shirt. Get yours here now https://t.co/Ymp8pAN9gx

All profits to @womenforwomen An incredible charity that supports survivors. For #internationalwomensday #incrediblewomen #gotherback @portermagazine pic.twitter.com/O9wySpPTwm

— Juliette Lewis (@JulietteLewis) March 7, 2019
Lewis really does walk the talk with this. It only took a few seconds of searching on Google to see that she regularly supports charities, including (but not limited to) Little Kids Rock, an organization dedicated to providing music education to disadvantaged schools.
But working with charity organizations isn't the only avenue. Lewis added that a generous act needn't be a grand gesture. Your act of kindness could be as simple as "show[ing] up for another in [a way] they'd like–a phone call, give food, give them kindness and show care/interest…chat with them…make them feel less alone…make them feel heard or happier."
There's an added benefit of making someone feel heard, too. According to a study published in 2017, by helping others manage difficult emotions, we enhance our own ability to self-regulate and therefore improve our own emotional well-being. Think of it as psychology's way of saying "what goes around comes around."
As Lewis advises, the person you help can be someone you know or a complete stranger. The only real caveat here is that it should be "a person you are not trying to get something from in return," to prioritize "connecting without expecting."
Odds are, those words of affirmation you long to hear … someone else longs to hear them as well. That longing you have to be surprised with a random bag of goodies … someone else feels the same way. Fulfilling another person's wish opens us up to our own power.
As Lewis writes, "once you know you can give love to another generously I assure you [that] you will open up this energy flow. And might even notice you are not 'needing' as much."
Shifting our perspective to focus on others while at a low point might at first seem like pouring from an empty cup, but maybe the opposite is actually true. Maybe by realizing how we can affect the lives of others, our cups are then filled with the discovery of how influential we really are.
Next time you're having trouble keeping your chin up, see how it feels to lift someone's spirit. This article from Mental Health offers some great ideas to start. But odds are your heart already knows what to do.
Thanks Juliette Lewis for the sage wisdom.
… and seriously, what happened to Nat?!