Culture
Video of a homeless woman singing opera in the LA subway captivates thousands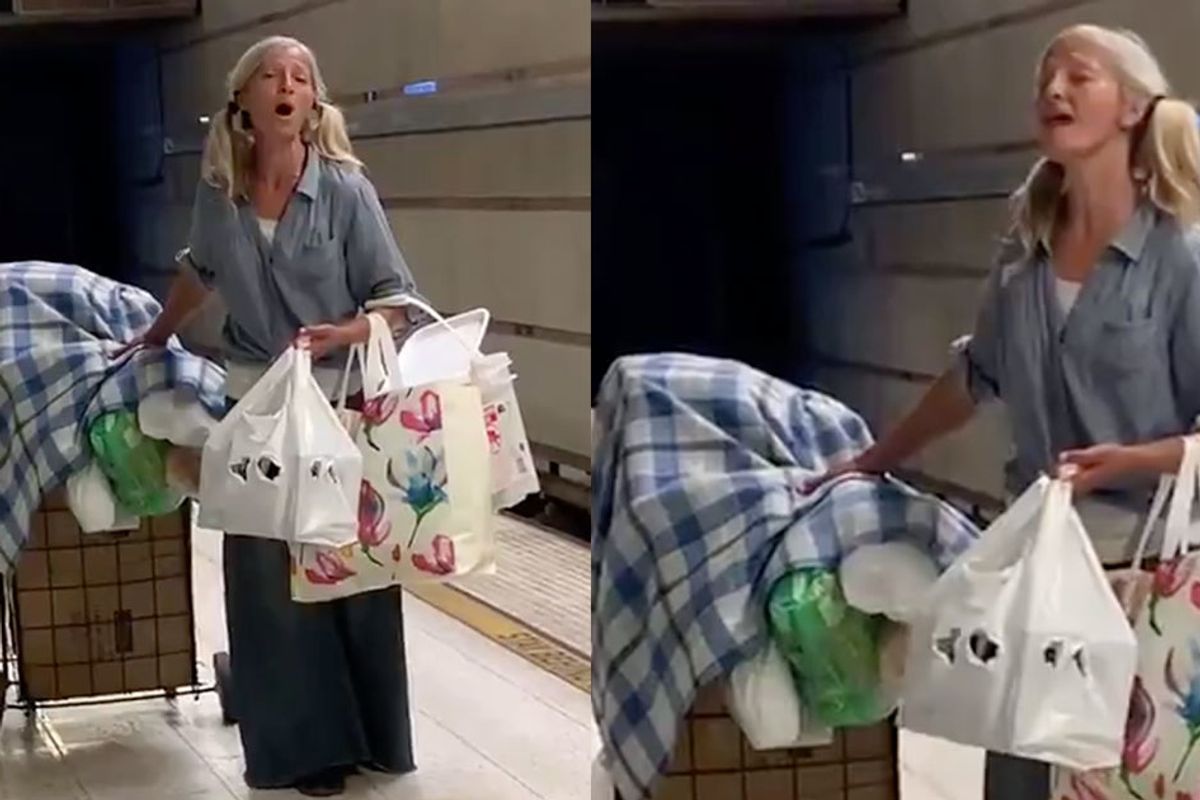 LAPD
A homeless woman in Los Angeles has found overnight fame after a police officer shared video of her singing opera in the subway station.
Struck by her incredible voice, the officer recorded the talented 52-year-old at the Wilshire and Normandie Purple Line station, according to Good News Network, and uploaded it to Twitter where it quickly became a viral sensation.
"4 million people call LA home. 4 million stories. 4 million voices...sometimes you just have to stop and listen to one, to hear something beautiful," the LAPD wrote.
4 million people call LA home. 4 million stories. 4 million voices...sometimes you just have to stop and listen to… https://t.co/U0A3yXe5Zs

— LAPD HQ (@LAPD HQ) 1569554536.0
The woman, who has since been identified as Emily Zamourka, can be heard belting out a beautiful rendition of Puccini Aria on the platform. Surprisingly, she's had no formal vocal training, but is a classically trained pianist and violinist, ABC 7 reports.

---
"You know why I do it in the subway is because it sounds so great," she told reporters.
Zamourka used to play her violin around the city to make money until someone stole the $10,000 instrument three years ago. After a serious health challenge and the financial setback, she ended up on the street.
"That's when I became homeless when I could not actually pay any of my bills and could not pay any more of my rent…I am sleeping on carboard right now in a parking lot," she said.
She was surprised to find out the video of her had become so popular and told reporters she just wants to return to playing her music so she can get back on her feet.
"I will be so grateful to anyone who is trying to help me get off the streets and to have my own place and my instrument," Zamourka said.
Many locals commented on the video, sharing their own stories of interactions with Zamourka.
"I've seen her for years on the Metro. I heard her once singing 'Ave Maria' and thought it was a radio at first. Everyone has a story...this woman does too. I don't know why she's been homeless all these years, but she's a human being...that's all that matters," one person wrote.
"She's from Glendale. She loves animals and sings Like a Bird. She is multi-talented and very friendly and kind. Her name is Emily," another person wrote.
Others, however, took the video as a chance to call out the homelessness crisis in Southern California.
Currently, there are more than 58,900 Angeleños experiencing homelessness, according to CNN. The situation is so bad, some officials are calling for it to be declared a state of emergency.