Empowered Women
This woman found out shelters in LA don't accept women with teen boys. So she made sure hers did.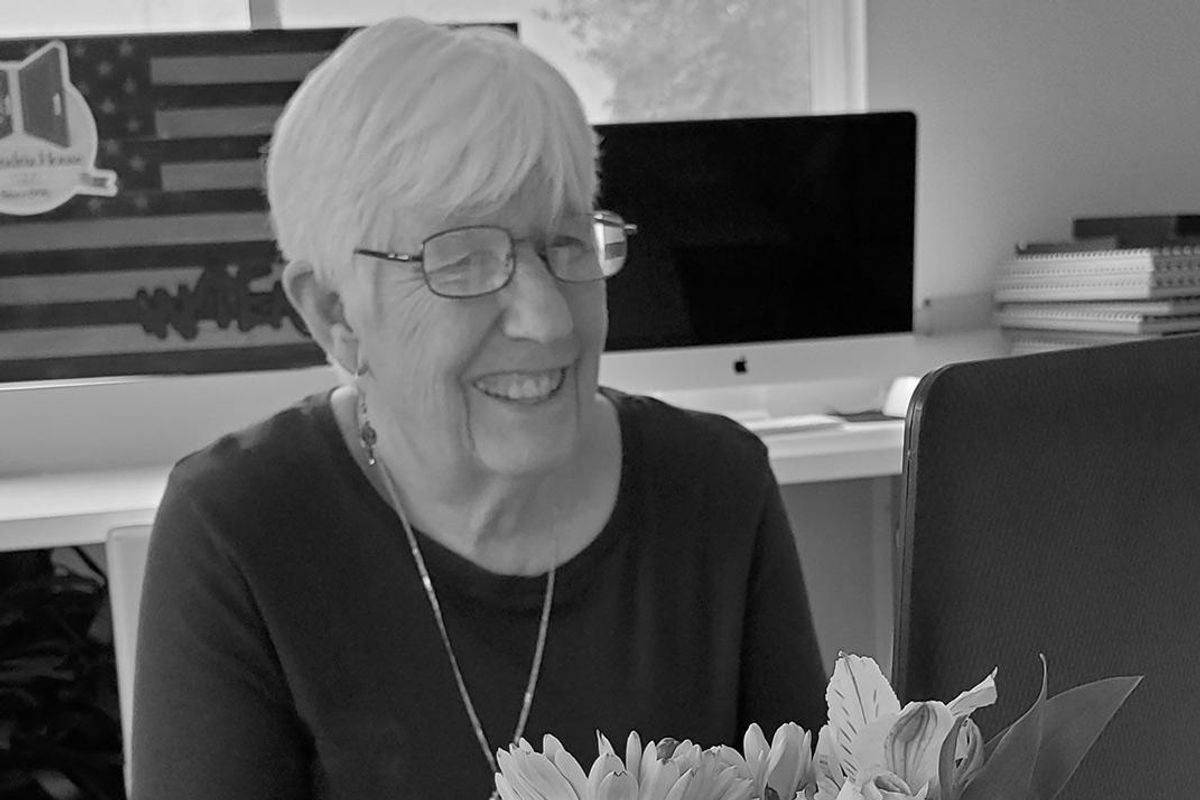 Courtesy of Judy Vaughan
True
Judy Vaughan has spent most of her life helping other women, first as the director of House of Ruth, a safe haven for homeless families in East Los Angeles, and later as the Project Coordinator for Women for Guatemala, a solidarity organization committed to raising awareness about human rights abuses.
But in 1996, she decided to take things a step further. A house became available in the mid-Wilshire area of Los Angeles and she was offered the opportunity to use it to help other women and children. So, in partnership with a group of 13 people who she knew from her years of activism, she decided to make it a transitional residence program for homeless women and their children. They called the program Alexandria House.
"I had learned from House of Ruth that families who are homeless are often isolated from the surrounding community," Judy says. "So we decided that as part of our mission, we would also be a neighborhood center and offer a number of resources and programs, including an after-school program and ESL classes."
She also decided that, unlike many other shelters in Los Angeles, she would accept mothers with their teenage boys.
"There are very few in Los Angeles [that do] due to what are considered liability issues," Judy explains. "Given the fact that there are (conservatively) 56,000 homeless people and only about 11,000 shelter beds on any one night, agencies can be selective on who they take."
Their Board of Directors had already determined that they should take families that would have difficulties finding a place. Some of these challenges include families with more than two children, immigrant families without legal documents, moms who are pregnant with other small children, families with a member who has a disability [and] families with service dogs.
"Being separated from your son or sons, especially in the early teen years, just adds to the stress that moms who are unhoused are already experiencing," Judy says.
"We were determined to offer women with teenage boys another choice."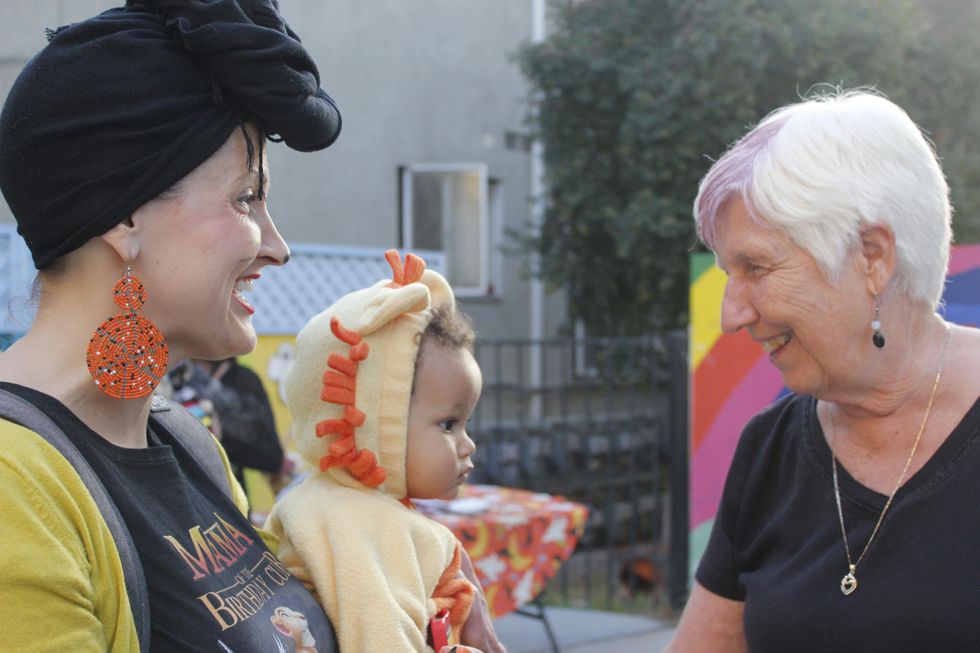 Courtesy of Judy Vaughan
Alexandria House also doesn't kick boys out when they turn 18. For example, Judy says they currently have a mom with two daughters (21 and 2) and a son who just turned 18. The family had struggled to find a shelter that would take them all together, and once they found Alexandria House, they worried the boy would be kicked out on his 18th birthday. But, says Judy, "we were not going to ask him to leave because of his age."

Homelessness is a big issue in Los Angeles. "[It] is considered the homeless capital of the United States," Judy says. "The numbers have not changed significantly since 1984 when I was working at the House of Ruth." The COVID-19 pandemic has only compounded the problem. According to Los Angeles Homeless Services Authority (LAHSA), over 66,000 people in the greater Los Angeles area were experiencing homelessness in 2020, representing a rise of 12.7% compared with the year before.
Each woman who comes to Alexandria House has her own unique story, but some common reasons for ending up homeless include fleeing from a domestic violence or human trafficking situation, aging out of foster care and having no place to go, being priced out of an apartment, losing a job, or experiencing a family emergency with no 'cushion' to pay the rent.
"Homelessness is not a definition; it is a situation that a person finds themselves in, and in fact, it can happen to almost anyone. There are many practices and policies that make it almost impossible to break out of poverty and move out of homelessness."
And that's why Alexandria House exists: to help them move out of it. How long that takes depends on the woman, but according to Judy, families stay an average of 10 months. During that time, the women meet with support staff to identify needs and goals and put a plan of action in place.
A number of services are provided, including free childcare, programs and mentoring for school-age children, free mental health counseling, financial literacy classes and a savings program. They have also started Step Up Sisterhood LA, an entrepreneurial program to support women's dreams of starting their own businesses. "We serve as a support system for as long as a family would like," Judy says, even after they have moved on.
And so far, the program is a resounding success.
92 percent of the 200 families who stayed at Alexandria House have found financial stability and permanent housing — not becoming homeless again.
Since founding Alexandria House 25 years ago, Judy has never lost sight of her mission to join with others and create a vision of a more just society and community. That is why she is one of Tory Burch's Empowered Women this year — and the donation she receives as a nominee will go to Alexandria House and will help grow the new Start-up Sisterhood LA program.
"Alexandria House is such an important part of my life," says Judy. "It has been amazing to watch the children grow up and the moms recreate their lives for themselves and for their families. I have witnessed resiliency, courage, and heroic acts of generosity."