Empowered Women
This woman almost dropped out of school due to poverty. Now she's helping others stay in school.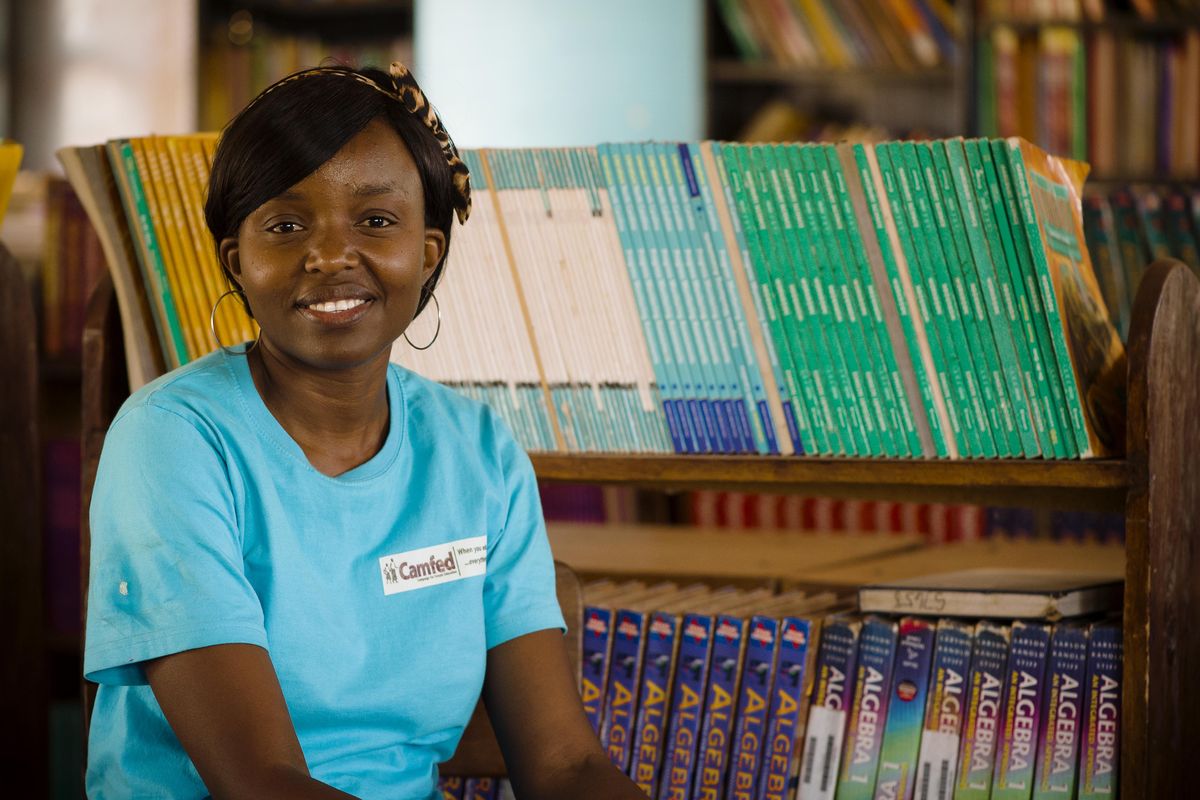 Courtesy of CAMFED/Eliza Powell
True
Alice Saisha was raised in the Luapula Province of Zambia with 10 brothers and sisters. She always had big dreams for when she grew up. However, she almost didn't achieve them. "I nearly had to drop out of school because of poverty," she says. She also almost became a child bride to a much older man.
"If CAMFED did not step in, my story would have been different."
CAMFED is a pan-African movement revolutionizing and supporting girls' education — which is exactly what it did for Saisha. Not only did she finish school with their support, she also got her undergraduate degree in Sociology and her Master's degree in Development Studies. She's currently looking to get her Ph.D.
And she didn't stop there. "All of the knowledge I obtained was applied right in the community where I grew up," she explains. Saisha is a trainer and facilitator in leadership and enterprise, financial education and psychosocial counseling — and an activist, philanthropist and advocate of women's rights.
"We speak out for the voiceless, create leaders along the way, and amplify the importance of children's welfare in school and at home."
Today, Saisha is a CAMFED ambassador, using her education to benefit her community and make sure that other girls, just like her, find a way out of poverty through education. Her work creates a bridge between the young women, children, youths and all the existing opportunities, information, and aid they can access. She provides mentorship and financial aid to those in need. "I come up with innovative ways to reach out to other young women or girls through media, calls, and one-on-one or group meetings," she explains. "To share knowledge, use my experience and give room to lend a listening ear whenever need be."
"I am very passionate about seeing women progress in all areas of life."
Without a doubt, she says her life story helps drive her work, not only because it is the motivation behind what she does, but also because it helps her relate to the girls she supports. Saisha is currently supporting 11 orphans and vulnerable children by directly funding their education. She is also fostering two of the children. "[They] come from similar backgrounds," she says. "They were at the verge of dropping out due to early marriage." She met them during her volunteer work in district communities and noticed a reflection of her own experiences. "I instantly connected with them and I believed they had brighter futures."
"Seeing them transform is priceless, and hearing them dream big is so touching. Their achievements speak to it all."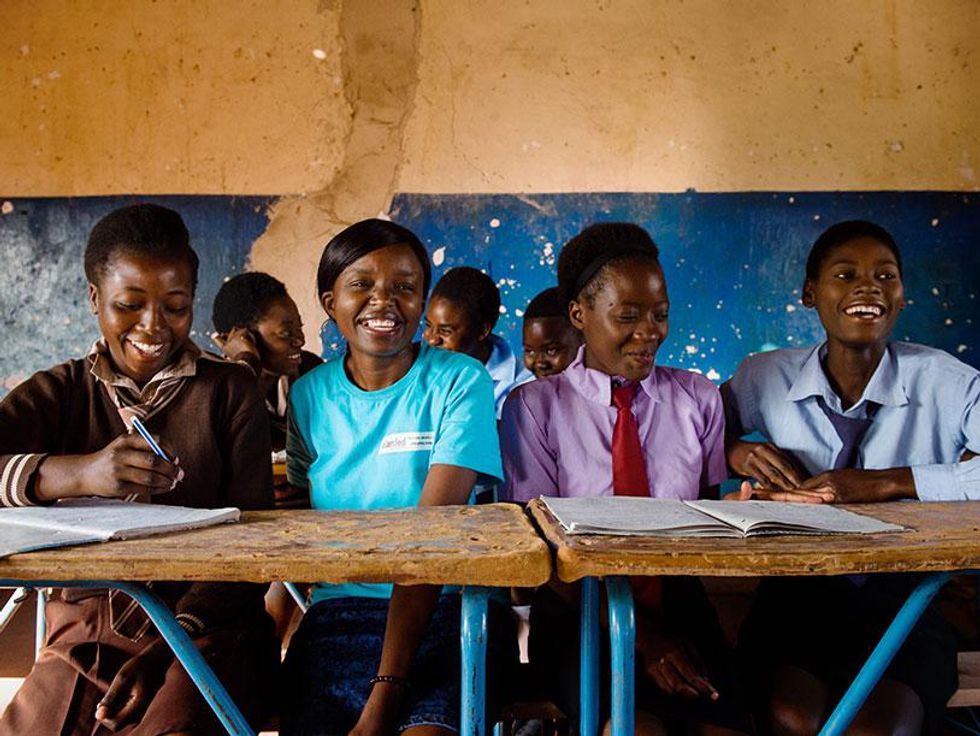 Courtesy of CAMFED/Eliza Powell
Saisha is one of Tory Burch's Empowered Women this year. The donation she receives as a nominee is being awarded to CAMFED — the very organization that helped get her where she is today.

"I want girls to be heard. It does not matter where they are in the world, what race they were born into or the type of background they came from," Saisha says. "Girls should be supported to escape unsafe environments. They need to always have a safe space which allows them to grow, and to nurture the great visions they possess."
To learn more about Tory Burch and Upworthy's Empowered Women program visit https://www.toryburch.com/empoweredwomen/. Nominate an inspiring woman in your community today.