Education
Second-grade teacher shares unique homework policy and it has parents sighing with relief
Homework shouldn't be an additional stress.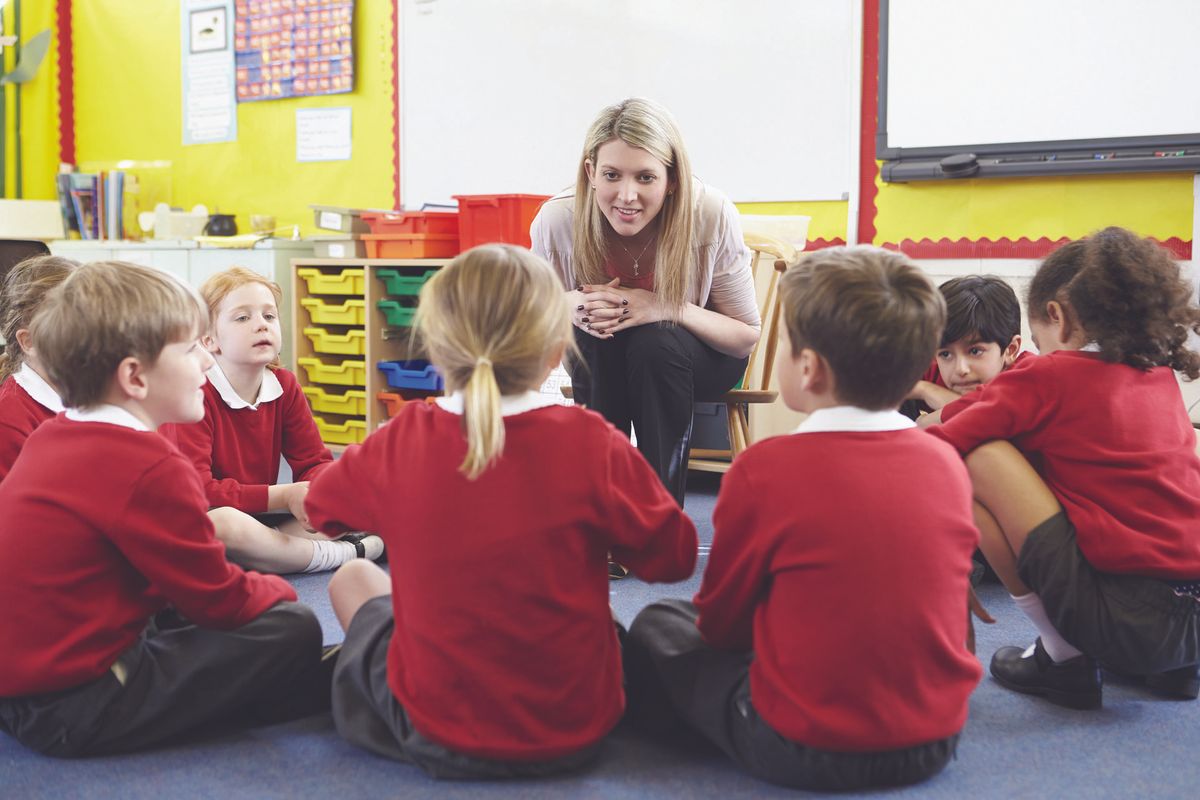 True
Horizon Organic
Back-to-school time has many parents rejoicing.

No more paying for expensive summer camp, yippee!
The one thing we don't love about this glorious time of year, though? Yup, you guessed it: homework.
---
And that's a bummer, because a lot of students these days are getting more and more homework — far more than the recommended amount, which is about 10 minutes per grade level.
That's led parents all over the country and world to write about how unpleasant it is to see their little ones stressing out over piles and piles of math problems, pulling late nights, and missing out on time that could be spent reading, playing outside, or hanging with the family.
Plus, we parents sometimes have to help answer questions about subjects we haven't studied in decades, which hurts our brains.
But one second-grade teacher from Texas wants to try something new with homework: not giving any.
Brandy Young kicked off the new school year with a note for her kids to pass on to their parents. When it made its way to social media, it quickly went viral:
The note reads:
"Dear Parents,After much research this summer, I am trying something new. Homework will only consist of work that your student did not finish during the school day. There will be no formally assigned homework this year. Research has been unable to prove that homework improves student performance. Rather, I ask that you spend your evenings doing things that are proven to correlate with student success. Eat dinner as a family, read together, play outside, and get your child to bed early.Thanks, Mrs. Brandy Young"
Her note struck a powerful chord with parents everywhere.
So far, it's been shared nearly 70,000 times by moms and dads who are tired of playing "homework police" or just want a little more quality time with their kids at night.
Brandy Young is right: The research on the effectiveness of homework is a mixed bag, especially for kids as young as second grade.
That's not to say developing good study habits isn't important, especially as students graduate to much more difficult subjects like advanced math. Because it is!
But imagination, social skills, family bonding, and even just getting enough sleep are also important. It's nice to see a teacher who recognizes that a lot of different things go in to making a well-rounded kid.
Students "work hard all day. When they go home they have other things they need to learn there," Young told CBS News. "I'm trying to develop their whole person."
Educating our kids is a seriously important job, and there are a lot of different ways to get that job done right.
But it's not hard to see why people are getting excited about Young's approach: More reading and playtime for our kids and fewer brain-busting long division problems for us to help with.
That's a win-win.
This article originally appeared on 08.23.16