Health
Zen master Shōhaku Okumura explains why meditation is 'good for nothing'
An entirely different way of thinking about meditation.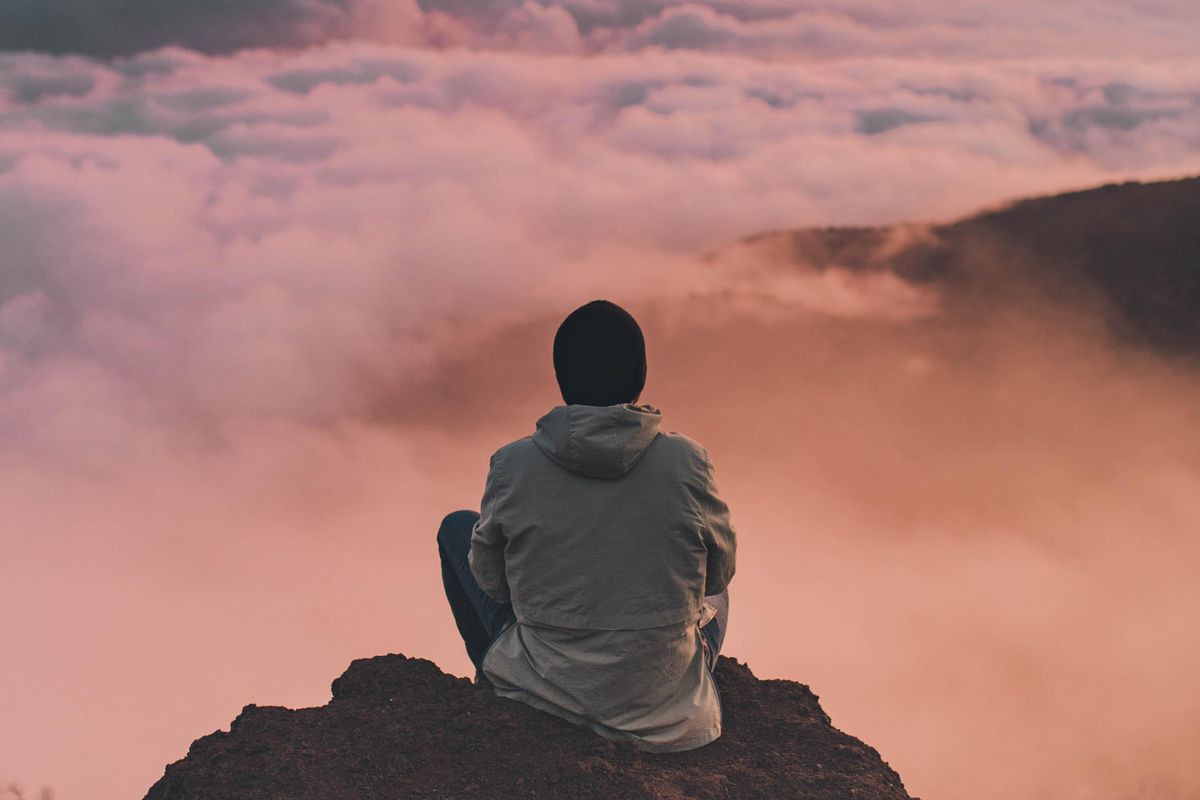 Most of us are at least somewhat aware of the vast benefits of meditation. It's now fairly common knowledge that meditation can reduce stress and anxiety, improve focus and sleep quality, and even increase imagination. And with dozens of guided meditations accessible online, it's easier than ever to incorporate the practice into our daily routine.
With such potential for creating positive transformation in our lives, we might find ourselves placing lofty goals on what exactly our meditation should provide: whether that's some sort of enlightenment or to simply come out of it feeling better. This belief that meditation should give us something profound could even feel intimidating, keeping someone from trying at all.
Take it from a Buddhist monk himself—perhaps the very best thing that meditation is good for is … nothing.
In a video provided by Intellectual Wave, Zen master Shōhaku Okumura discusses the concept of Zazen, which refers to a sitting meditation in Buddhist tradition. To practice Zazen is to sit without paying any attention or expectation to gain anything. That's it. No more, no less. No visualizing, no listening to the wind, nada.
Okumura's teachers called this type of meditation "good for nothing."
---
Zazen is often easier said than done. Okumura concedes that when everybody practices meditation, including himself, there is at least some expectation, whether that's to solve a problem or answer a question. Even something as pure as seeking enlightenment still contains "desire," Okumura explains.
Buddhists even have a word for this sort of philosophical paradox called koan, which Okumura describes in the video as "conflict." But he argues that once a person can sit without seeking, they can experience "total function," where they can experience themselves as an integrated part of the universe, rather than a separate observer of it.
In our modern-day, results-oriented world, the concept of simply doing nothing might seem unproductive. Unattainable, even. But as counterintuitive as it sounds, making things meaningless might make our lives more meaningful. Okumura shared his own experience, saying, "One day I found myself sitting alone…not as a priest…in a kind of social occupation. I sat by myself and I found deep peace…I became free of my desire to be a good Buddhist. For the first time I found the real meaning of Zazen."
I think it's safe to say that humans will never evolve past the need for serenity. The world could definitely use a little more peace these days. Good ol' good for nothing Zazen sounds like a lovely way to get there.
You can watch the full video below: