Science & Technology
College student puts items under a microscope on TikTok, and it's hard to look away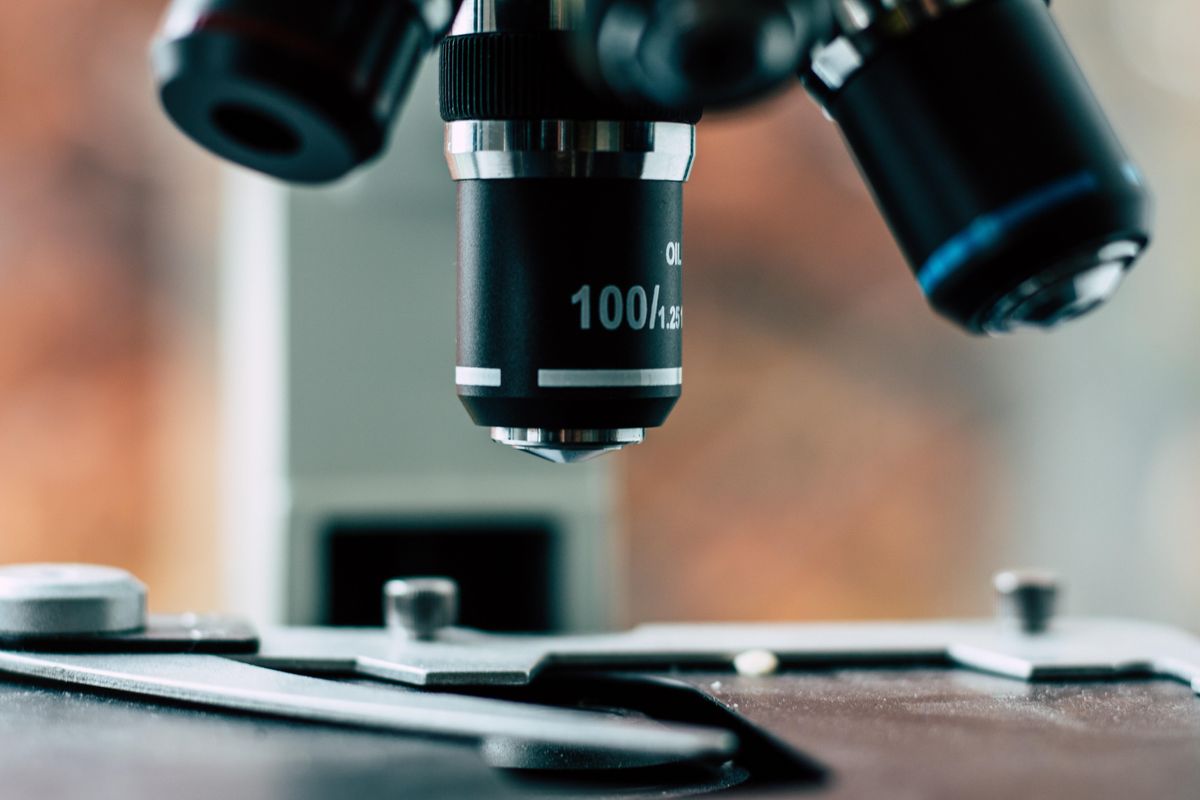 Ever wondered what an espresso looked like under a microscope? How about a pumpkin? Octopus sucker?
Thanks to pharm tech college student and TikTok star of science Justice Dodson, all of your micro-curiosities can be satisfied. And wow, it is crazy to look at our big, big world through this teeny tiny lens.
Dodson's channel, where he takes requests for items to go under a microscope, is a unique blend of fascinating, educational and grossly pleasing. With more than a million followers, this kid gets a
ton
of requests. But here are some of the nanoscopic gems I found particularly interesting:
---
Corona virus
It's probably no surprise that many, many, many people ask to see the coronavirus up close and personal. Although Dodson does a bit of a bait-and-switch here.
He starts the video by letting us know, "I have Corona, so I can finally show you what it looks like under a microscope"
… and then proceeds to pull out a Corona beer bottle.
This was still a teachable moment, because we learned that the virus is way too small and would need a much more powerful device to be visible. Something called an electron microscope. Sounds like something from a Marvel movie.
As one person commented, "I was excited, disappointed, and informed all in the span of 30 seconds," and that accurately sums it all up.
Octopus sucker
First off, an octopus is already fun to look at. But Dodson took a piece of an octopus arm (I'm guessing from a market?) and under the microscope it looks even more like an alien creature.
Bonus points for creativity, as he used the "Davy Jones Theme" from "Pirates of the Caribbean" for his audio. I giggled at that.
It's also great to see that Dodson is inspiring other scientists-in-training, as many share their appreciation, knowledge and enthusiasm in the comments.
One person wrote, "hoping to be a medical lab scientist one day, love your videos."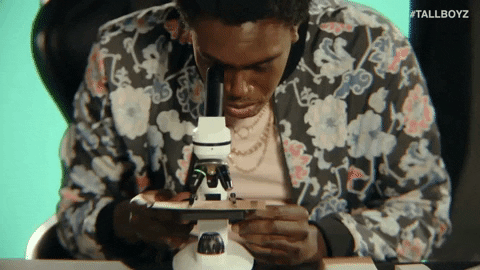 Giphy
We all have a science nerd inside, an inner curiosity that wants to know how things work, both big and small.
That's what makes TikTok truly amazing for its bite-sized glimpses into subjects we might not otherwise be aware of.
Trust me, I did not wake up thinking I'd go down a rabbit hole like this one, but I'm so glad I did. Thanks Justice Dodson for sharing your passion and for helping us see the world in a whole new way.