Pop Culture
Video shows how Gummy Bears are made in reverse
You'll never look at a gummy bear the same way again.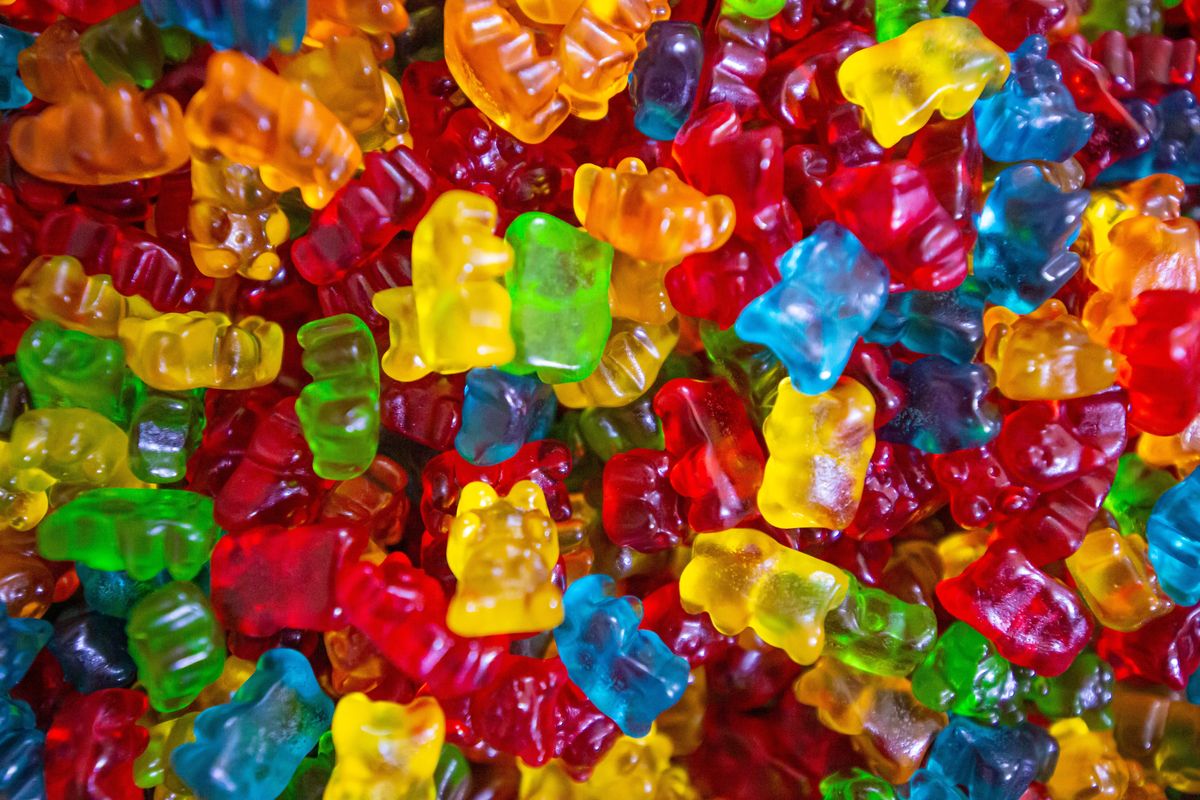 The first gummy bears were created in the 1920s by Hans Riegel, owner of the Haribo candy company in Bonn, Germany. Since, gummy candies have become popular worldwide and evolved to take the shapes of fish, sour patch kids, frogs, worms, and just about anything a clever candy maker can imagine.
But unlike the popular Disney '80s "Gummi Bears" cartoon, these sweet little guys don't come from a hollow tree in the forest. Sadly, their creation is a bit more terrifying.
---
In the video below, Belgian filmmaker Alina Kneepkens shows how the colorful snacks you bought at the movie theater actually began as pigskin. Yes, an NFL football and a gummy bear have the same humble beginnings. But if you're a vegan or vegetarian, there's no need to worry; there are candy manufacturers that make gummy bears out of agar and pectin so you can enjoy these fruity delights minus the swine skin.
Now, you know you want to sing along to this tune.