Science & Technology
Good news: Vaccination rates are up across America, even in hard to reach 'hesitant' areas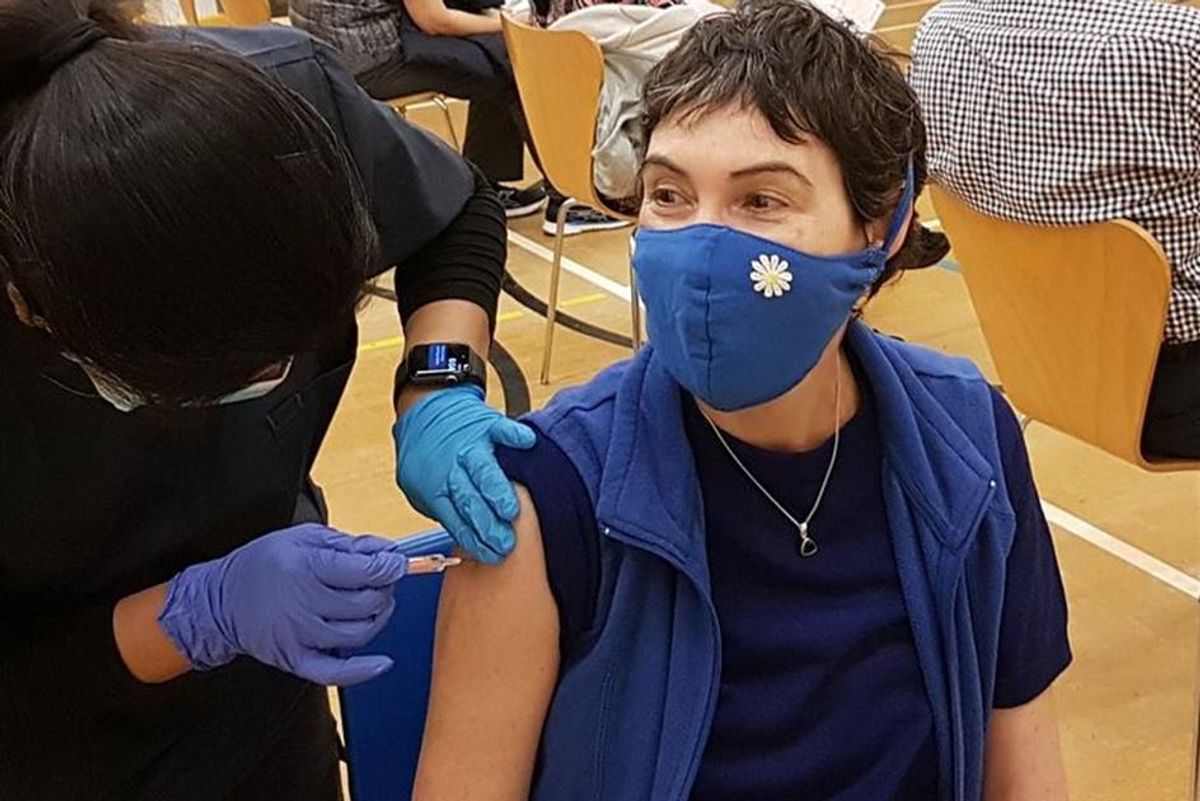 via Pixabay
The rise of COVID-19 infections due to the rampant spread of the Delta variant has cast a shadow over a summer many thought would be a return to normalcy. Last Friday, the U.S. hit 100,000 daily infections, a number we haven't seen since vaccines became readily available.

The good news is that the surge in cases has inspired a lot of vaccine-hesitant people to change their minds.
"This may be a tipping point for those who have been hesitant to say, 'OK, it's time,'" Dr. Francis Collins, director of the National Institutes of Health, told CNN. "I hope that's what's happening. That's what desperately needs to happen if we're going to get this Delta variant put back in its place."

---
More than 816,000 shots were administered Saturday, making it the third consecutive day that the seven-day average of people getting the shots topped 400,000. The country hasn't hit that metric since the Fourth of July weekend. The country hit its vaccination peak in April when it was averaging 2 million shots a day.
💉VACCINE TREND UPDATE 📈 In some of the places hit hardest by the new Covid wave (including many vaccine-lagging pla… https://t.co/9C6dNzl0QX

— Drew Armstrong (@Drew Armstrong) 1627506763.0
The increases are happening in Southern states that have some of the lowest percentages of vaccinated residents and the highest number of infections.

Louisiana currently has the highest positivity rate per capita and has seen a 114% increase in shots. Arkansas had a 96% increase, Alabama 65%, and Missouri 49%.
Although there have been numerous news stories about the increase in breakthrough infections throughout the country, science shows that it's truly a pandemic of the unvaccinated.
"The media's coverage doesn't match the moment," a senior Biden administration official told The Guardian. "It has been hyperbolic and frankly irresponsible in a way that hardens vaccine hesitancy. The biggest problem we have is unvaccinated people getting and spreading the virus."
"It is really a pandemic among the unvaccinated, which is the reason why we're out there, practically pleading with the unvaccinated people to go out and get vaccinated," Dr. Anthony Fauci told CNN.
"...it is really a pandemic among the unvaccinated" | @CNN: Fauci: 'We're going in the wrong direction' on Covid-19… https://t.co/9heyDN9N0t

— Víctor Manuel Ramos (@Víctor Manuel Ramos) 1627229826.0
According to the Centers for Disease Control, more than 99.999% of people fully vaccinated against COVID-19 have not had a breakthrough case resulting in hospitalization or death.

Less than 0.004% of fully vaccinated people have had a breakthrough infection requiring hospitalization.
Seventy-four percent of breakthrough infections have occurred among adults 65 and older.
Given the vaccine's incredible success, it's great to see that more people are changing their minds and deciding to get the jab, but we still have a long way to go before we reach herd immunity.
On Sunday, the CDC said that 49.6% of the U.S. population are fully vaccinated and 58.1% of the vaccine-eligible are fully vaccinated.
At the onset of the virus, medical experts believed that the country would have to hit a 60 to 70% vaccination rate to achieve herd immunity. However, Yale Medicine says that given the increase in variants, the county may have to have a vaccination rate of up to 85% before it will reach herd immunity.