True
Often, parents of children with special needs struggle to find Halloween costumes that will accommodate medical equipment or provide a proper fit. And figuring out how to make one? Yikes.
There's good news; shopDisney has added new ensembles to their already impressive line of adaptive play costumes. And from 8/30 - 9/26, there's a 20% off sale for all costume and costume accessory orders of $75+ with code Spooky.
When looking for the right costume, kids with unique needs have a lot of extra factors to consider: wheelchair wheels get tangled up in too-long material, feeding tubes could get twisted the wrong way, and children with sensory processing disorders struggle with the wrong kind of fabric, seams, or tags. There are a lot of different obstacles that can come between a kid and the ability to wear the costume of their choice, which is why it's so awesome that more and more companies are recognizing the need for inclusive creations that make it easy for everyone to enjoy the magic of make-believe.
Created with inclusivity in mind, the adaptive line is designed to discreetly accommodate tubes or wires from the front or the back, with lots of stretch, extra length and roomier cut, and self-stick fabric closures to make getting dressed hassle-free. The online shop provides details on sizing and breaks down the magical elements of each outfit and accessory, taking the guesswork out of selecting the perfect costume for the whole family.
Your child will be able to defeat Emperor Zurg in comfort with the Buzz Lightyear costume featuring a discreet flap opening at the front for easy tube access, with self-stick fabric closure. There is also an opening at the rear for wheelchair-friendly wear, and longer-length inseams to accommodate seated guests. To infinity and beyond!
An added bonus: many of the costumes offer a coordinating wheelchair cover set to add a major boost of fun. Kids can give their ride a total makeover—all covers are made to fit standard size chairs with 24" wheels—to transform it into anything from The Mandalorian's Razor Crest ship to Cinderella's Coach. Some options even come equipped with sounds and lights!
From babies to adults and adaptive to the group, shopDisney's expansive variety of Halloween costumes and accessories are inclusive of all.
Don't forget about your furry companions! Everyone loves to see a costumed pet trotting around, regardless of the occasion. You can literally dress your four-legged friend to look like Sven from Frozen, which might not sound like something you need in your life but...you totally do. CUTENESS OVERLOAD.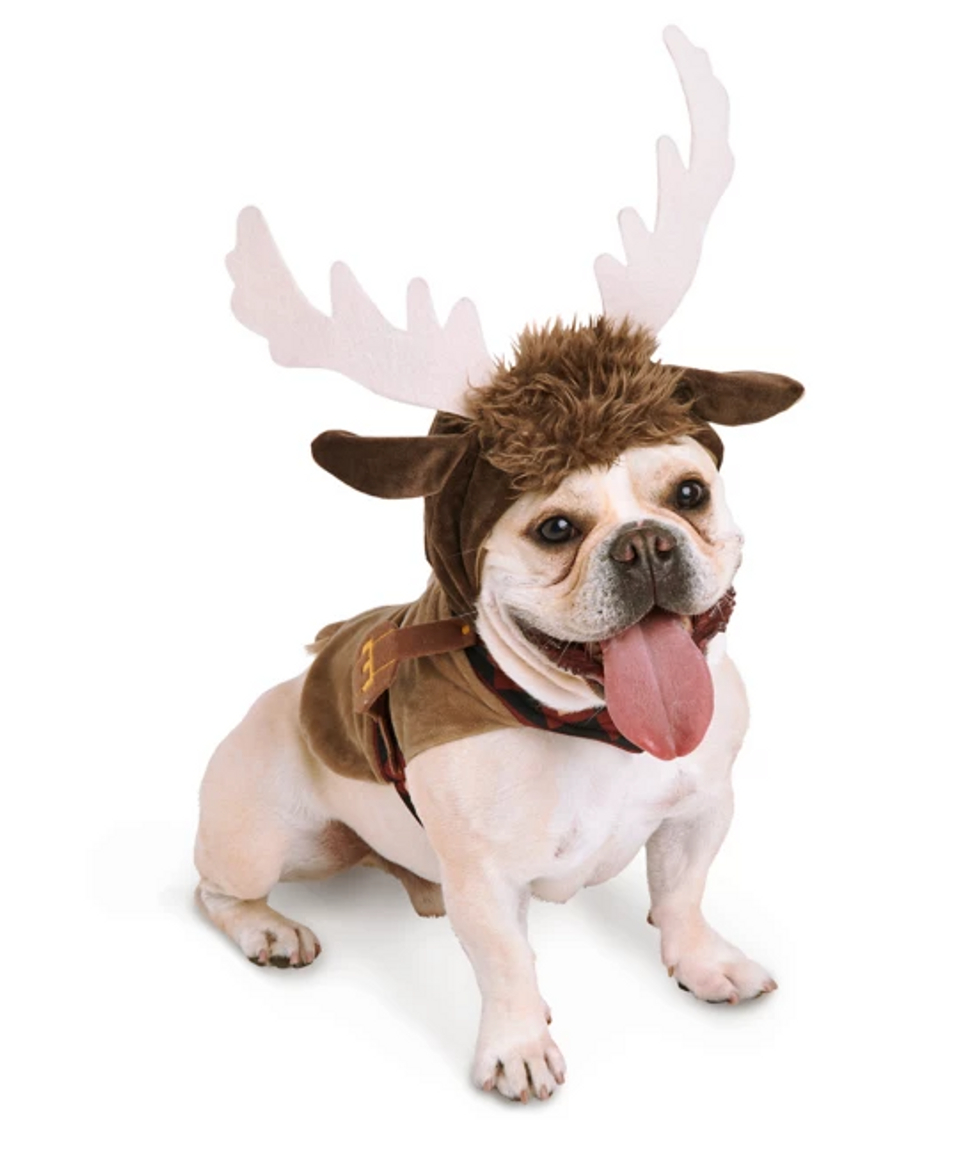 This year has been tough for everyone, so when a child gets that look of unfettered joy that comes from finally getting to wear the costume of their dreams, it's extra rewarding. Don't wait until the last minute to start looking for the right ensemble!
*Upworthy may earn a portion of sales revenue from purchases made through affiliate links on our site.
From Your Site Articles
Related Articles Around the Web
Photo by Tod Perry
The first few months after having a newborn are seriously stressful. It's tough to get any sleep and your entire schedule revolves around the needs of the baby.

It's expensive, too! It seems like you're constantly shelling out $25 for a box of diapers and $40 for a can of formula.
So it's understandable that a Facebook user who goes by the name of Chris Blaze asked for a deal when buying a Samsung washer and dryer set of a guy named Dave he met online.
"I just went to buy a Samsung washer and dryer from a guy and he was asking $500. I told him I just had a kid and if he could take $400 I'd be really grateful," the father said. "I got home hooked everything up and everything worked great."
But then he received a message he couldn't believe.
"I got a message from him saying 'check the dryer, a gift for the new baby,'" he wrote. Blaze looked in the lint filter and found his $400 in cash.
"Man, words can not describe how grateful I am right now," Blaze wrote on Facebook. A lot of people on Facebook couldn't believe the incredible gratitude from a stranger either. Since being posted last Tuesday, it has over 43,000 likes and 245,000 shares.

It's wonderful to see that there are great people out there like David who understand the hardships that new parents go through. He knew that Chris had a lot of diapers to buy and decided that the new father could use that $400 probably more than he did. Let's hope that his act of kindness inspires others to do the same.
Get stories worth sharing delivered to your inbox