'It's very easy to run away from it, to walk away from it and avoid it the whole time.'
Prince William and Prince Harry are finally opening up about one of the toughest subjects imaginable: the sudden, untimely death of their mother in 1997.
In a new video, live-streamed on the royal family's Facebook page, the two brothers spoke about what they wish they had done differently when they lost their mother in a car accident nearly 20 years ago and why they hope that speaking out will help others experiencing similar loss.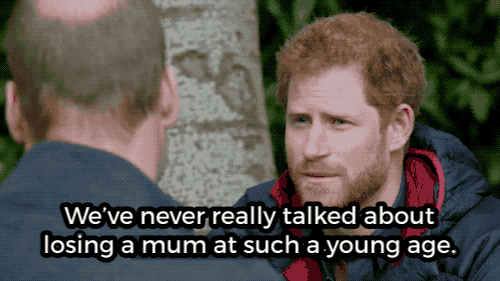 Family