She may not be a feminist, and that's OK. But let's get a few things straight.
Many words can describe counselor to the president Kellyanne Conway, but "feminist" isn't one of them. Just ask her.
Speaking at the Conservative Political Action Conference (CPAC), Conway discussed what it was like to be the first woman to manage a successful presidential campaign. The discussion, facilitated by conservative commentator Mercedes Schlapp, eventually centered around the label "feminist," and whether Conway considered herself one. She doesn't, and she suggested that feminists "in a classic sense" are "anti-male" and "pro-abortion."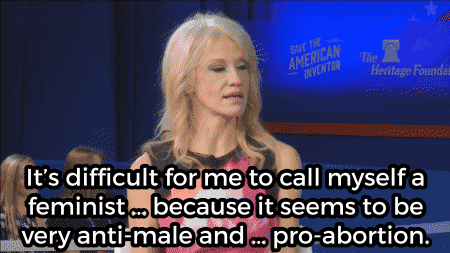 More