Democracy
Overturning Roe v. Wade would activate 'trigger laws,' that keep struggling families in poverty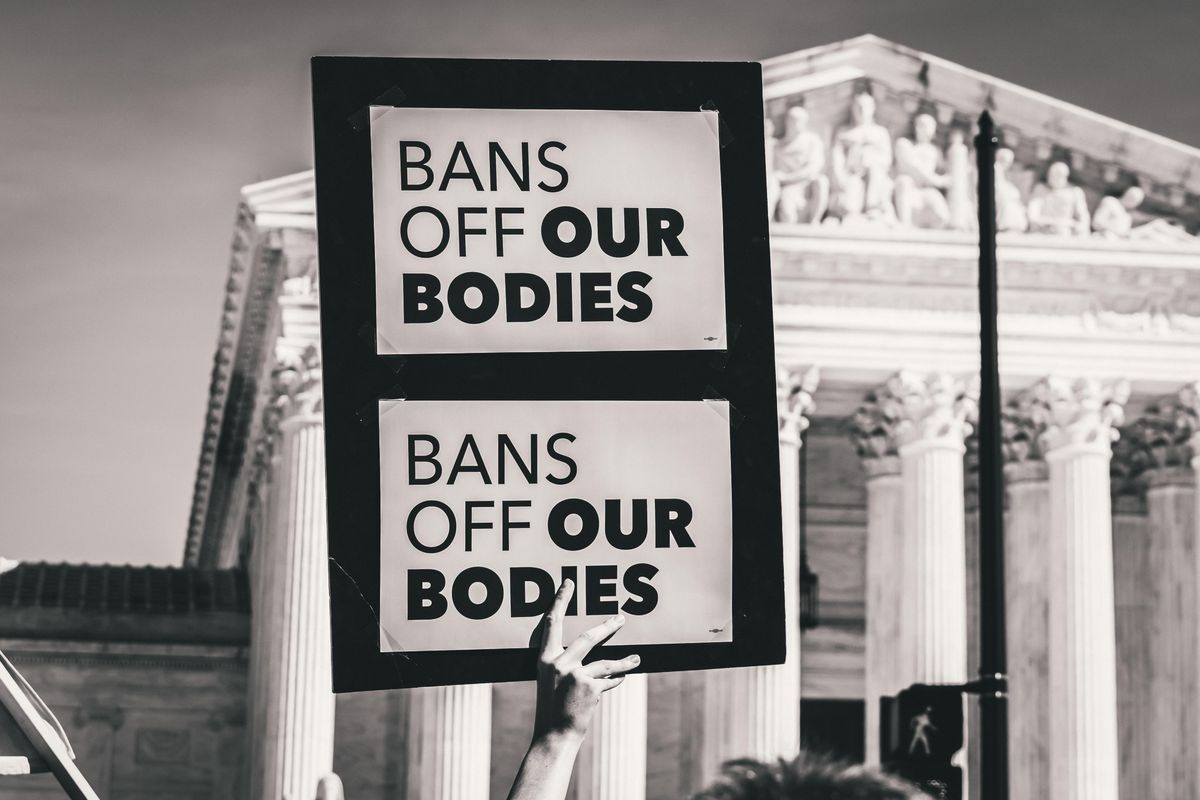 Following the Supreme Court draft leak indicating the court's plan to overturn Roe v. Wade, supporters on both sides of the issue are making their opinions known across social media. Then there's the proposed laws coming out of some states, as well as trigger laws that will take effect immediately. When Roe v. Wade was challenged, the argument was centered around saving the unborn from abortion, but as new laws are discussed, more questions are being raised, especially concerning states with high poverty rates.
Louisiana has proposed a law that would classify voluntarily terminating a pregnancy as homicide and remove all exceptions for abortion; it also gives an egg personhood from the moment of fertilization. This means that even before the fertilized egg implants into the uterus, it is considered a child and terminating pregnancy would be considered homicide. A sweeping law like this could affect birth control devices and medical procedures that help a person become pregnant, such as in vitro fertilization (IVF). Birth control such as intrauterine devices (IUDs) might not be permitted as they do not stop eggs from being fertilized. The proposed law would also rule out the Plan B, sometimes known as the "morning after pill," which is an emergency contraception in the event that another form of birth control fails, birth control is forgotten, or worse, a sexual assault occurs.
---
If a fertilized egg is considered the same as a living child outside of the uterus, what would that mean for miscarriages? This law would open up subjecting grieving parents to a murder investigation. It's unclear if the law would also outlaw abortions in the case of a partial miscarriage, treated with a dilation and curettage (D&C) procedure that clears the remaining tissue in the uterus after a miscarriage. Under the proposed Louisiana law, would this be available to parents? The law raises questions, but it seems to be based on holding the person receiving an abortion to the same level of accountability as someone who murdered a child that lived without the assistance of another person's body. If this law is passed it could have devastating effects on families, considering as many as 6 in 10 women who seek abortions are already parents.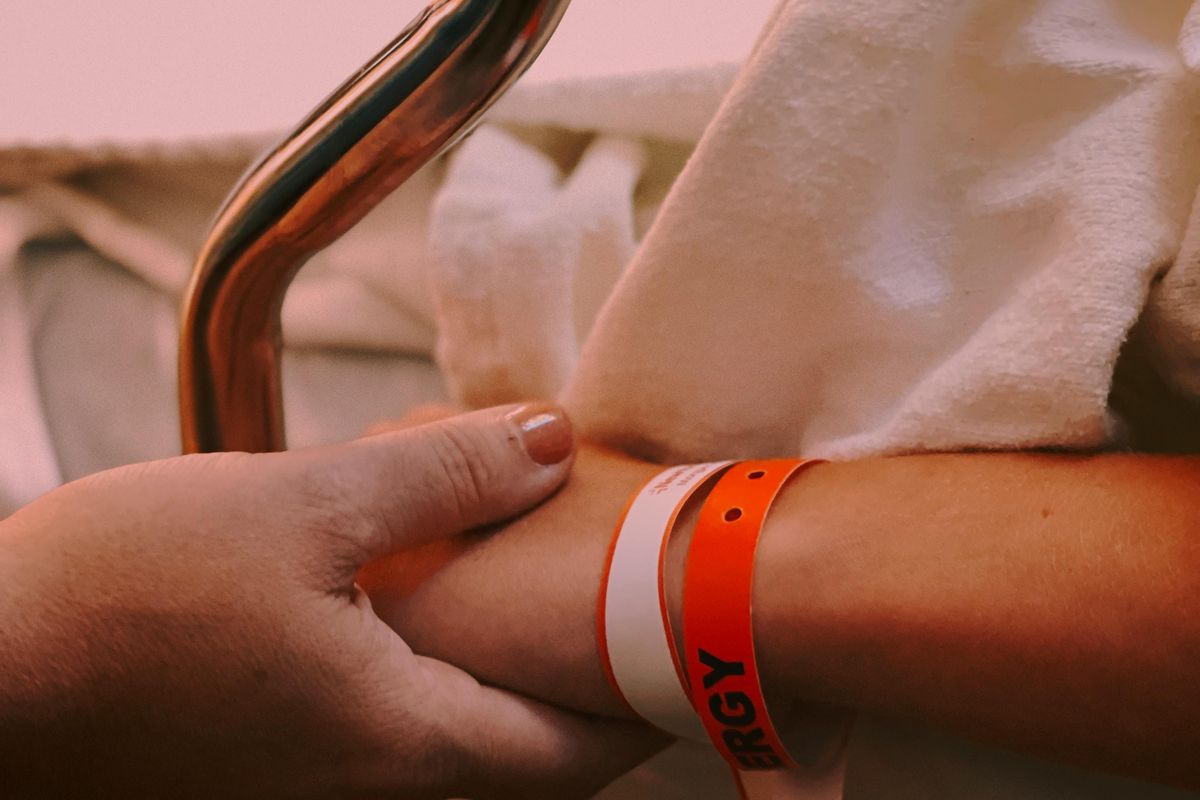 Photo by
Jon Tyson
on
Unsplash
The Louisiana lawmakers hope for this bill to be passed before the Supreme Court rules on overturning Roe v. Wade. In Mississippi, the trigger law banning abortions at any stage in pregnancy will take effect immediately if Roe v. Wade is overturned, though the state does allow for a few exceptions, including when the life of the mother is in danger. From the extreme laws at the ready for the Supreme Court's final ruling, it would be easy to assume that these laws are a southern states issue, but there are currently 26 states likely to ban abortions if Roe v. Wade is overturned. In Michigan, a state that started off very pro-life but has since become staunchly pro-choice, a 1931 trigger law banning abortions is still on the books, though the state's Democratic governor is suing to block the law from going into effect.
Since the draft was leaked, it's not only laws that are already written that are causing concern but some of the language in the draft itself, especially that concerning adoption and the "domestic supply of infants." Seeing infants next to the phrase "domestic supply" is quite jarring, and raises some questions about what exactly that means. It reads as though the concern is less about saving unborn babies and more about supply and demand of newborns.
In many of the states where abortion laws will be most restrictive, a large proportion of the population is already living in poverty. There are limited or no comprehensive sex education in schools, and places like Planned Parenthood, which is a provider of birth control that directly helps low-income people, are few and far between. Affordable child care, paid parental leave after giving birth, and free medical care to ensure a healthy pregnancy and delivery are things that are weak or even nonexistent in the states eager to enact these laws. Once the baby is born, it appears the family is expected to give the child up for adoption or go further into poverty to care for a child that they may not have felt ready for.
It seems like the people writing these laws are quick to forget that there are not just women who will bear the consequences, but entire family units in many cases. Birth control is never 100% effective and limiting birth control options is counterintuitive to reducing the rates of unwanted pregnancies, but some of these lawmakers are not focused on this aspect. Where is the responsibility on the part of the men who impregnate these women? The laws mention punishing the mothers and their doctors, but the potential fathers are notably absent from the list.
Before we start "leaving abortion up to the states," there should be a responsibility to make sure that states have a secure safety net in place to help these families. If there's no safety net to ensure that children being born will have a healthy existence, then we are only creating a larger problem that will put strain on the already overburdened foster care system. While they're setting families up to fail, the accountable parties will raise their hands as they shift the blame back onto the struggling families. The cycle of generational poverty needs to be broken, not compounded by extreme laws.