Culture
Meghan Markle delivers powerful speech on gender-based violence in South Africa: 'I am here with you as a woman of color and as your sister'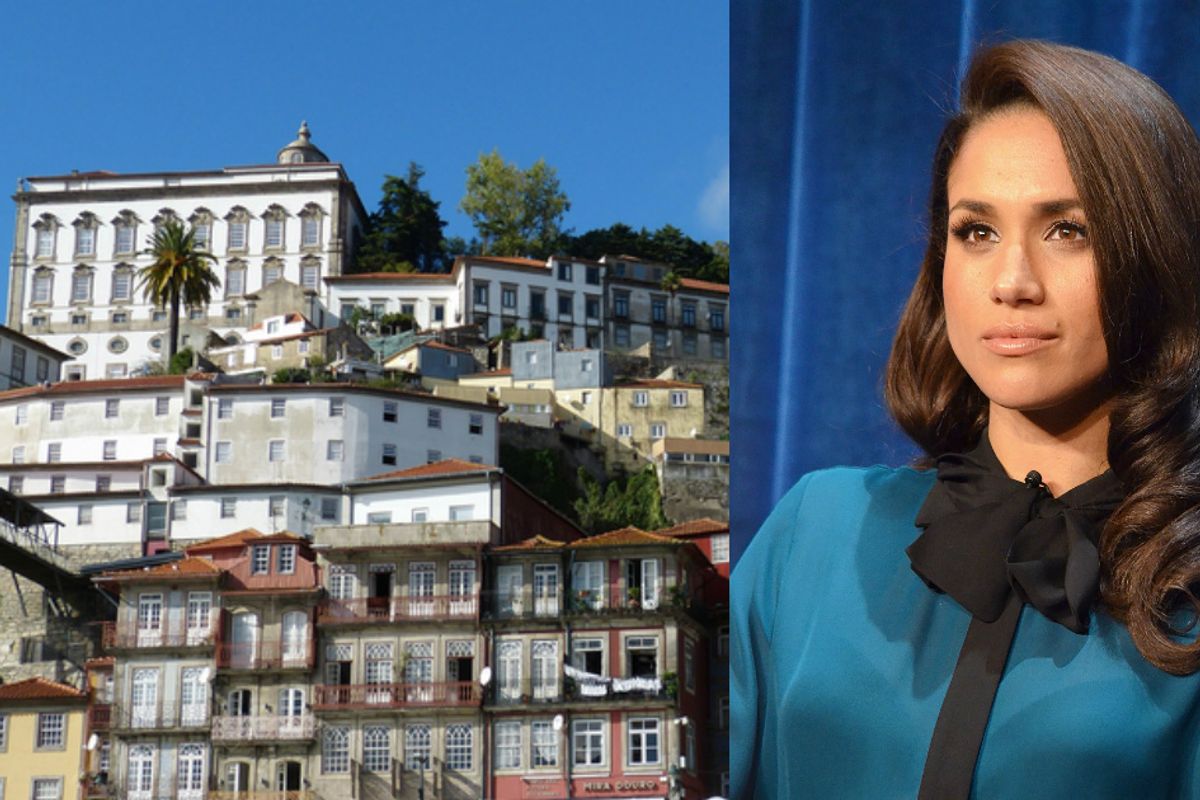 Gender-based violence in South Africa is not just a problem, it's a "national crisis," according to South Africa's president, Cyril Ramaphosa. Official figures state 137 sexual offences are committed each day, and more than 30 women were killed by their spouses last month. Between April 2018 and March 2019, an alarming 66,992 sexual offenses were reported.
The country is working to combat the problem, and this week, girls received support in the form of an inspirational speech from Meghan Markle. During a royal tour of South Africa, the Duchess and Prince Harry visited Cape Town's Nyanga township to speak out against gender-based violence. Nyanga is known as South Africa's "murder capital," with 289 murders reported in the area last year alone.
YouTubewww.youtube.com
While in South Africa, the royal couple visited Justice Desk, a human rights group that helps girls who've been the victims of rape and abuse. There, Meghan and Harry danced with children, heard personal stories from women affected by gender-based violence in the region, and watched girls take a self-defense class.

Meghan spoke to a crowd of 250 people, bringing them a message of hope. "We are encouraged to hear your president take the next step towards preventing gender-based violence through education and necessary changes to reinforce the values of modern South Africa. I have to say, I feel incredibly humble to be in the presence of all of you as you stand firm in your core values of respect, dignity, and equality," the Duchess said.
---
Meghan also mentioned her black heritage, the first time she has done so since marrying into the royal family. "On one personal note, may I just say that while I am here with my husband as a member of the royal family, I want you to know that for me, I am here with you as a mother, as a wife, as a woman, as a woman of color, and as your sister. I am here with you, and I am here for you, and thank you for showing us your Ubuntu [spirit of togetherness]," she continue

Powerful words to the women and girls of South Africa facing gender-based violence from Meghan: "I'm here with you… https://t.co/N1Kq9UepyZ

— Emily Nash (@Emily Nash) 1569243534.0
Prince Harry also spoke out against violence towards women. "No man is born to cause harm to women," he said. "This is learned behavior and a cycle that needs to be broken."

He also called for men to step up and treat women better. "So now, it's about redefining masculinity, it's about creating your own footprints for your children to follow in, so that you can make a positive change for the future. To me, the real testament of your strength isn't physical, it's what's up here and what's in here. Your strength is in your spirit, which for me means honoring and protecting my wife, and being a positive role model for my son," he continued.
Earlier this month, women staged a multi-day protest following a wave of violence. President Ramaphosa has promised to make efforts to curb gender-based violence. "We have established 92 dedicated sexual offences courts since 2013, with a further 11 to be opened this financial year. I will propose to cabinet that all crimes against women and children should attract harsher minimum sentences," he said while addressing the country.