Family
Why Matthew McConaughey's vaccination stance is causing a heated debate online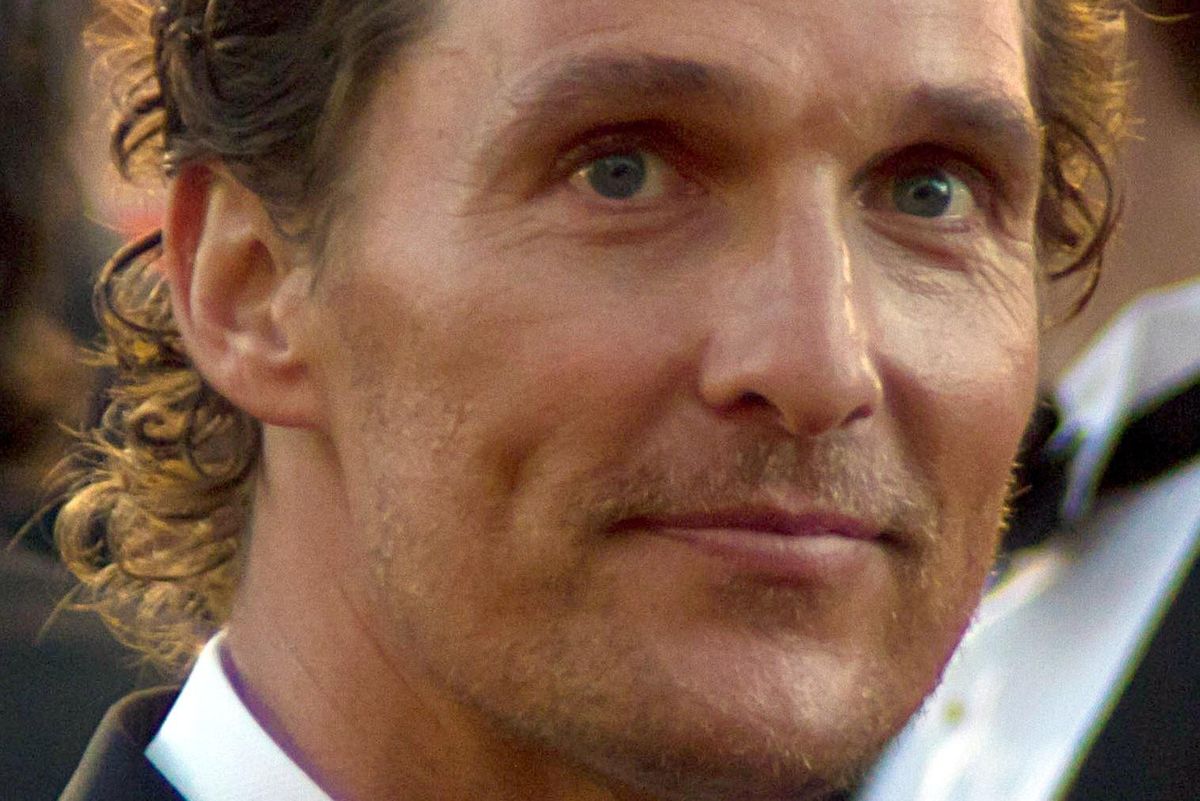 If the audible groan was any indicator, Matthew McConaughey was not looking forward to discussing a possible vaccine mandate for children.
"Right now I'm not vaccinating mine, I'll tell you that," McConaughey told New York Times columnist Andrew Ross Sorkin during an interview at the virtual DealBook summit.
Though it's a bit of a controversial stance, there's no conspiracy theories driving McConaughey's decision. Being vaccinated himself, he stressed to Sorkin that he thought scientists are "trying to do the right thing," and even argued that wearing masks should have been a "quick and easy mandate," saying it would be "a small inconvenience for a possible long-term freedom."
But when it comes to enforced vaccination for youngsters, McConaughey admits his resistance, explaining, "I couldn't mandate having to vaccinate the younger kids. I still want to find out more information."
---
He also mentioned that his family has always been "slow on vaccinations," even before COVID, and he noted that the Pfizer shots were "just"recently approved, making it difficult to get totally onboard just yet for his children. Instead, Matthew and his family have been strict about quarantining and getting tested regularly, which he acknowledged not everyone is in a position to do so.
McConaughey's remarks incited pushback from U.S. Surgeon General Dr. Vivek Murthy, who argued that the vaccines were more of an opportunity for protection, rather than something to be feared. Murthy told CNN:
"I would encourage parents to recognize that Covid is not harmless in our children. Many kids have died. Sadly, hundreds of children ― thousands ― have been hospitalized. And as a dad of a child who has been hospitalized several years ago for another illness, I would never wish upon any parent they have a child that ends up in the hospital."
Addressing the science, he continued, "and the vaccines have shown, in these trials for children 5-11, they are more than 90% effective in protecting kids from symptomatic infection, and they are remarkably safe as well."
U.S. Surgeon General Dr. Vivek Murthy responds to Matthew McConaughey saying he doesn't want to vaccinate his children just yet:

"COVID is not harmless in our children ... [vaccines] are remarkably safe, as well." pic.twitter.com/d8WKwratNy

— The Recount (@therecount) November 10, 2021
The current vaccine for kids is one-third of the normal dose, making the side effects about as severe as a sore arm. And though COVID infections tend to be milder, even asymptomatic in children, there is still the risk of secondary transmission. Someone like McConaughey's immunocompromised mother, for example, could be at risk of infection from one of his children.
Until there is a mandate, which won't happen until at least one vaccine has been granted full government approval, the choice of whether or not to vaccinate a child is completely up to the parent. And let's face it, no one wants to put their child at risk, regardless of where they weigh in politically. But with the CDC reporting more than 170 COVID related deaths in children, parents have to ask themselves which is more of a gamble.
According to vaccine expert Stanley Plotkin, some level of risk is unavoidable. He recently told Insider "I could understand a parent saying that 'I will wait until the vaccine is fully approved.' I wouldn't consider that attitude to be crazy. But if you postpone that choice, it means that your child remains susceptible and could be infected."
Even McConaughey, while hinting that he might vaccinate his children eventually, commented that "there'll come a time where you're going to have to roll the dice one way or the other."
Rolling the dice is never the ideal when it comes to protecting children, but it seems to be the theme we have all become accustomed to. Though by no means should we look to celebrities as health experts, I think that McConaughey's stance, and Murthy's response, really exemplify how the predicament is so far beyond a political debate. No matter what decision parents make for their kids regarding this issue, no choice is going to come without a price.