Most Shared
Jennifer Lopez's iconic Grammy's dress is now available as shoes, reminding us the dress literally changed the internet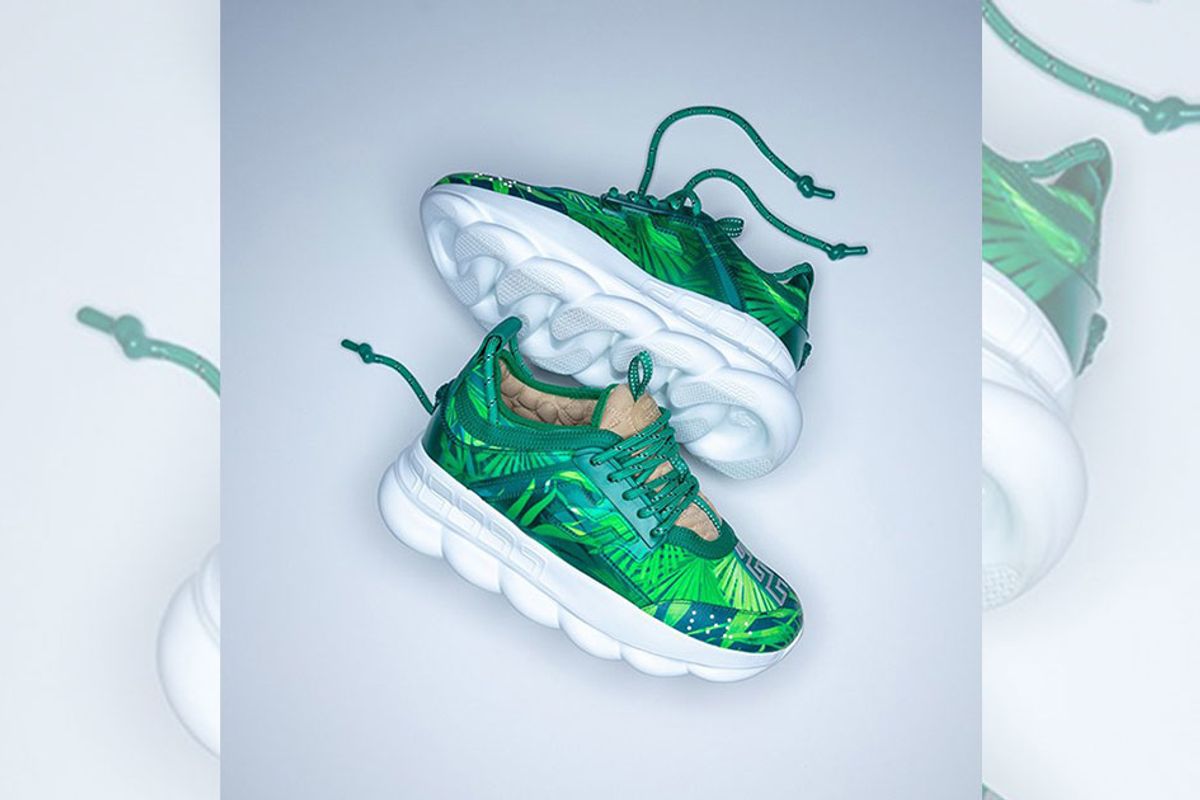 Concept
Remember when Jennifer Lopez wore that green Versace dress to the 2000 Grammy's? You know, the one with the plunging neckline and the super high slit that made it only a dress in the technical sense? Well, somebody just made it into shoes.
The shoes celebrate the 20th anniversary of the dress and Lopez's 50thbirthday. It's hard to believe we've hit both of those milestones, but here we are.
The shoe is the result of a collaboration between lifestyle brand Concepts and Versace. The limited-edition "Chain Reaction" shoe has the same jungle green pattern of the O.G. J-Lo dress, with a natural-colored tongue to give the illusion of the plunging neckline that made the dress so scandalous and fabulous. The pair will set you back $1,075.
---
The dress heard round the world has greater significance to humanity than just being scandalously low cut. It's actually the reason why Google image search is a thing. Way back in 2000, you'd only get pages of text with links if you Googled something, but Lopez's Grammy dress changed everything. In 2015, Google executive chairman Eric Schmidt admitted, "At the time, [Lopez's dress] was the most popular search query we had ever seen. But we had no surefire way of getting users exactly what they wanted — J.Lo wearing that dress. Google Image Search was born." The dress broke the internet before the internet was breakable.
The dress also helped put designer Donatella Versace on the map, boosting her career after her brother Gianni Versace's death. The dress was chosen to represent 2000 in the Fashion Museum of Bath's Dress of the Year collection, and it's so iconic that it even has its own Wikipedia page.
Lopez herself was surprised that the dress turned into such a big deal. It was one of two dress options she was presented with while she was filming "The Wedding Planner" "in the middle of nowhere." The dress had been worn in public three times before (once by Donatella Versace). Lopez picked the green number over the other basic white option she was presented with, and the world (or at least the internet) changed forever.
Somewhere, there's an alternate universe where Lopez picked the white dress and Google Search just gives you back links with text.