Most Shared
The new prince is fifth in the line of succession to the throne.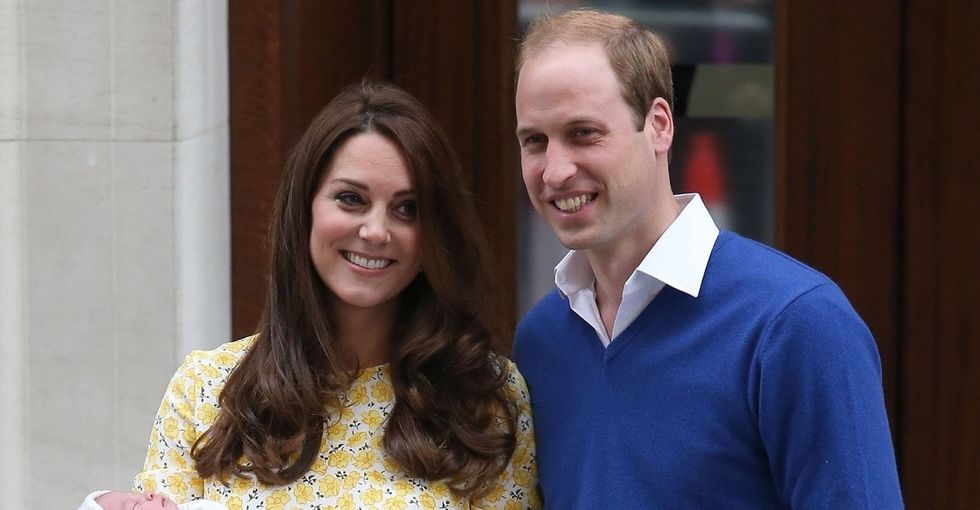 On Monday, April 23, Kate Middleton, the Duchess of Cambridge, gave birth to a son, weighing 8 pounds, 7 ounces.
The announcement was posted on the official Kensington Palace Twitter account, which noted that Prince William was on-site for the birth of the couple's third child. The new baby will join siblings Prince George and Princess Charlotte, who are 4 and 2 years old, respectively.
Her Royal Highness The Duchess of Cambridge was safely delivered of a son at 1101hrs. The baby weighs 8lbs 7oz. T… https://t.co/U7jDjZAFVs

— Kensington Palace (@Kensington Palace)1524485000.0
As is tradition, a birth notice was posted in the court in front of the palace, where it'll stay for 24 hours before being sent to the Privy Council Office for official recording.
---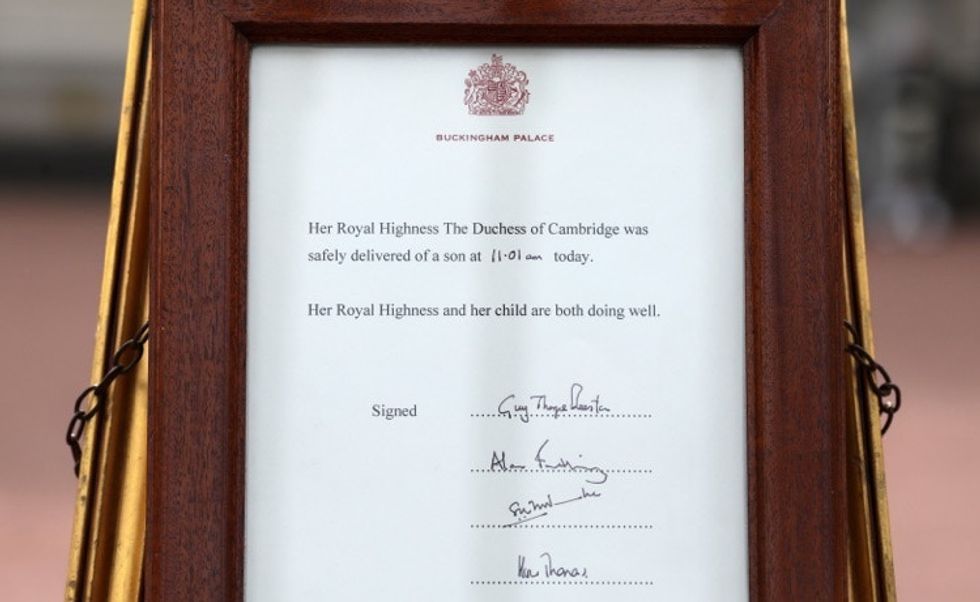 Outside of Buckingham Palace, an announcement reads: "Her Royal Highness The Duchess of Cambridge was safely delivered of a son at 11:01am today. Her Royal Highness and her child are both doing well." Photo by Dan Kitwood/Getty Images.
Congratulatory notes rolled in, with Prime Minister Theresa May wishing the couple "great happiness for the future."
"My warmest congratulations to the Duke and Duchess of Cambridge on the birth of their baby boy. I wish them great… https://t.co/4kAr37FPz5

— UK Prime Minister (@UK Prime Minister)1524486565.0
For the first time in history, a princess wasn't moved down in the line of succession to the throne with the birth of a younger brother.
The new baby takes up the fifth spot in the line of succession, behind Prince Charles, Prince William, Prince George, and Princess Charlotte. Prince Harry was bumped from fifth to sixth.
In previous generations, a newborn prince would be placed ahead of his older sister in the line. A British law passed in 2015 changed that, meaning that Charlotte retains her spot as fourth on the list.
The Duchess of Cambridge's third child will be fifth in line to the throne, ahead of uncle Prince Harry #RoyalBaby https://t.co/XEQoipJrOG

— Press Association (@Press Association)1524474801.0
Why care about a royal baby in the year 2018? And isn't monarchy a bit dated? Sure, but the royal family has a history in recent years of using its influence for good.
The royal family doesn't actually wield that much power these days, functioning mostly as figureheads. Still, that doesn't mean they can't use their platforms to bring attention to causes that matter.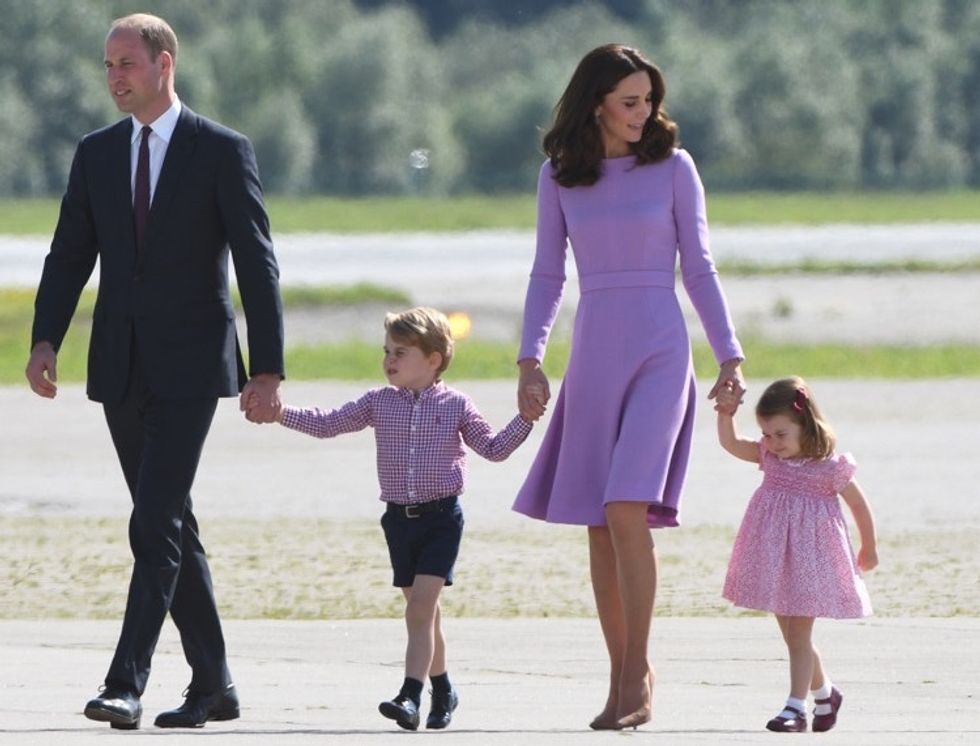 Prince William, Prince George, Duchess Kate, and Princess Charlotte in 2017. Photo by Patrik Stollarz/AFP/Getty Images.
For the past couple of years, Princes William and Harry, as well as Kate Middleton, have used their influence to try to spark important conversations about mental health care. Harry spoke out on his own mental health struggles, the two brothers shared a heartfelt conversation about what it was like to lose their mother at such a young age, and William chatted with Lady Gaga for the Heads Together campaign. In January, Middleton announced a new program focused on discussing mental health issues with schoolchildren.