Nature
A horse sanctuary was reduced to ashes in a California fire, but all 20 horses miraculously survived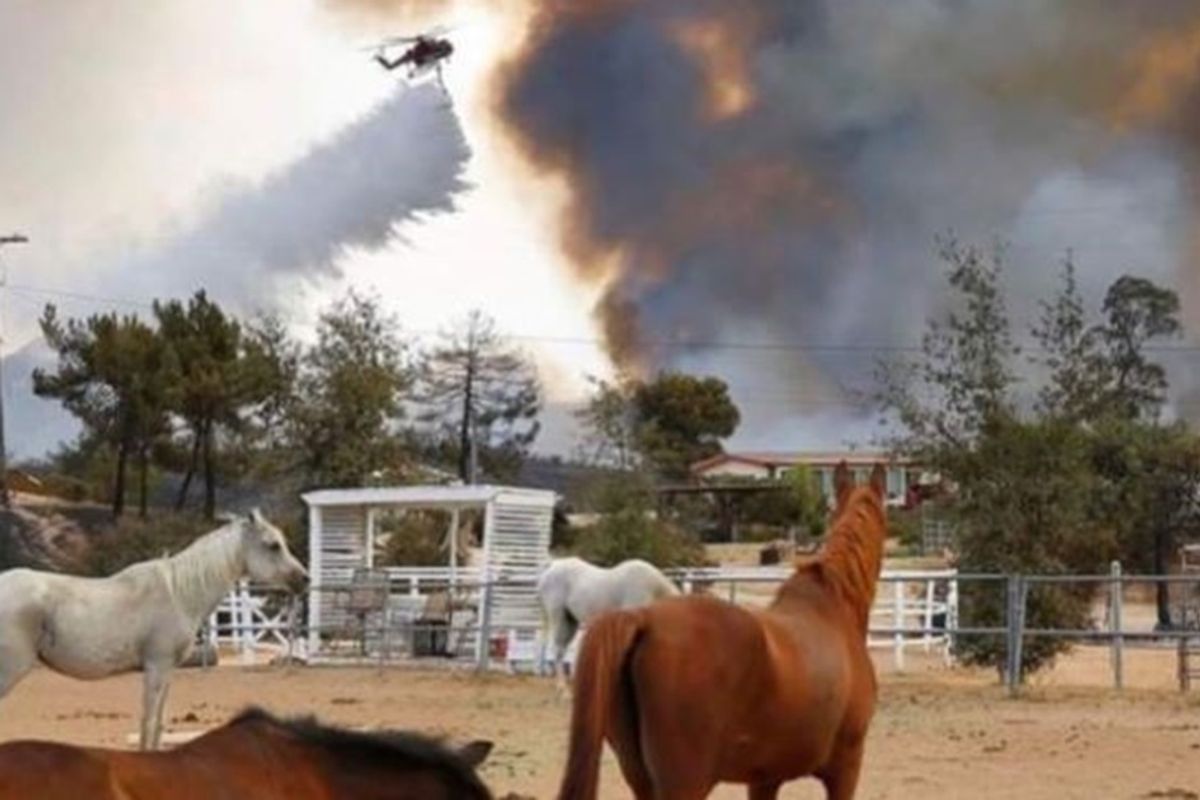 via GoFundMe
The wildfires that have ravaged the west coast over the past two months have burned millions of acres, claimed over 30 lives, and forced thousands to live in evacuation shelters.

The fires have also caused unimaginable damage to the area's wildlife.
Critical populations of endangered species and native habitats may take years to recover.
"Some of these places we set aside may be fundamentally impacted by climate change and may not be able to come back," Amy Windrope, deputy director of Washington's Department of Fish and Wildlife," said according to The New York Times. "That's just a reality."
---
Out of all the death and destruction comes a wonderful story out of Jamul, California, outside of San Diego.
Over twenty years ago, Patty Hyslop started the Hyslop Horse Haven to care for abused and neglected horses. Hyslop sufferers from multiple sclerosis and, at one point, was paralyzed, but she believes her love for horses has helped her condition improve.
The sanctuary also provides horseback riding lessons for children.
On September 5, as the Valley Fire raged through the area, forcing Hyslop to evacuate her ranch, leaving the horses behind.
"It was one of the scariest things that we've ever been through," Hyslop told FOX 5.
"When I saw those hundred-foot flames coming at us … I (thought I) was going to come back the next day to dead horses or severely burnt horses. And if they had died, I think I would've died with them. My heart would have just broken," she continued.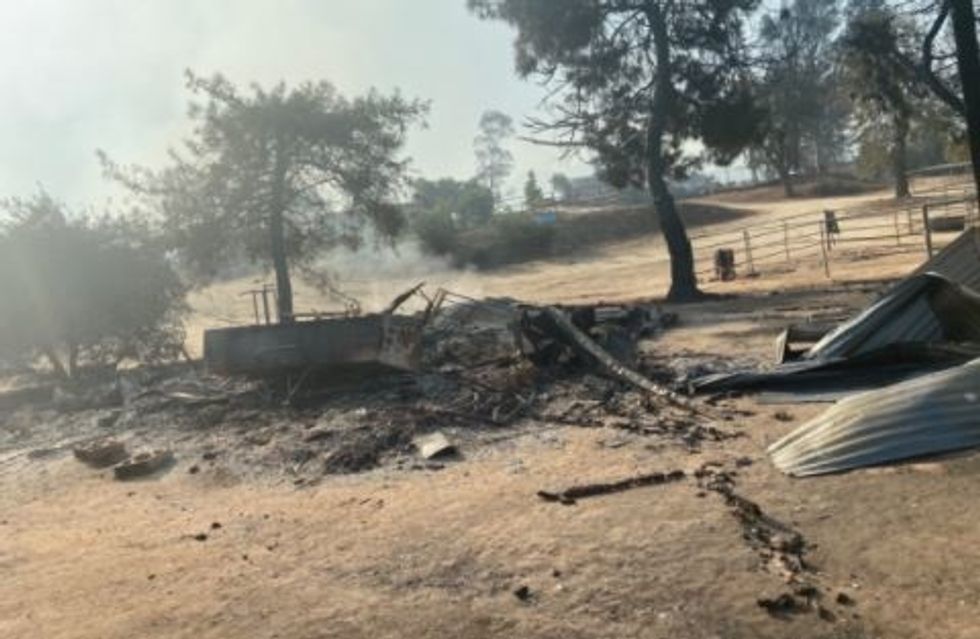 via GoFundMe
After the fire made its way through the area, Hyslop returned to her horse haven fearing the worst. But she was shocked to find that all 20 of her horses survived.

Hyslop belives the animals were saved by "horse angels."
Unfortunately, the stable didn't have such luck. The entire sanctuary was reduced to ash and debris. Eight sheds with thousands of dollars worth of medications, tack, and supplies were brunt to the ground. As was Hyslop's golf cart and trailers for the sanctuary's volunteers.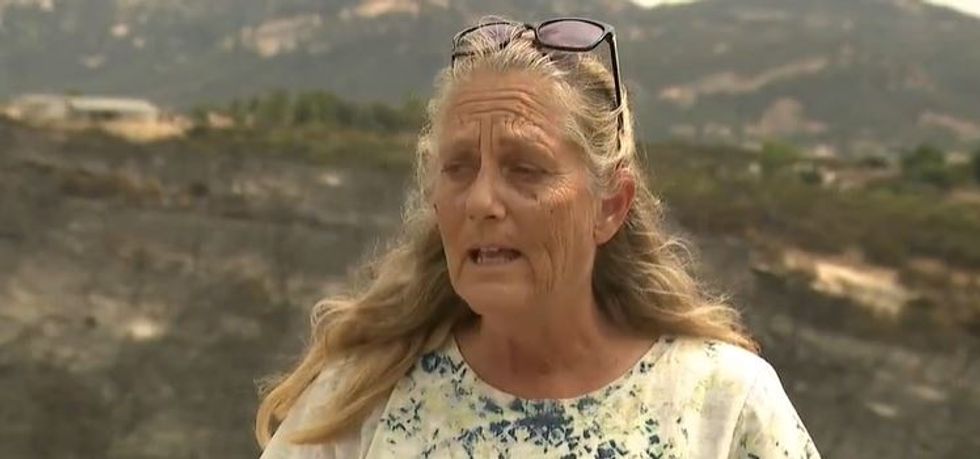 via Fox 5 San Diego
"My shed alone, there was probably $10,000 worth of tack and medications feed everything inside and it's just all gone," said Hope Gilces, Hyslop's niece.

The horses have been transferred to temporary facilities while Hyslop and her team work to get the sanctuary back into order. Even though her sanctuary has suffered a massive setback, she still vows to rescue even more horses, including those impacted by the blaze.
A GoFundMe campaign has been established to help rebuild the sanctuary.
"The ranch is going to be in need of feed, medicine, care equipment, and all items needed for riding lessons (saddles, blankets, tack, etc)," the campaign reads. "They will need to rebuild storage units and replace machinery that didn't survive the fire."
Let's hope Hyslop's horse angels come through again and help her get the funding she needs to continue her important work.