Identity
Parent of LGBTQ kids has a perfectly colorful response to a neighbor who tried to shame him
Sometimes the shade we throw is rainbow colored.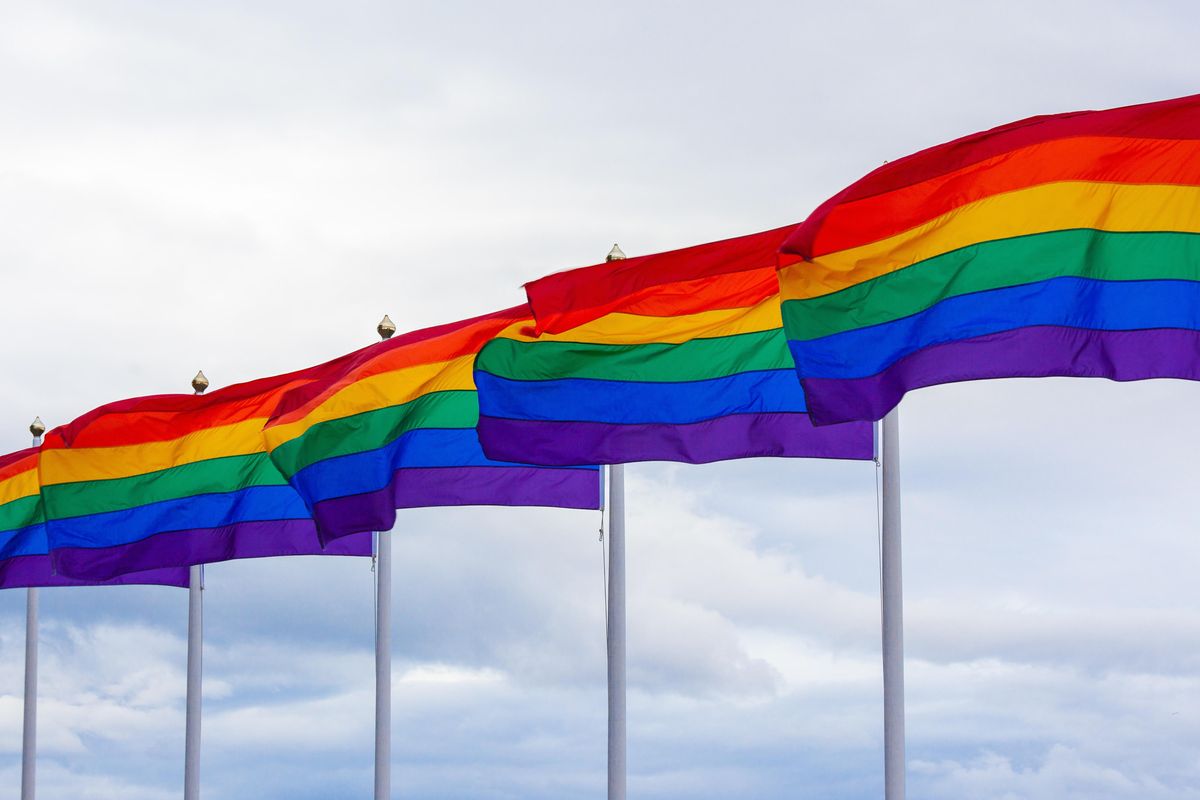 Sometimes, when we are met with unsavory behavior from others, a response is called for. But the real art is responding in a way that's clear, strong and yet still peaceful.
For an example for this, look no further than Xander's dad, who was on the receiving end of hate from his neighbor. Rather than spewing back the same amount of vitriol, his colorful comeback had courage, wit and just the right amount of flair.
As Xander tells us in the video, the retort came after the neighbor told his dad that having two gay kids (Xander's sister Claire is a lesbian) meant he "failed as a parent."
"So dad took a moment then replied with this…" the onscreen text reads.
---
Next thing you know, Xander's dad can be seen filling his backyard with huge (like, parade level huge) rainbow pride flags. A dozen of them at least.
The video ends with the words: "No, saying things like that does."
In another video, we learn that the not-so-friendly neighborhood watch told his dad that he wasn't allowed to fly "gay flags" anymore.
But rather than accept defeat—or resort to cruelty—he simply looked at the rules, only to discover that his house was actually outside the map by 2 meters (6.5 feet). So up the pride flags went! And even more this time!
Flag responses seem to run in the family. In another video, Xander explains that his neighbor (where have all the friendly ones gone?) said he couldn't sell his house because of the small window-sized trans flag hung near the roof. So Xander got an even bigger one that covered the entire back side.
Pride Flags have long been a nonviolent way to stand up for the LGBTQ community. And yet, they still manage to whip up plenty of heated controversy, particularly at schools. The original eight colors all had a specific meaning, and only one color (pink) denoted sexuality. Meaning that the pride flag was and is just as nuanced and dynamic as the people it represents.
The flag has taken on many different forms over the years as it evolves to speak for more marginalized communities, but it remains a peaceful and artistic form of protest. One that always seems to get the message across.