Pop Culture
Christina Applegate's Walk of Fame speech highlights the importance of showing up for friends
'I don't say that I have friends, I have family. These people take care of me.'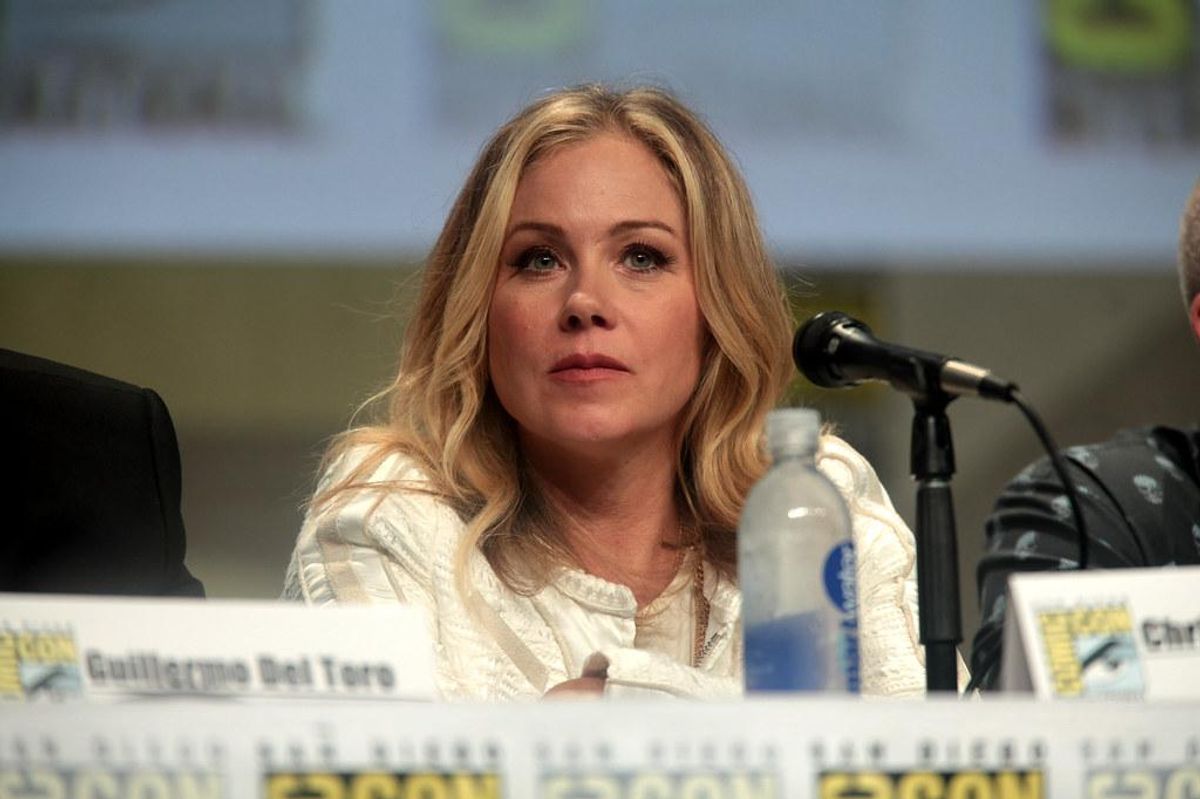 Christina Applegate was honored with a star on the Hollywood Walk of Fame recently in her first public appearance since announcing her multiple sclerosis diagnosis. While the "Married… With Children" alum cracked jokes, she also shined a spotlight on the importance of showing up for friends.
Applegate uses a cane to help her walk, but there was one unmistakable person standing behind her, quite literally holding her up at times—Katey Sagal. If you were a teen in the '90s you'll remember that Sagal played Peg Bundy, the mother of Applegate's Kelly Bundy in "Married… With Children."
The speech was touching on its own and watching Sagal protectively stand and wait while her TV daughter-turned-friend spoke cranked up the emotional factor. Applegate's support team didn't stop there. Her TV brother David Faustino was in attendance as well as her two co-stars from "Dead to Me" as the star choked up, explaining what they meant to her.
---
Friendship is something that can easily be taken for granted and it doesn't always survive the tough moments of life. But it seems as if Applegate has found a group of friends that prove how important it is to build the family you want by taking inventory of the friends that show up. Applegate fought back tears when she said, "I don't have friends, I have family. These people take care of me. They take care of me every day of my life and without them, I don't know what I would do."
If you've ever needed a reminder on how important building your community is, watch Applegate's speech. The people that show up for the hard stuff are the ones you want to surround yourself with when celebrating the better times. Check out her speech below.