Family
Selma Blair just rocked her first appearance since her MS diagnosis with a cape and cane.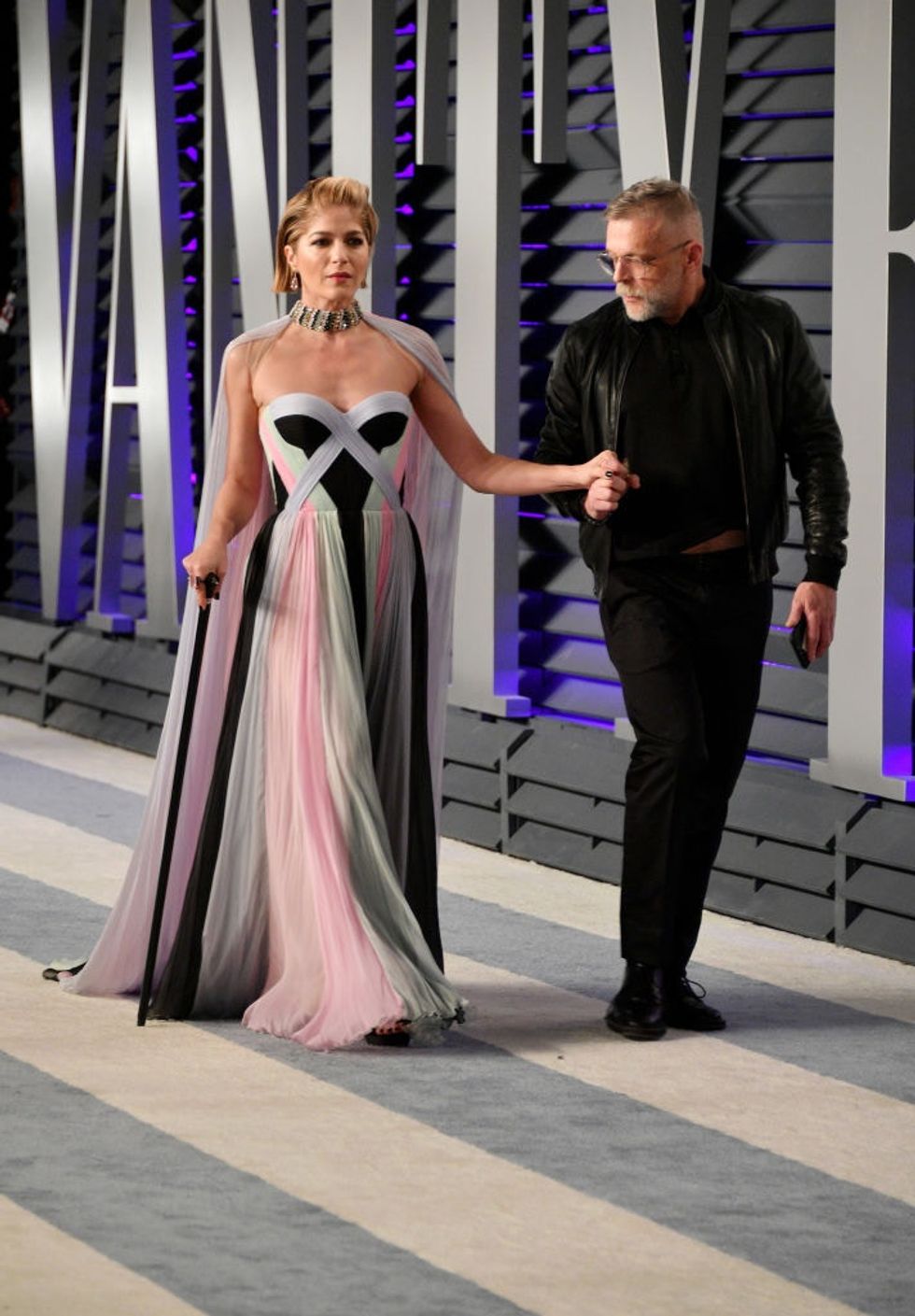 Photo by Dia Dipasupil/Getty Images
When Selma Blair first announced her multiple sclerosis diagnosis in October 2018, she said she wanted to bring hope to others who have the disease.
On Oscar Sunday, Blair did just that when the actress walked the red carpet at the Vanity Fair Oscar party looking like a total goddess.
Blair, clad in a stunning gown accessorized with a cape and a cane, got emotional at the significance of the moment. "It took so much to be here," said Blair, who was greeted by a round of applause. Blair then posed for photos, proving you can still ooze glamor from your pores even after a MS diagnosis.
---
Blair posted an emotional post on Instagram celebrating the evening and thanking her manager for his support. "There are moments that define us. This is one of those indelibly watermarked in my heart," wrote Blair.
"So this was a streak of light. To say I am here. I am still in an exacerbation so there was some nervousness. I don't do anything the way I was once able. I will though. I can regain much."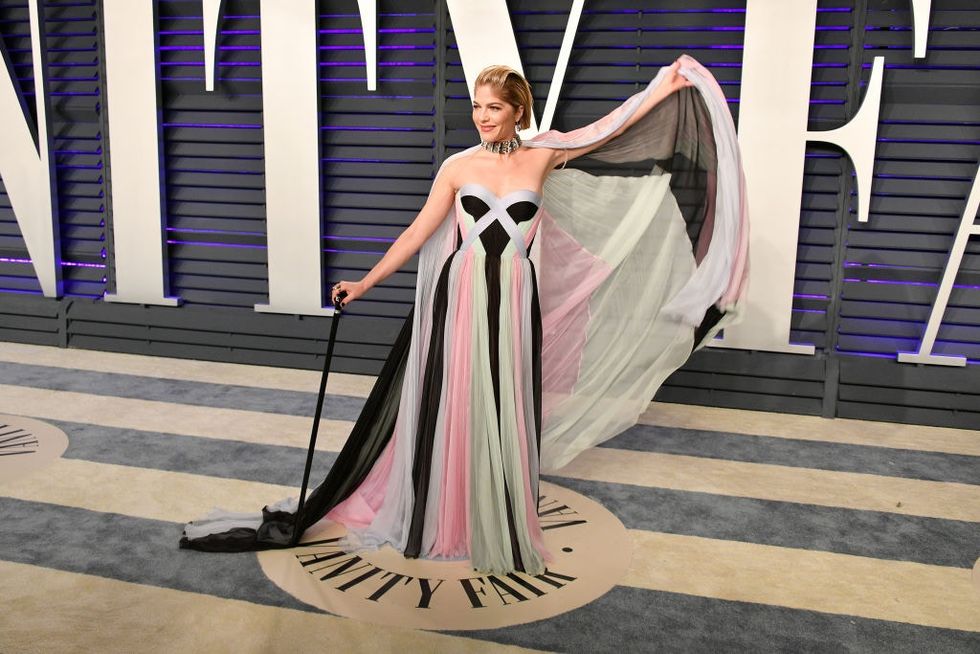 Photo by Dia Dipasupil/Getty Images
Blair's look that night is destined to become iconic. The actress completely rocked her custom-made cane. "This is love," Blair wrote on Instagram alongside an image of her cane. "How did I get so lucky?  I wanted a special cane for #vanityfair dinner. So... @lyon_hearted went out and found patent leather and @bic_owen and he stitched it on. Hours of love put in. And then #tombachick made it especially magical. I burst into tears. These gifts to get me through. #subtle #chic #love. I can't thank these three enough. There are angels."
Blair's look was a hit, serving as inspiration to others. She was also lauded for drawing attention to MS, which more than 400,000 Americans live with.
Blair has been open about her challenges following her MS diagnosis. "Going out, being sociable holds a heavy price," Blair wrote in an Instagram post following her diagnosis.
"My brain is on fire. I am freezing. We feel alone with it even though the loving support has been a godsend and appreciated."
Kudos to Blair for being honest about her experiences while totally killing it in the elegance department!