Family
I'm not a Boy Mom or a Girl Mom, I'm just Mom — and it's an important distinction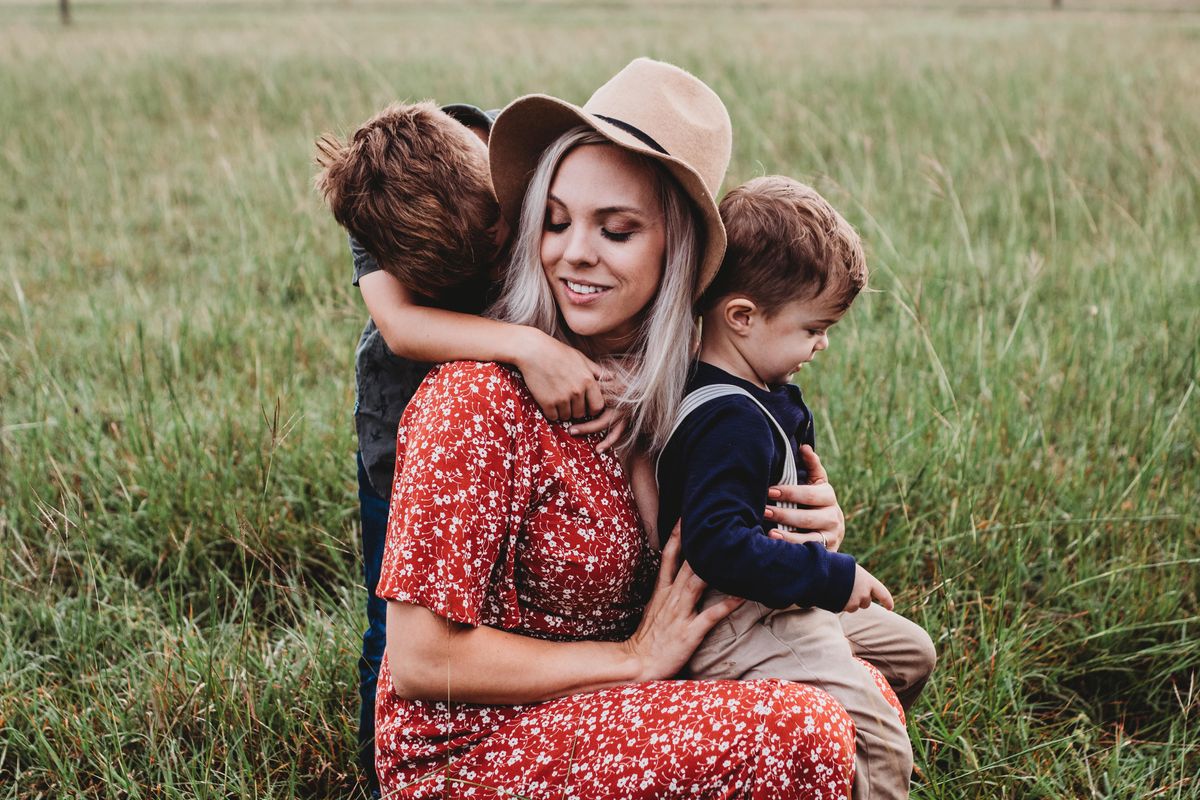 When I conceived my first born, I was elated. I took four at-home tests to confirm the news, peeing on my hand four times — and on four different sticks. I rushed to the city to tell my husband, with a congratulatory card and a few goodies in a yellow gift bag. There was a pacifier, a bottle, and an adorable Big Bird brush and comb set. And I called my doctor within hours. I scheduled an ultrasound the following week. But when I told everyone else the news, they wanted to know about my unborn baby's sex. Did I want a boy, they asked, or a girl?
I said I didn't care because I didn't. I wanted a child, to be sure. A happy, healthy baby who could (and presumably would) grow to become a happy, healthy kid. But everyone was focused on colors. On labels. Would I be a dance mom or a soccer mom? Would my shower be decorated with pink balloons or blue? And while I learned at my 20-week checkup that I was having a daughter — that I would be having a baby girl — I didn't identify as a "girl mom." My daughter is 8 and I still don't. Because sex doesn't define my daughter. It doesn't dictate her interests or mine, and it doesn't affect how I parent. I treat my son and daughter (more or less) the same. Because I'm not a boy mom or a girl mom, I'm just Mom, and that's an important distinction.
---
It is a paradigm shift we all should make.
You see, the insistence on gendering your child is odd and forced. I mean, in doing so parents find a sense of security. Of stability. They "relate" to one another's struggles and plights. But my daughter (and son's) sex doesn't define them. Their parts do not determine how they play or their worth — i.e. when my daughter was little she climbed trees and scuffed her knees; my son says his favorite color is pink and he plays with trucks and baby dolls — and their assigned sex isn't any more reflective of their personality than their nose or forefinger. It is a biological component, a physical part of their makeup and DNA.
Plus, when we refer to ourselves as boy moms or girl moms we support and reiterate stereotypes, i.e. boys are rambunctious and rowdy while girls are emotional and sensitive. The former likes potty humor while the latter should cook and clean, and this is dangerous. It repeats history and the message of old, outdated tapes. It reaffirms that in our society there are sex-specific roles, and this sets back our girls yet again, teaching them what they aren't, what they should be, and what they can't do. It teaches our sons to be cold and callous and emotionally withdrawn.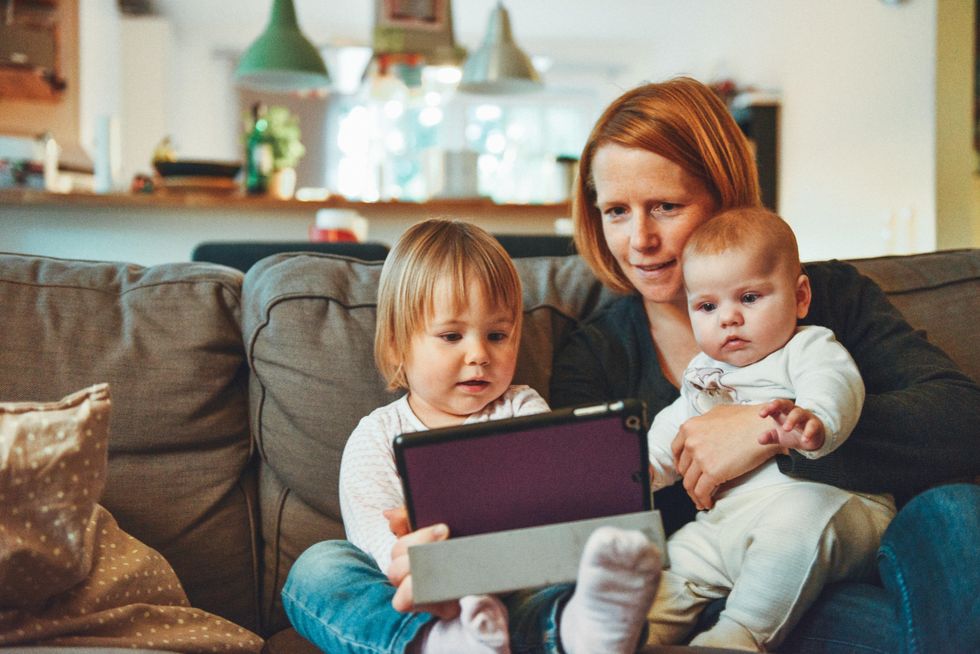 two babies and woman sitting on sofa while holding baby and watching on tabletPhoto by
Alexander Dummer
on
Unsplash
There's also another problem with these labels, i.e. when we refer to ourselves as boy moms and girl moms we (unwittingly) force our children into boxes which they may not fit. While many children's "gender identity aligns with their assigned gender... for some children, the match between their assigned gender and gender identity is not so clear," an article by Healthy Children states. Telling them what they are and who they should be can create inner turmoil. It can cause children to feel scared, angry, isolated, misunderstood, helpless, hopeless, and alone.
"Young people who are transgender feel powerfully that they are not the gender assigned to them at birth," an article by the Child Mind Institute states. "Even young children might say, 'No, I'm really a boy' or 'No, I'm really a girl' [and] as they get older, they may feel extremely uncomfortable in their bodies," the article continues. "Th[is] disconnect between their experienced gender and their assigned gender can result in acute distress called gender dysphoria... which can be a source of profound suffering."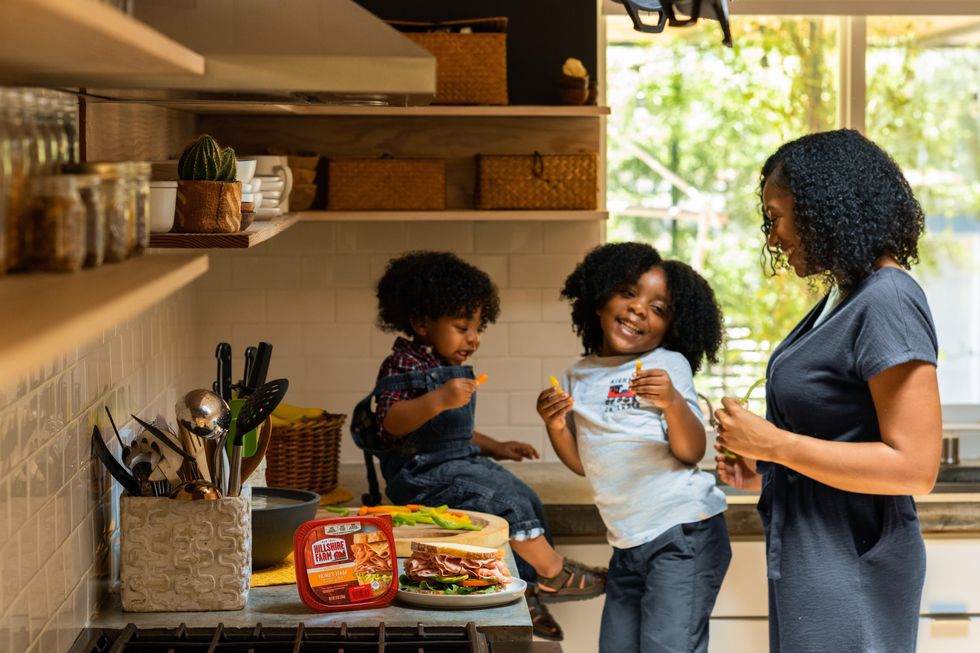 woman in white t-shirt standing beside woman in black and white stripe shirtPhoto by
Hillshire Farm
on
Unsplash
So instead of labeling your children and yourself, consider just going. Just doing. Just being #Mom. Because our children deserve a happy, healthy childhood. They deserve the chance to roam and play and develop on their own, and they should become well-rounded people not because of labels or boundaries but in spite of them. I want my oldest to explore her love of science and math. Right now, I just want my youngest to stop licking strangers and eating dirt. But she will, if she wants. He will, as he grows, and that's because I'm not a boy mom or a girl mom. I'm just Mom — a person and parent who loves her children unconditionally. A person and parent who loves her children, no matter what.