Motherhood
Visually impaired mom can now 'see' her baby's ultrasound, thanks to science
'I've not been able to see his ultrasounds at all, so like this is so cool.'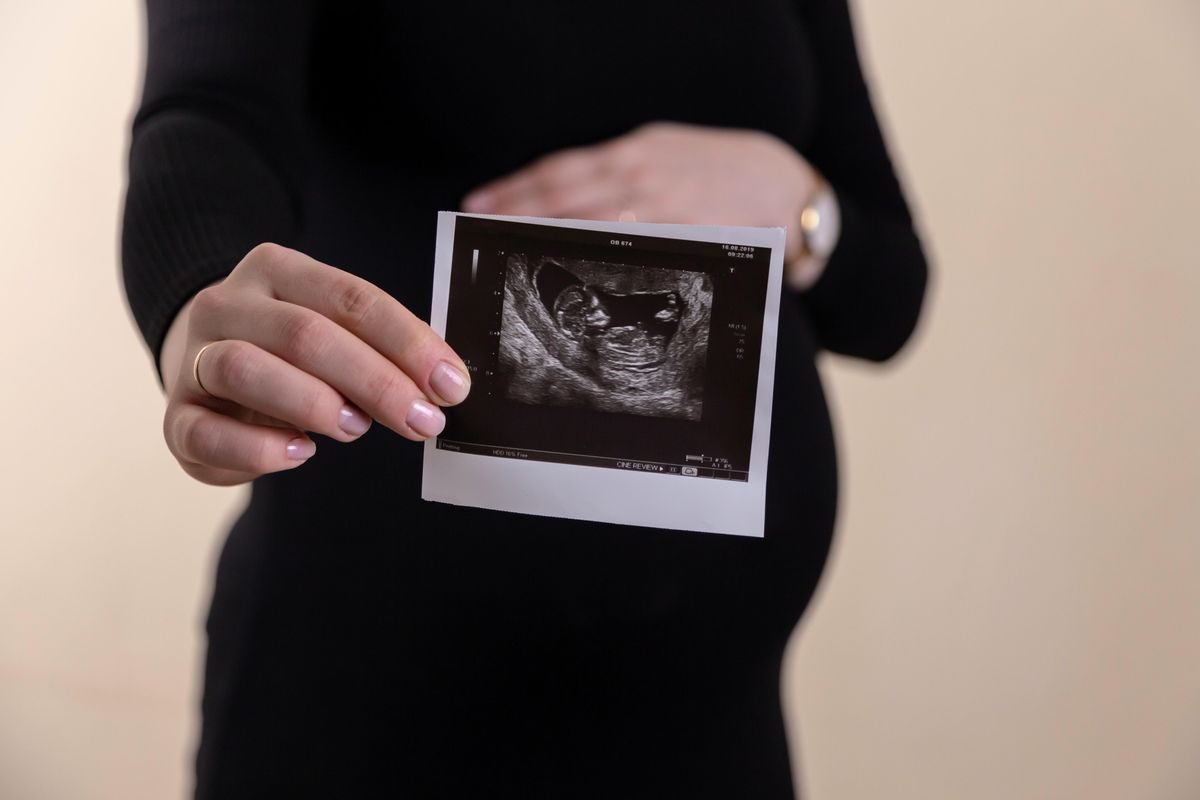 An ultrasound is typically the first opportunity for a new parent to visibly connect with their unborn child, but some parents don't get to "see" their baby's first image due to being blind or visually impaired.
This was the case for Ashton Johnson, an expectant mom from Nebraska, who also wasn't able to see the glossy black and white print-out of the ultrasound due to her visual impairment. Traditional ultrasound pictures are slick when they're printed, and without any ridges or bumps on the image, Johnson wasn't able to visualize what the picture looked like.
But her OBGYN, Dr. Katie Sekpe, had a plan to help the mom-to-be "see" her ultrasounds, instead of relying solely on her husband's descriptions. Dr. Sekpe contacted Dr. John Coté, another OBGYN, to ask him to create 3D prints of the couple's ultrasound pictures.
---
Dr. Coté isn't just a doctor who randomly owns a 3D printer, he's an assistant professor and researcher at Creighton University in Omaha, Nebraska. He told KETV Omaha that giving moms a 3D print of their ultrasound increases their oxytocin levels and attachment to their babies. The research being done at the university is some of the first of its kind, according to Coté.
It's obvious from the video that Johnson is beside herself with the joy of getting to "see" her baby for the first time at different stages of her pregnancy. Technology sure is amazing!
You may want to grab a tissue before you watch the video below.